The Ford Ranger has been around since 1983 and is still going strong. The Ford Ranger was one of the first of its kind to be made- a smaller, more compact truck.
As you shall see further in the article, this little compact truck has had quite an interesting run.
Like anything else, the Ford Ranger has not been perfect. There have been several best and worst years for Ford Ranger, some more than others.
A list of the top best and worst years is listed below:
Worst Years for the Ford Ranger:
1999
2001
2002
2004
2019
Best Years for the Ford Ranger:
1986
1988
2010
2011
2020
In this article, I will be going through why each model belonged to the respective category it was placed into.
What Are The Worst Years For The Ford Ranger? Which Years To Avoid
Even a trailblazer car like the Ford Ranger has had its fair share of problematic years. In this section, I will be going through each model in detail.
1. 1999 Ford Ranger
The 1999 Ford Ranger model was a very problematic car in the Ford Ranger series. It has over 1000 complaints, the main one being about the engine gauge.
This problem became so prominent that the engine gauge had to be replaced most of the time.
The only saving grace for this model was that its main issues began after the car had crossed 100,000 miles.
Among these main issues were malfunctioning emergency brakes, dome lights, and much more.
Moreover, this model performed poorly in terms of reliability, which ended up giving this Ford Ranger model a bad reputation.
Lastly, this is further backed by the fact that many owners of this car are older people who normally make complaints online. However, the 1999 Ford Ranger went against this.
2. 2001 Ford Ranger
This 2001 Ford Ranger had improvement over the previous models, especially the 1999 one. However, this was not enough, as even then, this model had over 720 reported problems.
Moreover, this time, the problem shifted from the engine to the transmission, as it was reported that shifting was not working as well as before.
This was particularly problematic as it would happen suddenly without any warning of wear and tear, causing massive potential damage to the life of the driver and passengers.
This would happen after the car crossed 87,000 miles.
Another issue was with the overdrive lights. Sometimes these lights would start flashing and just not stop for long periods.
Replacing these lights was not a permanent solution, as they would start malfunctioning after the transmission was fixed.
3. 2002 Ford Ranger
This model of the Ford Ranger has had the most complaints about it, not just by volume but also variety.
The 2002 Ford Ranger model has had complaints regarding almost all of its parts. The main issue was again regarding the engine.
Problems reported included brakes, cooling system, fuel system, airbag, steering, electrical problems, interior accessories, and so on.
Some people even considered this car borderline un-drivable, given the sheer amount and variety of complaints reported for it.
This car makes the 1999 and 2001 models of the Ford Ranger look good in comparison.
Faulty cooling system, engine stalling, suspension, lights, and clutch made it into the things worth complaining about in this car.
It is better if this model of the Ford Ranger is more or less just avoided.
4. 2004 Ford Ranger
Not as bad as the 2002 model, this is not a high bar to cross. However, this 2004 year model of the Ford Ranger still has a ton of problems.
The engine sometimes misfired, especially during ignition. This caused excessive frame rust and damage to the car's entire body.
Not only was the engine misfired, but it could also potentially be heavily damaged.
Other than this, numerous other complaints were lodged against this model of the Ford Ranger. These mainly include seat belts, brakes, tires, and recliners.
5. 2019 Ford Ranger 2019
This 2019 year model of the Ford Ranger got a 1 out of 5 rating for its reliability from Consumer Reports.
This was the first model launched in the Ford Ranger's resurrection after it was discontinued for a few years.
So naturally, it was going to face issues. The engine had a fault that caused it to vibrate very hard. In some cases, this became so bad that it seemed as if the engine would explode.
After diagnosing the problem with the engine, there were cases in which the entire system had to be reprogrammed.
The painting on the car peeled off much quicker than any other Ford Ranger because of corrosion.
Other issues curtailing this model of the Ford Ranger are faulty rear door, brake issues, powertrain malfunctions, and much more.
What Are The Best Years For The Ford Ranger? Which Years To Buy
A vehicle of this quality will have many good to great years throughout its history. In this section, I will go through and explain the best years for the Ford Ranger.
1. 1986 Ford Ranger
This is one of the most reliable Ford Ranger models ever, with some calling it the most reliable vehicle of all time. This is a pretty old model of the Ford Ranger.
However, its undeniable impact in the run of Ford Rangers and continued support even today makes it impossible to leave out from the list of the best years of the Ford Ranger.
It boasts an impressive 18 mpg, providing such a smooth driving experience that drivers are raving about it to this day. It's a kind of driving experience rarely found in older vehicles, if at all.
Moreover, its sturdy build, along with its powerful engine, are what makes this model so reliable. It is not just a classic but one of the best-built pieces of vehicle history.
2. 1988 Ford Ranger
The 1988 Ford Ranger year model took the reliability factor of the 1986 model and turned it up many notches.
This model of the Ford Ranger had one of the best-built bodies of any car, so much so that it could reasonably last you an entire lifetime.
It's fitted with a 2.3L four-cylinder engine. This, along with its extremely impressive build, makes this model one of the best of the Ford Ranger series and potentially the best model.
The engine packs a whole lot of power into it, making this model one of the highest preferred when going on a steep areas.
People who have had it over the years have rarely had any complaints with this model, with the majority of complaints being minor problems.
3. 2010 Ford Ranger
Again, one of the highly rated reliable vehicles within the For Ranger series; it is nearly having a perfect score for reliability on cars.com.
Overall, it is a pretty simple car, with many of the latest technologies and safety features missing from the car.
However, this gives the vehicle a more nostalgic, classic vibe that many people prefer. The absence of the heavy latest technology from the vehicle also makes it cheaper and affordable.
Many drivers considered this 2010 year model of the Ford Ranger to have provided more value than its cost.
This model has had very few complaints making it a pretty good truck to acquire.
4. 2011 Ford Ranger
Although the reliability of this 2011 Ford Ranger model might not be as high as some of the previous models, it more than makes it up for it with its cheap purchasing and maintenance costs.
Even then, this model has above-average reliability and scores in the top echelon for nearly every other category like overall quality, ownership costs, etc.
This model of the Ford Ranger has recorded close to zero complaints, making it a very good option to buy.
However, there is a dark asterisk over this model, as this was the last year of the production of Ford Rangers till its revival in 2019.
This also caused its design to be considered outdated by some people.
5. 2020 Ford Ranger
Ford Rangers made a big comeback with their second model after resuming the Ford Ranger line.
The previous year's model had a lot of issues, so it took another year to make a model reminiscent of Ford Ranger's once high standards.
The 2020 Ford Ranger model has many variants. The XL trim is the best model if you are on a budget.
Otherwise, you can also go all-in with the latest, most advanced technology features with the more packed trims. This model has a top-class exterior and a very stylish interior.
It is incorporated with co-pilot 360 and numerous sensors along with a backup camera. This makes for one of the best security and safety systems in the Ford Rangers.
How Reliable Is A Ford Ranger?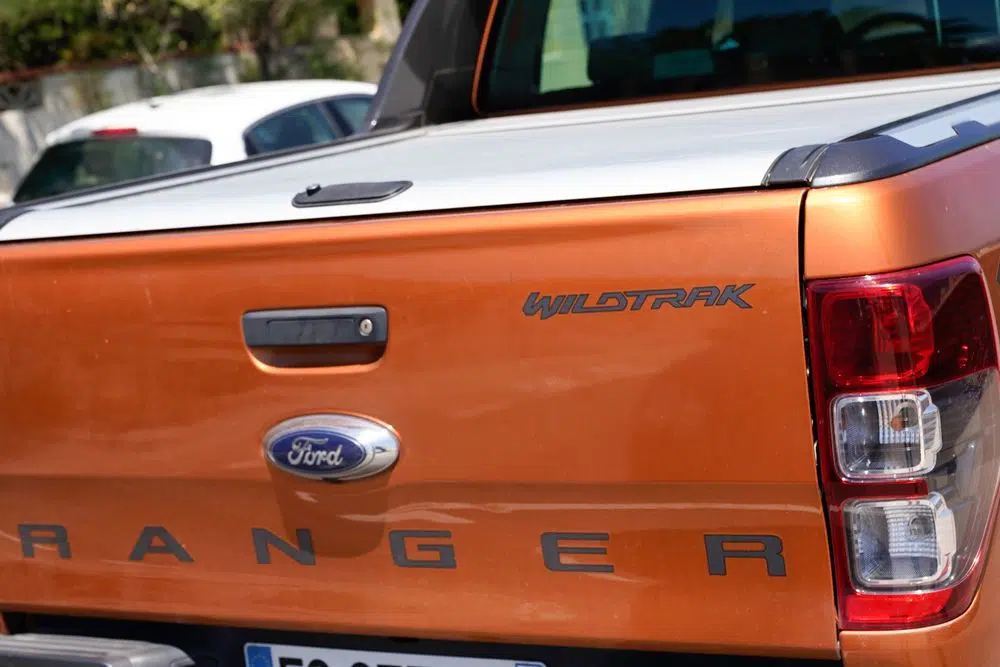 Ford Rangers have had a roller-coaster relationship with reliability.
On the one hand, some reliable models can last you a lifetime, like 1986, 1988, etc., but there are models like the 2019 one that received a one out of five-reliability rating.
So, it all depends on what model of the Ford Ranger you are picking up. Generally, Ford Rangers are more than average reliable.
How Long Do Ford Rangers Last?
If maintained well and taken care of properly, the Ford Ranger can last more than 20 years, withstanding up to more than- 300,000 miles.
Some older models, like 1986 and 1988, could last people their entire lifetime. They would not even have to buy a new car.
What To Do To Lengthen The Life Of Your Ford Ranger
To enjoy the full 20 years of your Ford Ranger, you must take certain steps to ensure this.
Here I am going to list some things you can do to increase the lifespan of the Ford Ranger:
No matter what happens, you should always keep up with your maintenance schedule.
There should be no excuse for not getting your vehicle checked up at the intervals specified by the manufacturer.
It is mandatory to get the car's oil checked and changed to avoid slowing down the engine's performance and reducing its lifespan.
You should get the tour vehicle's oil changed every 5000 to 7500 miles.
Air filters must be changed at regular intervals to stop the engine's collection of dust and debris, hampering its performance and reducing its efficiency.
Air filters are recommended to be changed after every 15,000 to 30,000 miles.
Ford makes its vehicles using the best and highest standards. Thus, it is imperative that when spare parts are to be used, they are also of a similar standard.
Otherwise, not only will the car be broken down again quicker, but even the fine parts of the vehicle could get worn out and become faulty.
Taking these steps would surely improve the life expectancy of not just your Ford Ranger but any vehicle you own.
Things That Shorten The Lifespan Of Your Ford Ranger
If proper care is not taken, any vehicle will break down quicker than its life expectancy would suggest. Ford Rangers are no exception to this.
In this section, I am going to list some of the things that shorten the lifespan of a Ford Ranger:
If fake or sub-standard quality parts are used in vehicle repairs, it will damage it overall and hurt its economic value along with other, even fine working parts.
If you do not get your car checked by a proper mechanic now and again, you will never be able to get rid of its problems fully.
It is not a good idea to either drive a vehicle roughly or in a rough place.
This will cause multiple problems like wear and tear on tires, brake fluid running out quicker, the engine becomes increasingly sloppy and much more.
Roads that are not well-maintained, especially those that have potholes, are to be avoided as much as possible.
It is important to avoid these things. Otherwise, you will lose your vehicle and your economic investment in it much quicker than you would have hoped and liked.
It would be a waste of your time, money, and energy to buy a new car or get this one repaired all the time rather than just taking proper care of it.
3 Most Ford Ranger Common Problems You Should Know
There are many problems that have persisted with the Ford Ranger throughout its interesting history.
Here are some of the problems, in one-way shape, or linger with the Ford Ranger to this day:
1. Engine Misfires
This problem persisted mainly with the Ford Ranger models from 2004 to 2006.
During it, drivers experienced many things happen to the truck like power loss, slight tremors, etc.
These issues were said to be due to exhaust valve seat recessions.
2. Transmission Issues
There have been bad cases of transmission issues in some models of the Ford Ranger. These were most prominent in the 2002 model.
This would cause erratic shifting and gear loss. Even rebuilding or replacing the transmission did not work sometimes.
3. Engine Idle
This issue was in many Ford Ranger models, in some cases it being abnormally high.
People claimed that the issue normally happened after disengaging the clutch in manual or cold starts in automatic.
The common fix for this was to update the powertrain control module software.
Frequently Asked Questions
Q1. Is Ford Ranger A Good Car?
Yes, the Ford Ranger is a good solid truck. It has a powerful engine and great gas mileage, which helps its off-road adventures in areas with not-so-proper roads.
Overall, it is a pretty good ride that is reliable and is spacious with comfy seats, making it good for long travels.
Q2: Do Ford Rangers Hold Their Value?
Unfortunately, the Ford Ranger fails in this category. Although trucks are generally good selling, there are certain exceptions, like the Ford Ranger.
A Ford Ranger bought in 2021 will only retain 59.8% of its value after five years.
Q3: How Many Ford Rangers Have Been Sold?
As one of the mid-size compact trucks, it is no surprise that the Ford Ranger has done well in its sales. In the United States, the Ford Ranger has sold 810,784 units since 2005.
Q4: Which Ford Ranger Engine Is The Most Reliable?
The dual VVT-I 4.0 v6 is the most reliable for a Ford Ranger. It is a smooth, quiet, and powerful engine capable of lasting 200,000 miles.
But that does not mean that this engine does not require the proper care. High-grade oils and lubricants are key in the maintenance of any engine.
Q5: Is Ford Ranger Expensive To Maintain?
Compared to many of the vehicles made by Ford's competitors, the maintenance cost of the Ford Ranger is not that much, sitting at $615 per year.
However, this is slightly above the average cost of maintaining a midsize truck, which is $548 per annum.
Conclusion
Ford Rangers have gone through many ups and downs in its 39-year history.
There have been some great years in between, but also some really bad ones, as I have discussed as the best and worst years for Ford Ranger.
Some models, like the 2002 and 2019 ones, have been riddled with problems, whereas some, like the 2020 ones, have been a roaring success.
Even though the Ford Ranger has poor value retention does not mean that it is not worth buying.
It is every bit worth it, as it is said, with some of its features and nuances making it more valuable than its cost.
References:
https://www.goodcarbadcar.net/ford-ranger-sales-figures/
https://www.motortrend.com/features/worst-resale-value-pickup-trucks/