With the shift of commerce to the digital realm, an increasing number of consumers are purchasing cars online. While most drivers still visit car lots for their next vehicle, buyers are progressively exploring websites for new, used, and collector cars.
Just like in other online spaces, scam artists are actively seeking to exploit car shoppers. If you are interested in buying a car on the Internet, you must take care of the security and confidentiality of your data.
The following tips will help you when buying a used car online in the same way as when purchasing a new car from a dealer.
1. Choose only Trusted Sites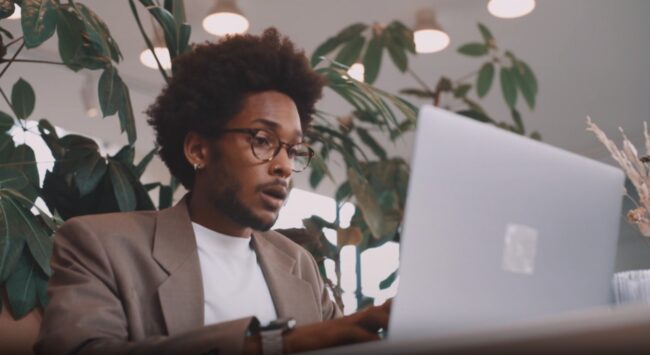 Craigslist is the Internet's Wild West since it lacks consumer protection. While the site offers numerous car deals, determining their authenticity or condition is a gamble.
Careful consideration is crucial when using Craigslist, as scams are prevalent among genuine buyers and sellers who have successful transactions.
2. Use a VPN
Even if you buy from authorized dealers or other reputable sellers, you face the risk of disclosing personal information. It can be stored and sold to other companies. The problem is not with the dealer, but with your Internet provider, third-party sites through which you make payments, etc.
It is especially dangerous to perform any financial transactions through public Wi-Fi networks, which can intercept all traffic.
All you need to stay protected is to use a point-to-point VPN. PPTP protocol offers the inclusion of an additional server on your network.
Data will be transferred through it, and during this, it will be encrypted. For example, this protocol supports VeePN, although it has others. This way you hide your data from any third parties. Even if they can get to your traffic, it will just be a hash that is almost impossible to decrypt.
3. Isn't This a Clone?
Scammers utilize cloned information from listings in their fake car ads genuine. The individuals behind these scams don't include British Airways pilots, personal trainers, deployed Marines, or grieving widows – these are fabricated stories used to facilitate the fraud.
The fraudulent escrow sites imitate legitimate platforms like Escrow.com or well-known brands such as Edmunds but do not provide comparable services. You can even try to find the original ad. The easiest way to do this is to search for an image on Google.
Dallas-based car-shipping service DAS, another company whose site has been faked by scammers, says many buyers aren't aware they've been taken until they ask DAS for their delivery date.
"For the past several years, we've received about three calls per week like this." DAS notes in its site's fraud warning. "About a third of the people calling have already paid."
The criminals behind the schemes have technical skills that are good enough to clone ads and create functional-looking websites. Shoppers are already very comfortable with online buying, even for expensive products.
An NPR/Marist poll this month found that 27 percent of shoppers had bought an item online with a price tag of $1,000 or more. Purchasing a car, sight unseen, from a stranger might not seem risky for some buyers. Criminals count on that faith in the integrity of online transactions.
4. Never Accept Anonymous Forms of Payment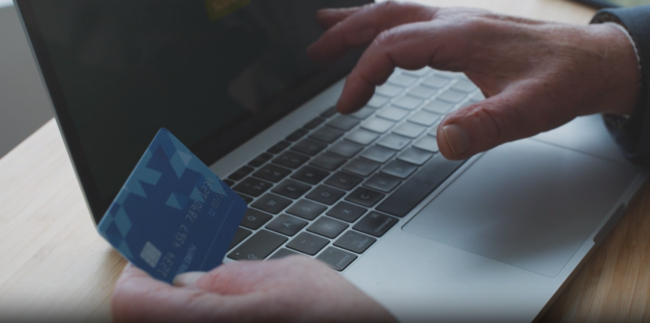 Scammers request anonymous forms of payment to avoid detection of their crimes, leaving no traces that could be linked back to them.
Choosing payment methods like Western Union, Money Gram, cryptocurrency, or reloadable debit cards should raise a red flag since there is no legitimate reason to conduct transactions with untraceable currencies.
Remember, even personal forms of payment can be risky, such as wire transfers which scammers can exploit by stealing identities and illegally accessing bank accounts.
The best way to buy a car online is to verify the seller's identity in person and cross-reference their documents like driver's license, car title, and insurance card. This proactive measure ensures the scam is thwarted from the very beginning.
5. Choose Reliable Places to Complete the Transaction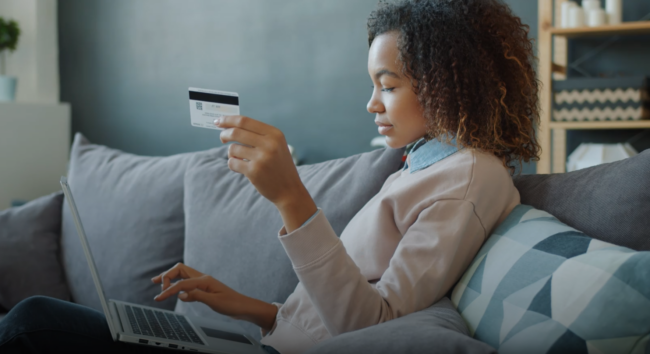 Closing the deal at your bank is the optimal choice. Arrange for the seller to meet you there, bringing the title, car, and keys.
To make the payment in this scenario, consider using a cashier's check. Unlike a personal check, a cashier's check guarantees the funds as it is drawn from the bank's resources.
Conducting the transaction at your bank allows them to verify the check's validity right in front of the seller. Focus on facilitating a swift transfer of the car, title, and keys into your legal possession.
Alternatively, a wire transfer provides instant payment and the flexibility to transact from any location. However, exercise caution by verifying the seller's identity beforehand.
Another option is utilizing an online escrow service. Such services involve a neutral third party holding the assets, ensuring both parties fulfill their obligations in the transaction.
However, exercise caution and use reputable escrow services to avoid falling victim to scammers who create fake escrow websites.
6. Stay Calm Under Pressure
In physical car dealer situations, it's important not to succumb to pressure tactics. Scammers may manipulate consumers into feeling an urgent need to take immediate action or risk missing out on a fantastic deal.
These aggressive tactics can lead buyers to make irrational decisions, such as providing cash or sharing sensitive information.
7.  Use only Sites with An https Connection
To ensure the security of your personal information, inspect the top of your browser before providing any details on a website. A secure site is indicated by a lock symbol and an "https" starting URL.
Other ways to evaluate site credibility include checking for a website privacy policy, contact information, or a "verified secure" seal.
Conclusion
Buying a car online comes with risks. In addition to the fact that inspecting a car is quite difficult, there are also added risks of online transactions. If you rush, there is a risk of encountering scammers. This is fraught with large financial losses.
Moreover, you would not want to reveal your personal information during the purchase, which could then be used in an unexpected way. The tips listed will help minimize these risks.