Honda specializes in giving its customers the most reliable cars in the market.
Thus, it is no surprise that one of their top cars- the Accord- has been in production and commercial use since 1976 and is still going strong despite some major hiccups.
However, it has not been sunshine and rainbows for even the mighty Accord.
In its 46-year history, there have been quite a few bumps along the way, and I am here to discuss the best and worst years for Honda Accord.
A summary of these years is as follows:
Worst Years for Honda Accord:
1998
2000
2005
2008
2014
Best Years for Honda Accord:
2007
2011
2012
2015
2020
So now, I will go through these years step-by-step and explain the reasoning behind why these years are in the best or worst category.
What Are The Worst Years For The Honda Accord? Which Years To Avoid
Not everything is perfect. With every upswing, there comes a downturn.
That is why even Honda Accord has its fair share of bad years that it experienced, which negatively hampered the entire company's growth.
In this section, I will explain these years in detail.
1. 1998 Honda Accord
This was the start of the 6th generation of Honda Accords, which is said to be its worst.
It had numerous problems, but those particular to this car were the start of the transmission problems that would come to label this generation of cars as "Avoid like the Plague" seals.
This transmission problem would also be one of the major problems the Honda Accord faces going forward in its run as a mid-size sedan vehicle.
2. 2000 Honda Accord
The turn of the century was not a good time to be a fan of or be a Honda Accord.
Already riddled with major issues like its transmission problem, more problems started to pile up as the time progressed, like excessive oil consumption.
This caused a negative impact and strain on the car's engine, which caused fuel consumption to go up and fuel efficiency to come crashing down.
3. 2005 Honda Accord
Even though this was part of the 7th generation, some of the problems of the previous generation persisted in it.
Its main issues remained largely its transmission problems and excessive oil and fuel consumption, which made this 2005 year model of the Honda Accord just overall not economically viable.
It shared problems with not only its predecessors but also successors as well as the models that came immediately after this had transmission problems.
The 2006 and 2007 models were not that affected by it but these problems reared their ugly heads in a major way in the 2008 model.
4. 2008 Honda Accord
The 6th generation of Honda Accord might have been the worst overall, but the 2008 model of the Honda Accord might be worse to date.
It had a plethora of major problems, including premature brake wear (which was one of the major complaints people had about it, so much so that Honda called some of these cars back), engine leaking oil, persisting transmission problems from the previous models.
Moreover, air conditioning breaking down now and again, uncomfortable seats with bad lumbar support which caused severe back and neck pains and so on.
These combined problems were just a source of constant nuisance, unhappiness, and dissatisfaction for the customers, making this model of the Honda Accord the worst one in its history.
If you want any proof of this, look at the number of problems reported and the number of complaints about this model.
There were 2,421 problems reported and 2,479 complaints registered regarding this model of the Honda Accord.
5. 2014 Honda Accord
Even though some issues remained in this 2014 Honda Accord model from the previous ones, those were not its main problem. Instead was a poorly designed and implemented electrical system.
It was so bad that after only a few years had gone by with the car being on the road, the electrical system would fail to get the V6 engine started, and the chances of that happening were quite high.
Also, one of the major complaints people had about this model was that the seats were uncomfortable.
This part about poor lumbar support was also a major running problem with the Honda Accord, and after the 2008-2009 models, this model had the worst lumbar support out of any Honda Accord model.
Related: Where Are Honda Accords Made?
What Are The Best Years For The Honda Accord? Which Years To Buy
There might have been some bad years in between, but overall, Honda Accord has been a roaring success. That does not come with many good years.
The early generations were all top class. However, since they are out of production and not really bought and sold anymore, I have not included them here on my list.
1. 2007 Honda Accord
This car was not only very budget-friendly, but also fixed a lot of the previous problems faced by this car, mainly the issue of transmission and excess oil consumption.
It was not perfect by any means; however, all these great improvements really changed the reputation of the car for the better (which did take a temporary hit in the later models from 2008-2009).
Like I mentioned previously, some issues related to the 2005 model persisted, however, they were not nearly as bad here.
Combined with the fact that this 2007 Honda Accord model still is to this day a viable car for people to buy, makes it one of Honda Accord's best models.
2. 2011 Honda Accord
This 2011 Honda Accord was one of the most stylish looking cars for the Honda Accord series. It had an awesome looking upscale of any cars.
When it comes to reliable models, you should go for this one, especially with its ample space, that could easily seat five fully grown adult individuals.
Moreover, this model was ranked as having one of the highest ratings in reliability and owner satisfaction.
This fact alone is enough to prove its place here as one of Honda Accord's best models since its main flagship quality is its reliability, and combined that with immediate owner satisfaction, you could not get much better than this as a family car.
3. 2012 Honda Accord
Many issues directly related to the 2008 Honda Accord model were improved upon in this model.
Even though there were some complaints regarding this car, especially with the lumbar support, overall, it provided a great value, especially considering budget cost, a fact backed by its interior dimensions being greater than those of other midsize cars cheaper than them.
It is a great option for a midsize vehicle.
4. 2015 Honda Accord
This 2015 Honda Accord model was a great turn-around for the Honda Accord from the failures of the previous 2014 model.
It generates impressive power and quick acceleration from a 2.4L I-4 engine that produced 144 horsepower.
The electrical design issue was fixed to a great extent. This automatically improved its gas mileage, making it much more economically viable.
5. 2020 Honda Accord
For most people, when looking to buy a mid-size sedan, this 2020 year model of the Honda Accord is (if it is not, it should be) on the top of their lists.
Many of the persistent problems of the Accord are fixed in this model, so much so that there were only two reported problems.
Besides this, this model comes with an auto emergency brake, stability controls ABS, etc., among other things.
It has a 1.5L turbo four-cylinder engine combined with CVT and gives 192 horsepower. This model is not only powerful and fast but fuel-efficient as well.
How Reliable Is A Honda Accord?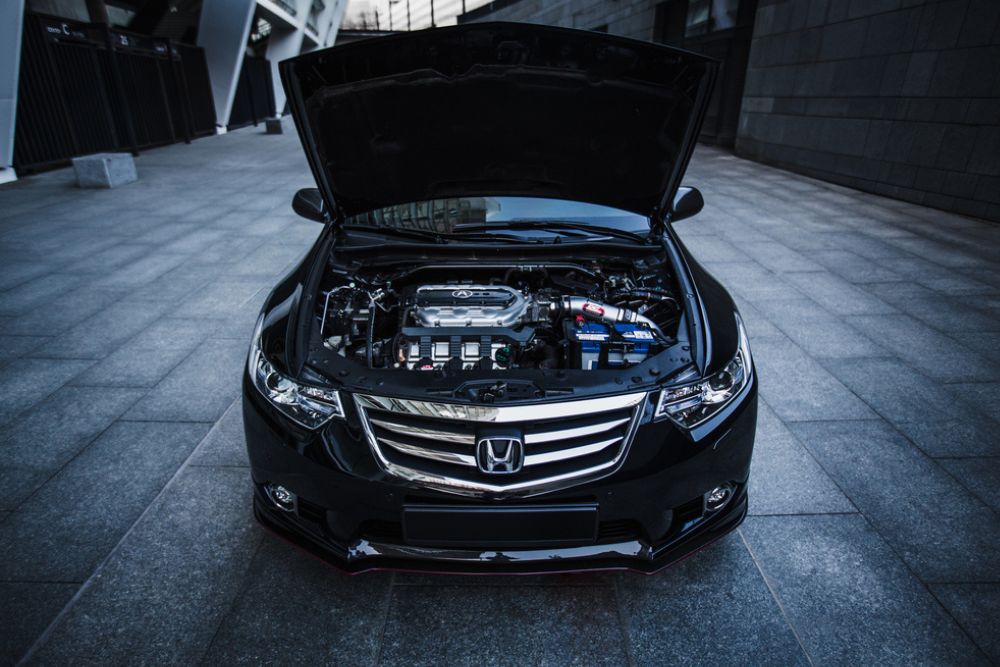 Honda Accord has proven itself to be one of the most reliable cars in the world. This fact is backed by the fact that this car has been in production since 1976 and shows no signs of slowing down.
The older model of the vehicles, as back as 1998 models, are still in use today, with some of the first few generation models also being in use for over 25 years.
In an ever-changing and going expensive modern world, a car that is not only cheap but reliable and durable is nothing short of a blessing.
How Long Do Honda Accords Last?
Honda Accords can easily last more than a decade. However, with the proper care and maintenance, these cars can live up to 200,000 miles to 300,000 miles.
This roughly translates to about 15 to 20 years. So more or less, you can expect to spend at least a decade with a car like this.
What To Do To Lengthen The Life Of Your Honda Accord
No matter how good the vehicle is, if proper care is not taken, it will break down quicker than its general life expectancy would suggest.
You must take several steps to ensure this does not happen to your Honda Accord and that its life increases.
Oil change must be done to ensure that the engine keeps on working away smoothly. It is recommended that every 5000 miles, the oil is changed.
Air filters need to be changed so that not wanted debris does not fall into the engine and eventually clog it up. This needs to be done every 30,000 miles as well.
This needs to be done to maintain the car's transmission system, which has already been a big problem for the Honda Accord.
So, every 90,000 miles, you should have your transmission fluid changed.
Similar to oil, every 5000 miles, tires must be rotated and changed.
Otherwise, they would wear out and cause more problems for the car and its engine, which would, in turn, shorten the life expectancy of the car even more.
Honda uses top-of-the-line, high-quality parts in its cars, especially Accord. However, it is when replacing these parts after repair or anything else that we need to be careful.
The main thing to look after is that you should not compromise on the quality of the parts used for replacements.
Only if they are of a similar standard to the parts Honda uses will the Honda Accord be able to live up to the maximum of its life expectancy.
When checking a spark plug, you should check whether it is melted or not, has a light brown electrode and insulator, and whether or not there are signs of wear or deposit.
A spark plug in poor condition indicates the poor condition of the engine, so it is better to have them replaced timely.
Similarly, if a plug is new and developed a gap between the electrode and insulator, then it indicates that the engine is not performing up to the mark. In this case, you should consult your mechanic as quickly as possible.
There are numerous other things you can do to increase the Honda Accord's lifespan.
These are the top ones that need to be carried out no matter what, or there can be very dire consequences for the car and maybe even for the driver and passengers due to the risk of not doing these things, leading to potential accidents.
Things That Shorten The Lifespan Of Your Honda Accord
On the contrary, if we do not take any steps to take care of the vehicle, its lifespan will shorten.
Here I am going to discuss some of the things that will shorten the lifespan of your Honda Accord.
If every 5000 miles, tires are not changed up and rotated, they will become a burden on the engine and could cause potential accidents.
It is crucial to vary the health of your car's tires and get them changed at the proper intervals regularly.
No matter what you may think about how good you have kept your car, it is imperative to get it regularly checked if you want to avoid paying for expensive repairs.
Different parts of the Honda Accord like brake fluid tires etc., should be checked after specific time.
If the road on which the Honda Accord is normally driven is not well maintained, is full of potholes, etc., the result will be that the tires will be worn out quicker, and the engine will use up more fuel, reducing economic viability, increasing carbon footprint, and reducing fuel efficiency.
If the tire alignment of the car is not perfect, it is going to cause multiple problems. First of all, the balance of the car is going to be off. This could potentially lead to a car crash.
Secondly, there would be unnecessary wear and tear on the tires, which would just lead to more problems.
This would also cause additional pressure on the engine, causing it to deteriorate in performance faster than normal, along with increased fuel consumption and decreased economic viability, and decreased fuel efficiency.
While driving, it is important to vary your surroundings so that the chances of you having to hit the brakes hard are minimum.
Because if that happens more often, it will cause damage to that component, be it the brake or accelerator.
Also, this will require us to check our brake fluid levels more often because, more likely than not.
The consistent hard footing will lead to depleting brake fluid faster than normal, causing the brake to become more rigid over time, reducing its smoothness and performance.
All these will hamper your experience as a driver, along with all the negative impact on the car that is sure to shorten its lifespan.
3 Most Honda Accord Common Problems You Should Know
There are some common problems with a lot of the Honda Accords. These have stood the test of time against Accord's own reliability.
1. Uncomfortable Seating
Poor lumbar support has been one of Accord's long-standing problems. This problem has occurred in numerous models, even those considered one of Accord's best ones. However, these are most prominent in the 2008 and 2009 models of the car.
2. Electrical Issues
There have been numerous electrical issues in this car. Owners have been reporting failure in engine starting, or sometimes even the engine is turning off the mid-drive. This especially became more prominent once the car had crossed over 30,000 miles of use.
3. Excessive Oil Consumption
Several Honda Accords suffered from this, particularly the 2008 and 2009 models, to the extent that Honda had to issue a bulletin for mechanics to update the variable cylinder management via software.
Frequently Asked Questions
Q1: Is Honda Accord A Good Car?
Yes, by all means. Honda Accord is a good reliable car that can last up to 20 years with the proper care. It is really good for families, as it can comfortably house five fully grown adults in it.
Q2: Do Honda Accords Hold Their Value?
For mid-size sedans, Honda Accords is pretty top-notch when it comes to value retention. It retains about 78% of its value after five years of its purchase, which is substantial.
Q3: How Many Honda Accords Have Been Sold?
Honda is one of the most popular car brands in the world, with the Honda Accord being one of its flagship cars.
So, it should come as no surprise that as of 2020, it has sold over 18 million units worldwide. It has sold an additional nearly 270,000 units in the last two years in the United States alone.
Q4: Which Honda Accord Engine Is The Most Reliable?
This is a debated topic; however, I believe that the best choice for a Honda Accord engine is its 2.0L four-cylinder sport model that produces a whopping 252horsepower.
However, some people also prefer the turbocharged 2.0L four-cylinder engine.
Q5: Is Honda Accord Expensive To Maintain?
No, it's not expensive to maintain. In fact, the cost of maintaining a Honda Accord is around an average of $400, which is less than the average $526 for other midsize cars.
Combining this with its overall reasonable price and resale value, the Honda Accord is perfect for your average family.
Conclusion
The Honda Accord has stood the test of time. However, that did not excuse it from having a couple of bad years in between. These are discussed with the best and worst years for Honda Accord.
But even a few bumps on the way could not ruin the legacy of the Honda Accord, which was evident since the number of complaints regarding this car has been only 211 since 2013.
This all has added to the popularity of the Honda Accord and going forward with its latest models. It shows absolutely no signs of slowing or stopping down any time soon.
References:
https://caredge.com/honda/accord/depreciation
https://www.goodcarbadcar.net/honda-accord-sales-figures/
https://www.carcomplaints.com/Honda/Accord/