Subaru has a lengthy history of stability and dependability and a reputation as the preferred vehicle for outdoor enthusiasts.
Subaru is undoubtedly a brand worth considering if you're searching for a car that provides excellent value.
One of the Japanese automaker's most enduring models is the Subaru Legacy. Many drivers regard the Legacy as a pleasant, drama-free vehicle specializing in safety features.
The Subaru Legacy succeeded in making its US debut around 1999 and is still a well-liked option for families looking for a sedan.
Modern variants have spacious interiors and a ton of driver-aid technology. But I'm sure you are still wondering about this vehicle's best and worst years.
Well, here is the list of models you should learn about:
Worst years for Subaru Legacy:
2010
2011
2015
2016
2017
Best years for Subaru Legacy:
2022
2020
2019
2018
2014
If you are interested in learning why the models listed above are so important to learn about before you decide on purchasing a Subaru Legacy, then keep reading this article.
This article mainly lists these models because of their industry reviews, National Highway Traffic Safety Administration statistics, consumer feedback, and reported problems.
What Are The Worst Years For The Subaru Legacy? Which Years To Avoid
Since the Subaru Legacy has been around for a while, there are some years you might wish to avoid.
You should be aware that just because a car is well-liked on the market doesn't guarantee that every model the manufacturer has produced is dependable.
Numerous problems can arise while driving, either right away or later. The Subaru Legacy's most problematic model years are those listed below; therefore, avoid them at all costs.
1. 2010 Subaru Legacy
There are several issues with the Subaru Legacy 2010 model that you simply cannot ignore. The 2010 Subaru Legacy has defective headlights, the most noticeable problem.
Although the lights eventually stop working completely, the 2010 Subaru Legacy's owners have to replace the bulbs regularly, which can be quite costly and frustrating.
Other than that, the faults with the CVT transmission system is another common issue that is also known to first appear in the 2010 Subaru Legacy.
People who drive or stop fast have reported that the Subaru Legacy would sometimes shake, vibrate, and even stall in the early driving stage or later years.
Sadly, many owners have encountered this after the guarantee has expired, forcing the maintenance cost to be roughly $2,000.
2. 2011 Subaru Legacy
Burning out headlights is a bothersome problem that keeps coming up.
The Subaru Legacy 2011 model year seems to be the same copy as the 2010 Subaru Legacy because it is known to have quite similar issues, but mainly it has reliability issues.
Many owners said that the 2011 Legacy's headlights burned out pretty quickly. Some say they last for six months, while others say they must be replaced once every three weeks.
Since headlight bulbs survive for many years, this is certainly an unusual occurrence.
Some speculated that the car's electrical system might overload the lights with voltage.
The 2011 Legacy experienced transmission system problems as well. Even though fewer complaints exist, some owners have claimed that the CVT transmission has failed them.
Though not as much as in 2010, it's still important to know because the repair costs can easily reach up to $7,600.
3. 2015 Subaru Legacy
The total amount of complaints on CarComplaints.com makes the 2015 Subaru Legacy one of the most dangerous years to steer well clear of.
The 2015 Legacy is most frequently criticized for its high wind noise. The driver is extremely irritated by this problem, which first appears after 950 miles.
Moreover, the little triangle window's wind noise can be heard if you travel more than 40 miles.
Another noteworthy issue is the burning engine smell, which appears approximately 650 miles in.
2015 Legacy drivers have reported smelling burnt materials, which they later discovered to be burning oil.
One user also reported that the entire engine bay was completely submerged in water, posing a mechanical and safety concern.
4. 2016 Subaru Legacy
The technology in the 2016 Subaru Legacy was quite problematic, which makes me list this one in the 4th spot.
The battery was continually draining, which is why it needed replacement more frequently than usual, according to many owners.
It is important to note that there were five complaints against the 2016 Subaru Legacy on CarComplaints.com and 142 issues with the vehicle on another platform.
Lastly, drivers' most frequent problems were the inability to remove the key and the battery constantly draining, which would require repeated jumps.
After a couple of years, many owners have also noticed the brake noise happening every time they go for a ride.
It can be a high-pitched squeaky noise which can be quite annoying while driving on the road, plus the brakes not working properly can be quite dangerous too.
5. 2017 Subaru Legacy
The 2017 Subaru Legacy's main problem was the weakness of its windshield, just like several other Subaru models from this period.
This vehicle is also known for being unreliable and has many safety issues. There have been instances of windshield cracks without apparent cause.
Moreover, you cannot take the cracking windshield issue lightly, especially because they cannot protect you during a collision.
The other issues drivers have with this model year are rodent-chewed cables, unpleasant rides, and idling. Other than that, many also said it has very few miles.
Lastly, the drivers have complained that it can't take long trips.
What Are The Best Years For The Subaru Legacy? Which Years To Buy
Now that I've highlighted the worst model years and you know why you should stay away from those, we need to discuss the best model years of the Subaru Legacy.
These are the most reliable years that you should consider purchasing.
1. 2022 Subaru Legacy
The Japanese carmaker added several minor but significant upgrades to the Subaru Legacy for the 2022 model year to make it more competitive without significantly raising the price.
17-inch alloy wheels with a black machine finish are included on the base model; they were formerly an option for $350.
Rear ventilation is a feature of the Premium trim, which is higher up, while a power moonroof, blind-spot recognition, reverse automatic braking, and rear cross-traffic alert are features of the Sport trim.
While several trims keep their prices from last year, these enhancements come with a slight price hike.
However, it will make a great difference to your driving experience plus, buying the latest model year with these amazing upgrades is certainly worth it.
2. 2020 Subaru Legacy
For a few reasons, the 2020 Subaru Legacy is among the top car to look for.
It has a high dependability rating, the recommended classification, and the green choice accolade. Owners claim to obtain 28 mpg, which is respectable fuel efficiency.
The engine, transmission, as well as drive system scored highly in terms of dependability issues.
Automatic emergency braking (AEB), lane departure warning (LDW), and front collision warning (FCW) are all standard safety features.
It is also worth mentioning that the 2020 Subaru Legacy was given the Top Safety Pick Plus designation by the Insurance Institute for Highway Safety (IIHS).
3. 2019 Subaru Legacy
With outstanding characteristics in both construction and design, the 2019 Subaru Legacy leads its class in terms of safety.
I think it's one of the best Legacy models ever and unquestionably the best for safety, which is why Subaru has made it their go-to model.
Subaru included EyeSight as a standard safety feature in all versions of the 2019 Legacy, making it a very simple and enjoyable experience.
Every model receives an upgrade, enabling you to drive more safely, handle traffic more effectively, and maintain speed.
The outside of the car is designed with a distinctive aesthetic that emphasizes comfort plus cargo space.
It also includes an AWD system, which enables you to easily navigate even the most difficult terrain.
This implies that you can drive this vehicle wherever without worrying about driving over bumps or other road imperfections.
4. 2018 Subaru Legacy
Although the Subaru Legacy is a respectable used midsize sedan, many superior models exist in this fiercely competitive market.
However, that does not imply that you cannot buy it. It includes many unique features that will greatly improve your driving experience.
Ample passenger room, comfortable seats, standard all-wheel drive, a user-friendly infotainment system, a top safety rating, and much more are just a few of the advantages the 2018 Subaru Legacy offers.
Moreover, the 2018 Legacy is a part of the generation that began with the 2015 model year.
After only a few adjustments for 2016 and 2017, Subaru updated the Legacy for 2018, offering it a more versatile option than earlier models.
Subaru updated the Legacy's styling, tuned the suspension system, and increased the standard touchscreen size from 6.2 to 6.5 inches for 2018. This means it now has better driving dynamics.
5. 2014 Subaru Legacy
All ratings for the 2014 Subaru Legacy were excellent, including reliability.
The 2014 Legacy received 5 out of 5 from Consumer Reports. JD Power also gave the 2014 legacy a very good 84 out of 100 for quality and dependability.
Additionally, the 2014 Legacy has a lot of appealing safety measures, making it among the most dependable Legacy models.
The main reason why you should consider purchasing this vehicle is because of its safety features and because many drivers swear by it.
Lastly, you can also rely on its longevity because, unlike any other car, this vehicle will not lose its dependability and longevity for long.
How Reliable Is A Subaru Legacy?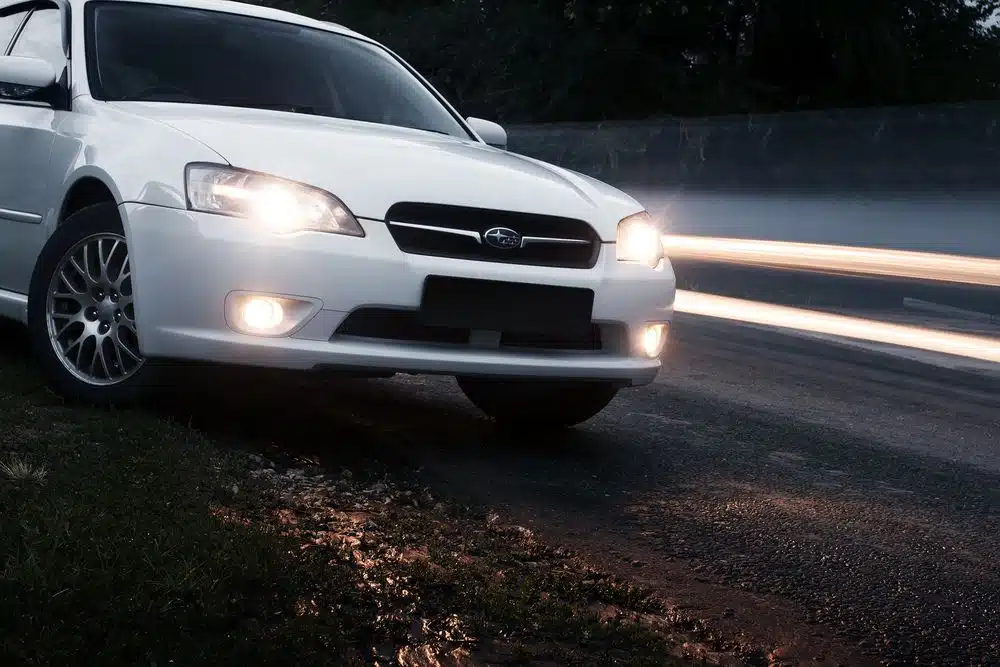 Although the Subaru Legacy is among the most trustworthy vehicles on the road, some of its rivals in the same sector have delivered equally good, if not better, reliability.
The Subaru Legacy has a total dependability score of 4.0 out of 5.0 and is ranked 16th out of 24 midsize cars in RepairPal's reliability rankings.
The 2021 Subaru Legacy received an average reliability and quality rating of 73 out of 100 from J.D.
Despite having very low Repair Pal ratings, the Subaru Legacy has been praised as one of the most dependable vehicles on the market.
How Long Do Subaru Legacys Last?
The typical Subaru Legacy can go between 200,000 and 300,000 miles before needing major maintenance.
But you must remember that if you maintain it regularly and drive sensibly, it should last 15 to 20 years when you put 15,000 miles on it annually.
What To Do To Lengthen The Life Of Your Subaru Legacy
Here are some amazing tips to make your vehicle more reliable and last for a long period:
Replace the Subaru Legacy tires every 35,000 up to 70,000 miles.
Get your brake pads checked immediately if your vehicle is not performing well.
Keep the vehicle inside a garage and avoid direct sunlight, as it can damage the battery.
The battery should be able to last from 3 to 5 years.
Make sure you control corrosion in your vehicle.
Clean the vehicle regularly and go for regular maintenance.
I hope these tips can help you make your vehicle run more smoothly and last a long time.
Things That Shorten The Lifespan Of Your Subaru Legacy
Even though Subaru Legacy is an amazing vehicle, there can still be some things you might do that can affect its lifespan.
Avoid these things from happening as they can shorten the life of your Subaru Legacy:
Clean the terminals whenever you clean or wash your vehicle because they can build up corrosion.
Don't use your vehicle for short rides, as that can quickly affect the battery and drain its power.
Always use high-quality and manufacturer-recommended car parts for the Subaru legacy.
Make sure to change the fluids regularly and purchase high-quality fluids only.
Keep a note of these things regularly, and you will certainly save your vehicle from dying.
3 Most Common Subaru Legacy Problems You Should Know
As you know, the Subaru Legacy has many problematic model years, but what causes them is listed below so you can have a better understanding.
1. Regular Battery Draining From Underpowered Batteries
The batteries may continue to discharge after you turn off the car due to a parasite drain. Many drivers do not even realize a battery problem until they restart the car a few times.
2. Cracks In The Subaru Windshield
Many drivers and experts think that the new acoustic glass function in the Subaru Legacy caused the cracking, unlike a chipped windshield impacted by a rock.
A single point of the impact causes the first crack, which then spreads. The very bottom of the windshield, near where the wipers are located, is where cracks most frequently start to appear.
3. Overheated Wiper Motor
The wiper motor overheating is another problem with windshields. It occurs due to interference between the worm wheel and the relay joint.
As a result, the wiper arms are parked far higher than they should be.
Occasionally, the wiper could keep trying to return to its original position. It overworks and overheats the wiper motor because of this.
Frequently Asked Questions
Q1: Is Subaru Legacy A Good Car?
Yes, the Subaru Legacy is overall a good car. Even though it has some issues, it's nothing to worry about because the problems can be easily fixed.
Plus, it even has good reliability and longevity rating.
Q2: Do Subaru Legacys Hold Their Value?
Yes, Subaru Legacy does hold its value. Most Subaru vehicles, including the Legacy lineup, can hold their value better than any vehicle brand in the market.
A Subaru Legacy has a depreciation rate of 24% after five years.
Q3: How Many Subaru Legacys Have Been Sold?
Subaru Legacy has a history of selling the most reliable model cars. In 2005 alone, around 87,788 vehicles were sold in the US only.
However, the sales figure has dropped significantly, as only 17,159 models were sold in 2022.
Q4: Which Subaru Legacy Engine Is The Most Reliable?
The next-generation 2023 STI is the most reliable engine in the Subaru Legacy and various other Subaru vehicles.
Q5: Is Subaru Legacy Expensive To Maintain?
A Subaru Legacy will require around $6,073 in repairs and maintenance during the first ten years of ownership. This is $1,023 less than the industry standard for popular sedan models.
Conclusion
To conclude this article, you should know by now that Subaru Legacy is a reliable, strong, dependable vehicle.
I hope my article on the best and worst years for Subaru Legacy has helped you find the model you can purchase and made it clear which ones you must avoid.
The model has many great features making it fun to drive on the road and extremely safe.
So if you were thinking about purchasing the Subaru Legacy, then I think you should not wait any longer and go pick a model from the best year's list right now.