When it comes to pickup trucks, few names resonate as strongly as the Chevrolet Silverado. For decades, this iconic American vehicle has been a symbol of rugged dependability, capable of tackling both work and play with equal gusto.
But like any long-running series, the Silverado has had its ups and downs. In this exploration, we're going to highlight the best and worst years it has seen.
From roaring success stories to moments that left us scratching our heads, join us on this rollercoaster journey of excellence and errors in the world of Silverado trucks.
Which Years To Buy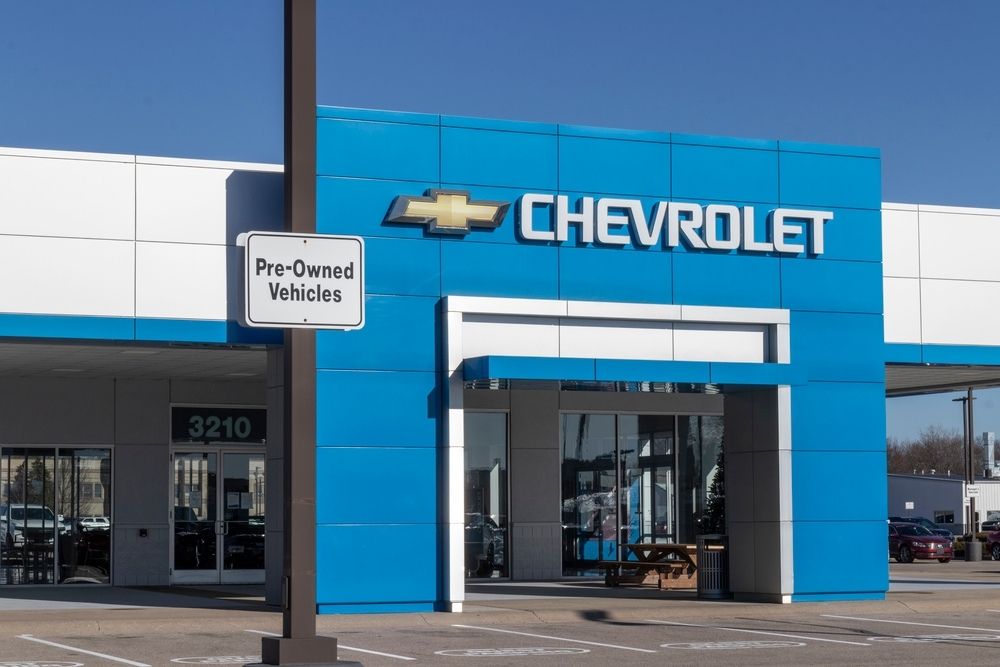 Chevrolet has been in the business of making full-sized pickup trucks since the early 1960s. Among their best-produced trucks are the ones that come from their Silverado line.
2006
2009
2010
2011
2018
2019
2020
2022
So let us take a look at some of these:
#1 Best Year: 2006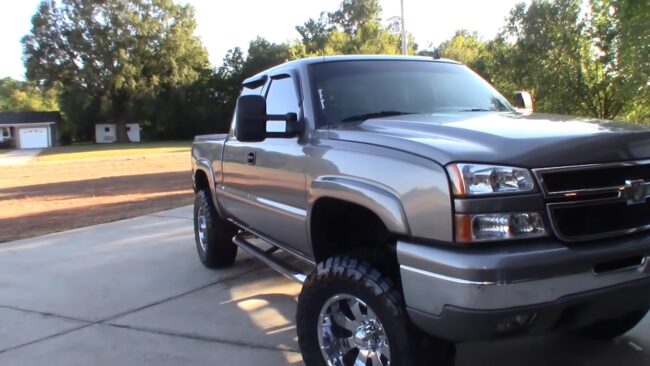 The 2006 Chevy Silverado was the last one released from 1999 to 2006. Compared to the other competing companies that provide full-sized trucks, Chevrolet has always been on the competitively affordable side, with its Silverado line of trucks. The 2006 model is no exception.
There is evident care put into the truck's design, and it is clear that no corners were cut. Work trucks usually offer quite a few amenities. However, this one came forward with a proper air conditioning system and an FM/AM radio system.
In the different variants of this model, you can also find a CD player, power windows, cruise control, power drive, and many more ease-of-life features.
In terms of how this truck drives, it is comfortable enough to drive around the city for your daily stuff and provides the power you need for off-roading or other high-power demanding activities.
#2 Best Year: 2009
A step up from its predecessor, the 2009 model of the Chevy Silverado brought back the glory that the second generation of these trucks started with. This model had five different versions of engines available for you to choose from in the different variants of this model offered.
Along with that, there was more than one body style available. The anti-lock brakes were present, as is the Chevrolet standard with these trucks, with an all-disk setup available with a separate package.
It also earned a five-star rating in government crash tests. These tests showed that this truck could protect all its seated occupants in head-on and side-impact collisions.
#3 Best Year: 2010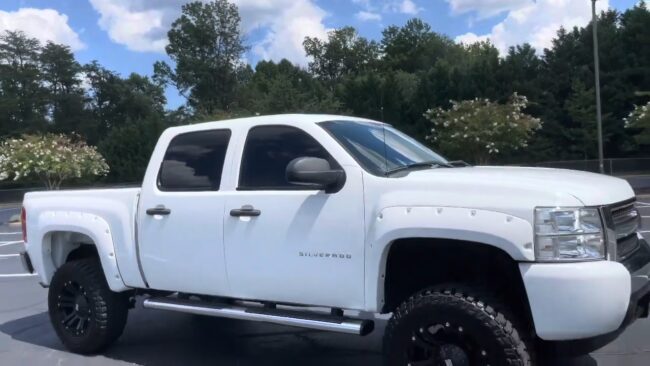 2010's model of the Chevy Silverado was ranked number 2 in the category of "2010 full-sized pickup trucks" with a score of 8.8 out of 10. The main reason for this was some tweaks made to its engine, which made its fuel consumption a lot better than its predecessor.
Four different engines were available over the multiple different variants that this model offered. Its safety is top-notch, receiving 5-star ratings in government crash tests like its predecessor.
The steering on this truck is light and smooth but precise at the same time. In terms of the interior, it has adequate space to be comfortable for five passengers.
#4 Best Year: 2011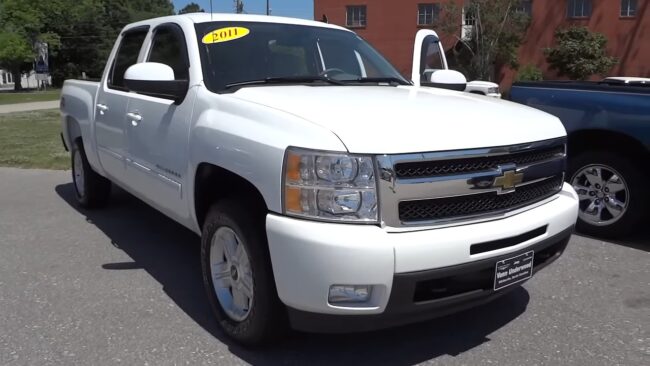 The 2011 Chevrolet Silverado model came with the latest OnStar 9.0 system. This system allowed for much more improved audio quality and speech recognition. Like its predecessor, it offered four engines with its variants; however, it had a higher maximum horsepower, up to 403 hp.
Front and side airbags also became standard with this model. It had a much more precise drive than many of the trucks in the previous generation. It was light and precise—this, along with its spacious and comfortable seats, made for quite a pleasant experience to drive this vehicle.
The six-speed auto transmission, which came with the bigger variants of this model, made the regular, already quite powerful; four-speed feel like it was outdated in comparison to this.
#5 Best Year: 2018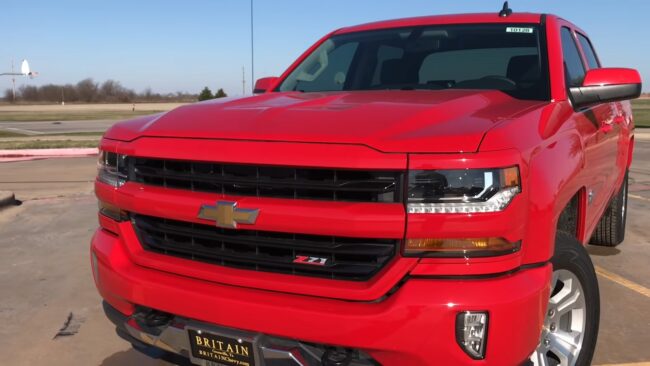 The 2018 Chevy Silverado brought a lot of things new to the trucks' lineup. First of all, this model had a huge list of variants, from bare-bones work trucks to luxurious cruisers. Adding more variety was the availability of six different trim levels.
So, there was something for someone in this year's lineup. These things made it the best-selling vehicle in the eyes of some producers.
In terms of driving, this truck had a pretty fast acceleration. Although the paddle was adjusted to support economic driving, it could go from 0 to 60 mph in 6.4 seconds once pushed all the way.
Also, rearview cameras and 7-inch touch screens became standard across all variants with this model.
#6 Best Year: 2019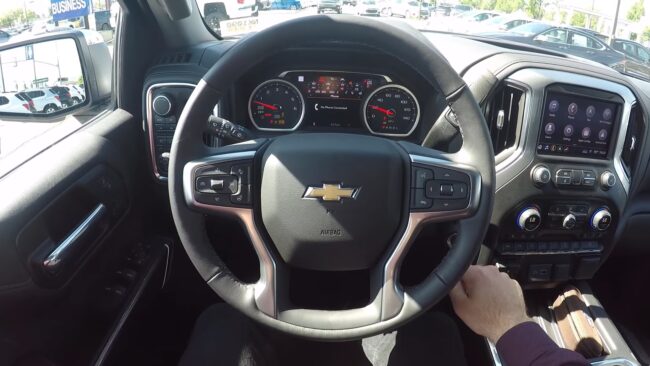 2019's entry of the Chevy Silverado opened up a new chapter in the history of this full-sized pickup truck, being the first of the current and the 4th generation. This model brought about a complete redesign from the ground up, giving it a completely new and modern look.
Along with this, most of the tech in the vehicles brought about a lot of upgrades regarding the quality of life. Like most of the models that came before this one, this model also offers multiple variants with many different features to suit your needs.
In terms of safety features, this model allows you to have a safety package available on some of the variants. These include things like front and rear parking sensors etc.
#7 Best Year: 2020
If the complete redesign of its predecessor in 2019 was not enough for you, Chevrolet stepped up their game with the 2020 model of its Silverado line.
This new model brought about amazing changes and new features to the table. This model's first exciting thing was the new 3-liter turbo diesel engine option.
This allowed the truck to have some smooth acceleration and a significant decrease in fuel consumption. This model also featured a new and improved adaptive cruise control system. It also had automatic emergency braking added as a security feature this year.
#8 Best Year: 2022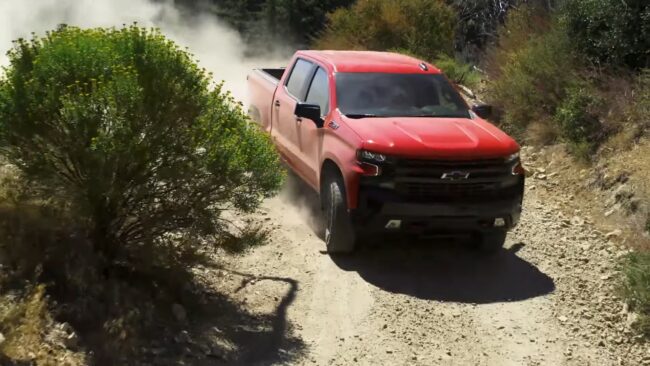 And here we are, arriving at the latest addition to the current or 4th generation in the Chevy Silverado series.
2022's model fixed one glaring issue plaguing the truck for well over a decade now. They finally updated the interior design to look like what you would expect from a modern pickup truck.
This model also introduces the Silverado's first-ever, purpose-designed, off-road variant. Super Cruise is Chevrolet's new semi-automated serving technology added to most variants of this model.
This year's model competes with some of the high-end full-sized pickup trucks on the market and explains why this model has turned up on this list.
Related: Where Are Chevy Silverados Made?
Which Years To Avoid
Despite releasing good quality models, Chevrolet has released various products labeled as sub-standard or just bad.
Here are a few of the worst Silverado ever made:
2014
2017
2007
2008
2015
2016
2005
2012
#1 Worst Year: 2014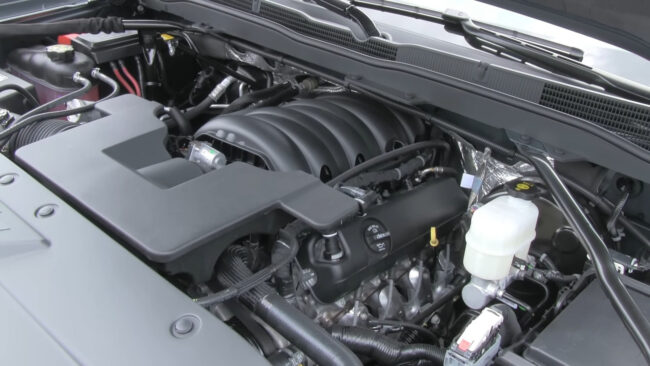 Undoubtedly the worst model of the series, Chevrolet, really missed the mark when it came to the 2014 Chevy Silverado, which was supposed to start a new generation of Silverado pickup trucks for the company.
It is sad to say that it was not as a good launch as the company had hoped as the model had the most problems of any of the Silverado before it. Most of the problems stemmed from the heating and cooling system, while the NHSTA had complaints about the model steering.
Customers complained that the car's AC was sub-par, stopping randomly midway through the ride. Some customers even complained of odor coming from the AC.
The steering of the vehicle was also flawed, and at low speeds, people would lose control of the vehicle due to the loss of power steering. This is a rather dangerous issue.
Other issues were related to transmission, body paint, and electrical issues inside the car, which combined to make this the worst Chevy Silverado on the market.
#2 Worst Year: 2017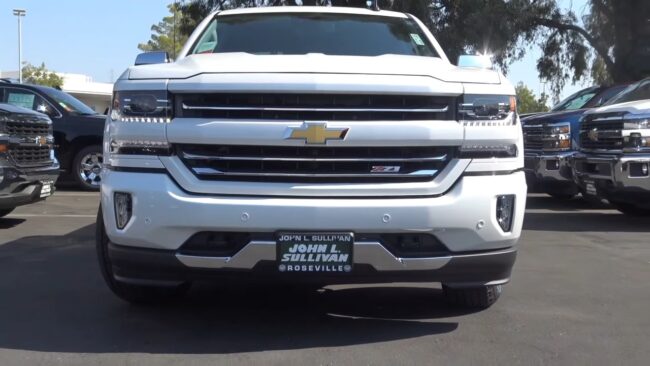 The second last model of its generation, the 2017 Chevy Silverado, would also be a host to a wide array of problems.
This model had a common and early trend of the transmission surging jerking and shifting hard. The problem with the transmission shows up almost immediately, making the average reported mileage of the vehicle only around a mere 3,000 miles.
Other times, noises could be heard while trying to shift. This is a no-go when it comes to cars. The NHSTA also raised various complaints on the service breaks, as did some customers saying the brakes would fail.
The drivetrain was also sub-par and also raised concerns according to the NHSTA. This vehicle was such a miss that many have called it life-threatening.
#3 Worst Year: 2007
The 2007 Chevy Silverado started an overall bad generation for the model, with many of the problems going from one year's model to the next.
The first main problem was that the vehicle's fuel sensor tended to fail. This is particularly frustrating as it gives you inaccurate readings and could easily have you stranded on the side of the road.
The engine had a problem-consuming excess oil at lower mileage, causing oil changes every one to three thousand miles. The throttle position sensor was also bugged, which caused many problems such as jumping RPMS and stalling when trying to drive.
These were just a few of the problems in this model. Many of these problems and more appeared in next year's model.
#4 Worst Year: 2008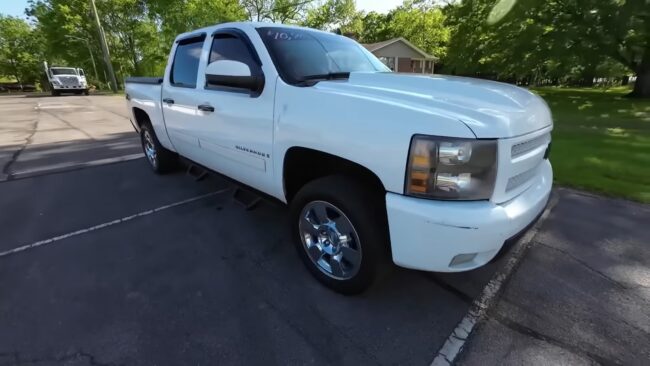 Suffering from the same problems as the 2007 model, the 2008 Chevy Silverado was a sign of General Motors' back-to-back mistakes. It showed customers that this particular generation of Silverado's was not one to be excited about.
The main trend of this entire generation was buggy and broken sensors ranging from the fuel sensor to the throttle position sensor, as mentioned in the model 2007's section.
The 4WD sensor was also the victim of this curse as, over time, these sensors would fail due to wear and tear. This sensor was part of the model's drivetrain and, as such, made it difficult to deliver power during transmission.
The batteries also did not like the bad sensors. Most batteries would be dead after 30,000 miles and require replacements.
#5 Worst Year: 2015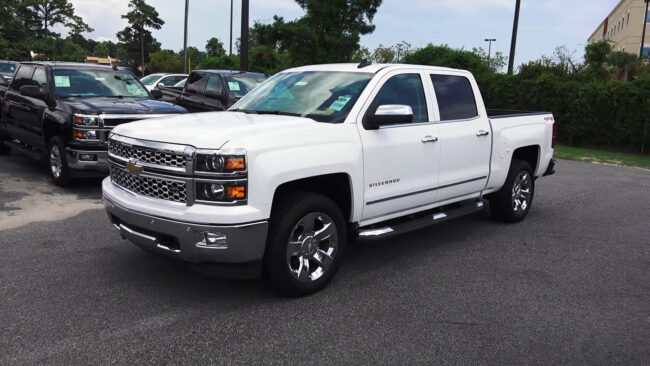 Coming hot off the disaster of the 2014 Silverado, the 2015 Chevy Silverado had to repair the damage done by its predecessor and restore the company's good name.
This is something it could not do as despite being a step up from last year's model, the 2015 Silverado was still plagued by many different problems.
The AC was still not up to standard as it would often blow hot air instead of cold air and was prone to compressor failure. The transmission was also not of good quality either as transmissions were poor, or it would not work properly.
The NHSTA still raised issues on the braking system, and rightfully so, as braking failure was common in this model.
#6 Worst Year: 2016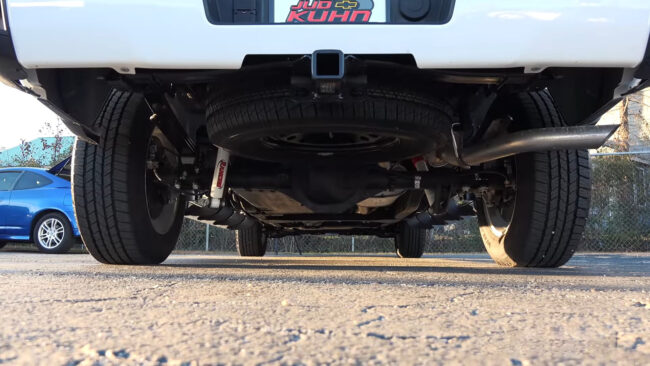 With two years of bad models, one after the other, Chevrolet was making signs of good progress by reducing the overall amount of problems in their vehicles.
However, they still had a long way to go as the 2016 Chevy Silverado was still a host to a large number of problems, despite being the model of the generation.
Transmission failure was still common in the model, and NHSTA concerns about the braking system were still present.
However, this time, the NHSTA also increased their concerns about the car's electrical system and steering system, which led to faulty lights and power steering failing, respectively.
This is on top of further drivetrain complaints which the NHSTA raised. Despite all of this, customers didn't have much to complain about, but with this many NHSTA issues, it is hard to ignore.
#7 Worst Year: 2005
While not as bad as many of the problems on this list, the 2005 Chevy Silverado had its unique problem, which landed it on this list; molding paint.
Various customers who owned the model complained about the paint used on the car, leading to the moldings having their colors faded. They would then end up having to be replaced. Aside from color fade, there was peeling and cracking too.
The AC compressor was also prone to breaking down completely. This would result in the AC blowing out hot air. This was an expensive fix and would require the compressor to be changed and sometimes the whole system.
Other issues include uneven wearing of tires, noisy brakes, and complaints on the interior, specifically the dashboard.
#8 Worst Year: 2012
Despite being the second last model of a lackluster generation, the 2012 Chevy Silverado was much better than many of the models of its generation; however, it was still far from perfection.
This model suffered from the Takata recall, which affected many airbags across multiple companies where the airbag would explode upon deployment and launch metal fragments into the cabin.
Customers and the NHSTA complained about the car's body, pointing out cracks in the dashboard and around the airbags and complaining about the outside being prone to rot and rust.
Cracks in the dashboard were mainly a huge complaint of this model. The engine was also criticized for excess oil consumption.
Potential Problems
As mentioned earlier in the article, most of the Chevy Silverado, or even other Chevrolet vehicles, struggle with similar problems. These problems can be caused by design or engineering oversight, or they can also cause a lack of maintenance.
1. Transmission Problems
It is not uncommon to notice the shift flares in your Chevy Silverado when you accelerate it. Transmission problems include things like the gear shifting feeling hard, clunking, and slow acceleration.
These problems can be serious if you are on a highway. They are also not the kind of problems you can fix with a simple oil change.
2. Too Much Oil Consumption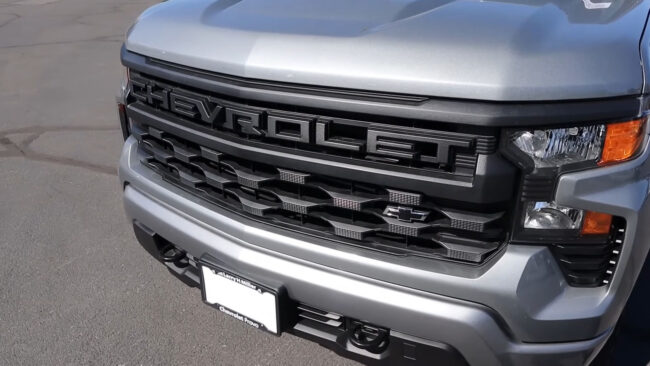 This is probably one of the most disappointing and annoying problems of the Chevy Silverado. Regardless of which year model you have or which variant you have, you will face this problem.
While you would expect a new vehicle to give you about 3000 to 5000 miles for half of a quart of oil, a Chevy Silverado will only be able to give you 1000 miles for one quart. And this is when you have a new one.
3. Interior Issues
This problem persisted even within the latest generation of the Chevy Silverado. The overall upgrades of the 2019 model were quite well done in terms of engine and outward body design upgrades.
However, the interior design was not upgraded till this year, 2022's model. This, along with problems like the malfunctioning of air conditioning, sensor, or battery, is a constant nuisance that you have to keep dealing with regularly.
Related: What Is The Towing Capacity Of A Chevy Silverado?
FAQs
Which Silverado Engine Is The Best?
When it comes to full-sized pickup trucks, one main thing needs to be looked at to determine the kind of engine that would be the best. That is the power that the engine can provide. 2022 is the latest model currently available on the market.
Among many variants, the strongest one is the 6.2-liter engine that comes equipped with the V8. This engine can produce 420 horsepower and a maximum towing capacity of 13,300 pounds.
How Long Will A Chevy Silverado Last?
Reliability is something that is guaranteed with a Chevy Silverado. These trucks are built to be long-lasting even though high amounts of rough usage.
The expected age of a well-maintained Chevy Silverado, agreed upon by experts, is that it can last over 200,000 miles. This is about over 20 years of usage. Even if a Silverado is not in its best condition, it can still easily last for over 150,000 miles, which is well over ten years.
Can I upgrade the infotainment system in older Chevy Silverado models to match the 2022 standards?
Yes, it's possible to upgrade the infotainment system in older models. Aftermarket solutions are available that can bring features like touchscreen interfaces, Bluetooth connectivity, and navigation systems to older models. However, it's important to ensure compatibility with your specific model year and seek professional installation for optimal performance.
Are there specific maintenance tips to extend the lifespan of a Chevy Silverado's transmission?
Regular maintenance is key to extending the lifespan of a Chevy Silverado's transmission. This includes regular checks and changes of transmission fluid, using the correct type of fluid, and avoiding excessive towing and hauling loads that exceed the truck's rated capacity. Also, be attentive to any signs of transmission issues, like unusual noises or shifting problems, and address them promptly.
How does the towing capacity of a Chevy Silverado compare across different model years?
Generally, newer models, especially those with V8 engines or turbo diesel options, offer higher towing capacities. For instance, the 2022 model with a 6.2-liter V8 engine can tow up to 13,300 pounds. It's important to check the specific towing capacity for the exact model and year you're interested in.
What are the common signs of oil consumption issues in Chevy Silverados, and how can they be mitigated?
Common signs of oil consumption issues include low oil levels between changes, the smell of burning oil, and visible smoke from the exhaust. To mitigate these issues, regularly check and top up oil levels, use high-quality oil, and consider more frequent oil changes. If the problem persists, it may be a sign of a more serious engine issue that requires professional attention.
Final Words
The Chevrolet Silverado is one of the best-selling pickup trucks in the United States and for a good reason.
Though the company has made many different models over the years, some better than others, they have always strived for improvement and provided the user with as high-quality products as they can.
This is evident with models such as the 2006 Silverado, which is still functioning as a reliable vehicle more than a decade later.
On the other hand, models such as the 2014 Silverado were prone to dozens of problems. However, models like these were improved over their generation, and despite not being entirely fixed, efforts were made in the right direction.
Make sure to keep them in mind when considering your next purchase.