Toyota's Prius brought the concept of battery-assisted cars, known as hybrid cars, to the forefront.
It has been such a popular phenomenon that other companies have not only adopted this concept but also overtaken internal combustion engines.
Prius was introduced as a 4-door sedan at first. However, since 2003 it has been sold only as a 5-door hatchback.
Even for such a history-making car, there have been thorns on its way. There have been best and worst years for Toyota Prius.
Here I am going to list down the top 5 for each category:
Worst Years for Toyota Prius:
2007
2008
2010
2012
2016
Best Years for Toyota Prius:
2000
2002
2003
2019
2020
In this article, I will explain the reasoning behind categorizing each model year as either worst or best.
So, without any further wait, let's get into it.
What Are The Worst Years For The Toyota Prius? Which Years To Avoid
No matter how important Prius has been for the green revolution, bad years and models are bound to pop up.
Here I will go through these years and discuss the reasons for putting them here.
1. 2007 Toyota Prius
The reason why I am having this 2007 Toyota Prius model on top of my worst list is because this is one of the least reliable models of Toyota Prius.
It has not only the third-highest number of complaints on Car Complaints but also the most reported single specific problem.
That problem is of the headlights suddenly powering off while driving.
This can be severely damaging and can cause accidents, which not only harm your life but the people around you as well.
Even though headlights were the main issue of this model of the Toyota Prius, there were other, albeit minor, problems as well.
Most notable were engine problems, or more specifically, the issue of excessive oil consumption.
That, as you know, leads to unnecessary expenditure, even fixing the excess fuel consumption costs around $1500.
However, not all is as bad as it seems. These issues became prominent for the drivers after Prius crossed 100,000 miles.
So, there is some quality fault-free time to be spent with the car, even in this model.
2. 2008 Toyota Prius
The second highest complaints received for any model of the Toyota Prius was this one, the 2008 Toyota Prius.
Many of this model's problems are the same as that of its predecessor, just worse and more in number.
Headlights still shut down midway through the drive, which should not have happened in the first place, let alone for two years in a row.
Other minor problems were not in the 2007 model even. One such example of this was the cooling system.
In some cases, the inverter water pump was defective and failed.
Even though this was a relatively minor issue, it was still a problem that frustrated customers and cost $380 on average to fix.
3. 2010 Toyota Prius
It received the highest number of complaints of all the Toyota Prius models.
And somehow, Toyota managed to make things worse for themselves while adding new problems to the existing ones.
First, the excessive oil consumption detected in the 2007 model 3 years prior should have been fixed by now.
Instead, it got worse, to the point where it became the number one complaint of this model.
What's even mind-boggling is that this problem overtook the headlights, suddenly shutting off the issue, which also was found in the 2007 model and still had not been fixed.
Apart from that, significantly more complaints were reported regarding body/paint and brakes.
Most common were paint easily peeling off and brakes releasing when hitting potholes in the road.
4. 2012 Toyota Prius
Although this 2021 year model of the Toyota Prius does not have that many complaints and problems reported, it cannot be ignored as its problems are slightly different.
While most of the issues facing the other models of the Toyota Prius occurred after the car had crossed 100,000 miles>
This model started having problems and facing issues as low as when the car barely crossed 15,000 miles.
That is far too little and a big red flag for drivers expecting to drive the car for at least 100,000 miles without facing any difficulties whatsoever.
Other than this, the same old problems of headlights blowing out remained.
Even though this was still the most highlighted problem, its number of complaints became significantly less.
5. 2016 Toyota Prius
Similar to the 2012 model, this 2016 year model of the Toyota Prius has less endurance, starting to give out at 15,000 miles.
You may argue that this model's low number of complaints does not warrant it a place in the worst-ever years, but the fact that issues pop up at such low mileage is a big no for any vehicle.
We are introduced to our newest main problem of the Toyota Prius series: windshield.
Many customers reported issues regarding the windshield of the car, mainly because it got cracked fairly easily.
These cracks also spread rapidly. Many affected owners had to get a windshield replacement done.
What Are The Best Years For The Toyota Prius? Which Years To Buy
For such a wonderful eco-friendly car, there are bound to be some good to great years and models.
Let us take a look at some of them.
1. 2000 Toyota Prius
No complaints were received for this 2000 model of the Toyota Prius on Car Complaints and this is why it's on top of the list here.
That is quite the accomplishment for the first car in the Prius lineup series, as the first cars are normally riddled with problems that the manufacturer later fixes.
It might not be the most pleasant-looking car out there, but the Toyota Prius model year 2000 is still one of the most reliable cars.
Even after more than two decades of improvements, Toyota could not outdo this model's sheer endurance and reliability.
Any issue reported was minor, with only four complaints on NHTSA. Even these did not bother the drivers till 100,000 miles at least.
2. 2002 Toyota Prius
2002 Toyota Prius was another one of the successes of the first generation of Prius.
It only has three recorded complaints (ironically, those were malfunctioning headlights).
This model of the Toyota Prius got a major upgrade to its interior design, particularly the dashboard. There is hardly anything Toyota did wrong with this car.
It has raving customer reviews in almost all departments, reliability, comfort, interior and exterior design, overall performance, its value for money, and so on.
There is a slight area of grey in all this praise. Some owners reported that the seats were uncomfortable and had to be padded up.
However, not a major issue, but it is enough to cause some concern.
One particular car was even recalled for its faulty engine cooling systems. But again, it's only one car out of all its units sold.
3. 2003 Toyota Prius
Continuing the success of its predecessors, the 2003 model of Toyota Prius capped off an amazing first-generation run for this car.
Once again, it received little to no complaints. Some high points included the introduction of foldable seats. This gave more room in the trunk of the car.
Another one had a firmer and sturdier steering wheel to better control the car. This only caused a problem once (however, that one time caused that car to be recalled).
It also doubled down on fuel-saving. There were many improvements made in this model of the Toyota Prius to improve its fuel efficiency, making the Prius even more green and eco-friendly.
4. 2019 Toyota Prius
Very few problems have come about with this 2019 model of the Toyota Prius. It is a very safe purchase and that too of high value.
There are few complaints registered regarding this car, and even those received have been minor, like coated electrical wires eaten by rodents, some external fixture breaking, etc.
This entire latest series is top tier. However, the 2017 and 2019 model years still had some moderate issues, which some owners reported arose at less than 20,000 miles of traveling.
The 2019 Toyota Prius year model does not even have this problem. It has excellent fuel economy that can provide extremely high gas mileages.
For the city, the mileage is 54 mpg, and for the highway, it is 50 mpg. That is incredibly high and just goes to show the economic viability of this car.
5. 2020 Toyota Prius
Very few issues have emerged from this 2020 model of the Toyota Prius. Again, it has very few complaints against it. Even those are not for anything major.
Like the previous iteration of Prius, this model is also very fuel-efficient, so much so that it can be considered a significant improvement over the previous model.
The gas mileage for the city is 58 mpg, while for the highway, it is 53 mpg.
It is one of the safest cars out there right now in the world, with many standard safety features.
This is backed up by its 9.2 rating for safety on cars.usnews.com, where it also has an overall rating of 7.7 out of 10.
Even with a 121-horsepower engine, this car races like no other and is no slower than its predecessors at all.
How Reliable Is A Toyota Prius?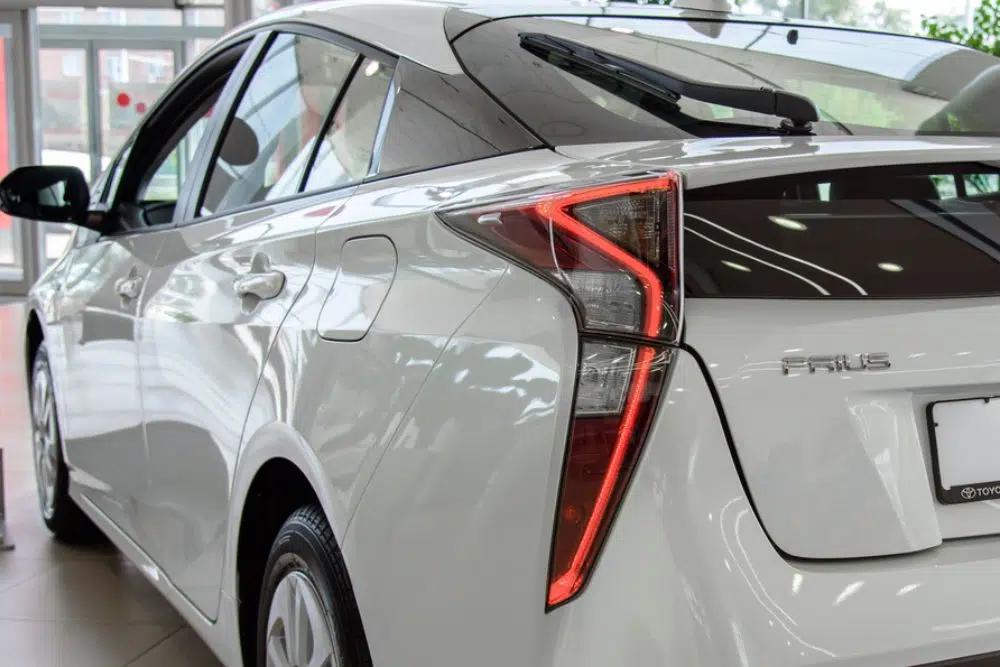 According to RepairPal, Toyota Prius has an average reliability rating of 4 out of 5 and ranks 10th out of 24 midsize cars.
Prius is a generally reliable car that not only saves fuel cost but also is very safe, receiving ratings of 9 or even 10 for it.
It is an overall great reliable car that you can trust to be your safe driving partner.
How Long Do Toyota Prius Last?
With the proper maintenance, Prius can last on average up to and between 200,000 miles and 250,000 miles. This can easily last up to a decade and a half, maybe even two decades.
What To Do To Lengthen The Life Of Your Toyota Prius
No matter what type of vehicle, certain aspects of it need to be regularly monitored to make sure that it lives up to and exceeds its life span. The same goes for Prius.
Here I am going to list some actions you can take to lengthen the life of your Toyota Prius.
Whenever it is required to go get your vehicle checked as recommended by your vehicle's manufacturer, you should get it done.
This especially entails keeping the batteries of your Prius checked to make sure they are fully always charged and healthy.
If there is any check light on your dashboard that starts illuminating, get the car checked as soon as possible.
You might think it is a minor problem, but these things end up ruining the car.
It is tempting to save up money and get some cheap spare parts for the car during its repairs.
However, not only will this end up damaging your car, but it will prove costly in the long run, as you will need to replace these cheap parts more often than you would like.
Following these tips should at the very least cause your car not to be damaged and need repair a lot of the time.
Things That Shorten The Lifespan Of Your Toyota Prius
In contrast to the above section, some actions can lead to the shortening of your car's life.
Let's take a look at some of these.
Every 8 to 10 years or after 100,000 miles, the battery of your Prius will need to be replaced. This can occur sooner as well.
Therefore, it is wise to keep a look out for that so as to avoid any unwanted battery failures.
Oil needs to be changed every 5000 miles, whereas air filters need to be changed every 7500 miles. If this schedule is not adhered to, do not consider your vehicle to last long.
Prius is a hybrid car, but it still needs fuel. And only the highest quality fuel is to be used.
Otherwise, it is just going to cause a headache when it disrupts the pistons and the performance of the engine.
These are just some of the activities that can shorten the lifetime of your Prius. It is imperative that you are wary of them.
3 Most Toyota Prius Common Problems You Should Know
With all these bad years, there come certain problems that become a running theme in the car's lineup. The same is the case with Toyota Prius.
1. Malfunctioning Display Lights
In all of the worst models listed in this article, this was the most commonly reported problem.
Display lights would become unresponsive or stop working altogether. This was caused by poorly soldered internal circuitry within the display's circuit board.
2. Excessive Oil Consumption
Some models had such an issue with this that those owners said that their Prius would burn through the engine oil, sometimes as much as a quart per 1000 miles.
An easy fix was to replace the timing cover gaskets.
3. Windshield Prone To Cracking
The windshield of the car became easily cracked and broken. This was especially common in the 2016 model Prius.
Furthermore, what was more frustrating was that the cracks spread rapidly in a short amount of time.
You need to replace the windshield altogether if you ever face this problem, and that is costly in its own right.
Frequently Asked Questions
Q1: Is Toyota Prius A Good Car?
It is one of the best hybrid cars ever, paving the way for all modern-day mainstream hybrid cars while also keeping up (and being ahead) with the competition. Its reliability and safety rankings make this a good car to purchase.
Q2: Do Toyota Prius Hold Their Value?
Compared to its peers, Prius keeps its value quite well. It deprecates 17% in value after five years, meaning that it can be easily sold at around 83% of its original buying price.
However, it begins to fall off after that, since after ten years, Prius only retains half its value.
Q3: How Many Toyota Prius Have Been Sold?
In the United States alone, 2.6 million units have been sold since 2005. That is to be expected from one of the most groundbreaking cars of all time.
Q4: Which Toyota Prius Engine Is The Most Reliable?
Hybrid Synergy Drive is the most reliable engine for Prius. It has been in use since the third generation of this car and is the refinement of the original Toyota Hybrid System. It is a 4-cylinder engine that produces around 120 horsepower or 1800 cc.
Q5: Is Toyota Prius Expensive To Maintain?
Compared to most cars of this kind, which take on average $1000 for maintenance, Prius is not at all pricey.
It takes 60% less than the average- about $400 a year to maintain such an important historical car, which is highly reasonable.
Conclusion
Prius has been Toyota's biggest breakthrough. It may no longer be the undisputed king of hybrid cars as it once was, but it still remains an important part of the market share.
It has not always been easy, and the road has been bumpy, as we saw in this article when discussing the best and worst years for Toyota Prius.
However, in the end, the influence and impact of such a car cannot be forgotten. Any hybrid car that comes through owes itself to Toyota's Prius.
It has gone through 4 generations, with each one providing its own value and adding something new along the way.
References:
https://www.carcomplaints.com/Toyota/Prius/
https://cars.usnews.com/cars-trucks/toyota/prius/2020