Tired of the same old ride? Swapping in a fresh cam can transform your engine's character. Forget endless searches and empty promises. My rundown will steer you straight to the cam that fits like a glove and gets your motor humming perfectly.
Time is money in the shop, so let's skip the chatter and get to the heart of what your engine craves.
1. Comp Cams 12-602-4 Hydraulic Flat Cam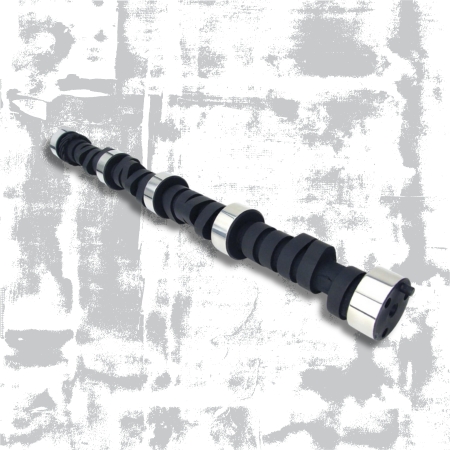 Check on Amazon
Check on eBay
Check on Comp Cams
I recently fitted the Comp Cams 12-602-4 Hydraulic Flat Cam into a client's car, and the results were impressive. This camshaft is all about cranking up engine power and letting it rip.
The clever valve design makes for efficient exhaust release, squeezing out every bit of power without messing with the car's guts.
This camshaft doesn't just boost horsepower; it's built tough. The beauty is that it amps up performance without replacing original engine parts.
Plus, swapping back to stock is a breeze. Installation? No sweat. It's a straightforward job and doesn't require an expert hand. The cam stays put, too, thanks to high zinc break-in oil – no worries about it coming loose.
While we're on the oily topic, remember to always change your oil on time to prevent further engine damage to your car.
Before you jump in, remember two things. First, the lifters included could be of better quality. Second, this isn't a one-size-fits-all solution.
Make sure it fits your engine to avoid disappointment. It's a solid investment for your vehicle if compatibility checks out – more grunt on the road, easy on the wallet, and simple to install.
Key Features
Designed for high-performance street/strip applications
Requires a higher compression ratio, rear-end gear ratio, and stall torque converter than stock
Early intake valve opening and long exhaust duration create optimum overlap for powerful, hard-hitting exhaust note
Best performance with aftermarket intake manifolds, headers, lower gear ratios
Hydraulic flat tappet for the Chevrolet Small Block 262-400
Valve Lift: .479″/.465″ (Intake/Exhaust)
Duration at .050 inch: 227/241 (Intake/Exhaust)
Compatible with mainly Chevrolet Small Block engines
Not suitable for vehicles with computer-controlled emissions
Provides significant power increases from 2,000 to 5,800 RPM
What I liked
Has a good rough sound
Provides a good HP
Comes with all the necessary tools
What I didn't like
Do not respond with just any engine
The lifters are of cheap quality
2. Lunati Bare Bones Hydraulic Flat Cam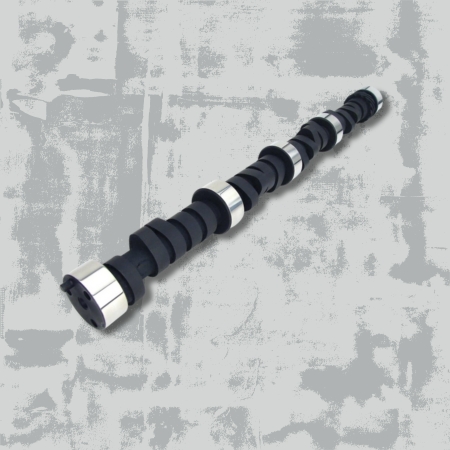 Check on Amazon
Check on Walmart
Check on Lunati
When a client rolled into my shop looking for an affordable cam upgrade, I recommended the Lunati Bare Bones Hydraulic Flat Cam.
It's a wallet-friendly option that fits easily into the engine and comes ready with all the necessary hardware. I've installed these before, and they're a breeze, boosting the engine's oomph akin to revving up the RPMs. The low growl it adds to the engine's purr is just icing on the cake.
I've seen firsthand how this camshaft's lobe design improves the engine's response, tailored to a driver's need for speed.
After fitting this cam, the engine's horsepower kicked up noticeably, ideal for those who hit the racetrack or navigate the challenging backroads. Plus, the convenience of having the lifters, lubricant, and manual in the kit is a time-saver.
However, it's not a one-size-fits-all solution. Weighing in at just over 13 pounds, this cam demands a specific vehicle spec to harness its full potential. So, while it's an excellent performer, it's essential to check compatibility to ensure your ride is ready to roll with the upgrades this cam offers.
Key Features
Camshaft Type: Hydraulic flat tappet
RPM Range: 2000 to 6000
Intake Valve Lift: 0.489″
Exhaust Valve Lift: 0.504″
Advertised Duration: 290 intake / 300 exhaust
Lobe Separation Angle: 112 degrees
Material: High-grade alloy steel
Finish: Precision ground for a smooth profile
Compatibility: Fits a range of big block engines
What I liked
Powerful sounding system
Lube-style design
Easy to install
Warranty can be issued
What I didn't like
Works for specific vehicles only
3. Edelbrock 2012 Performer Plus Camshaft Kit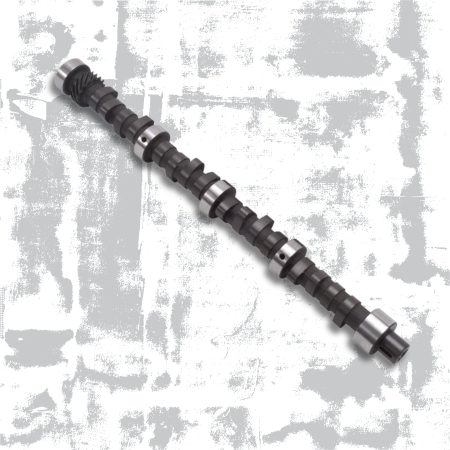 Check on Amazon
Check on Kiky
Check on eBay
As a seasoned car mechanic, I've had my fair share of experience with the Edelbrock 2012 Performer Plus Camshaft Kit, and I've gotta say, it's a solid choice for car enthusiasts looking to amp up their ride's performance without breaking the bank.
I recently installed this kit to test it, and the improvements were immediate. This camshaft kit enhances the engine's torque in the lower and mid-ranges, making it a great match for vehicles that are geared for this kind of tuning.
No need to fuss over valve caps—this kit spares you that hassle. It's a cost-effective upgrade that delivers a smoother throttle response, making it versatile for both daily driving and the occasional off-road adventure.
What's more, the installation is a breeze. The kit comes complete with hydraulic lifters, lubricants, and a clear instruction guide, making my job easier and the upgrade seamless for my customer's car.
Now, if you're thinking of giving your low compression engine a bit of pep, this camshaft kit will do the trick, providing that extra kick of acceleration and a satisfying growl that'll turn heads.
However, if you're into high-octane racing, you might want to look elsewhere—this kit is all about enhancing your everyday drive, not setting track records.
Key Features
Manufacturer: Edelbrock
Brand: Edelbrock
Model Number: 2102
Item Weight: 0.01 ounces
Product Dimensions: 25.5 x 8 x 3.8 inches
Country of Origin: Made in the USA
Continuity: Product is not discontinued
Exterior Finish: Satin
What I liked
Easy to install
Affordable
Light working for less powerful engine systems
What I didn't like
Meant for basic use and not for high power
4. Comp Cams K54-412-11 XFI RPM 212/218 Hydraulic Roller Cam K-Kit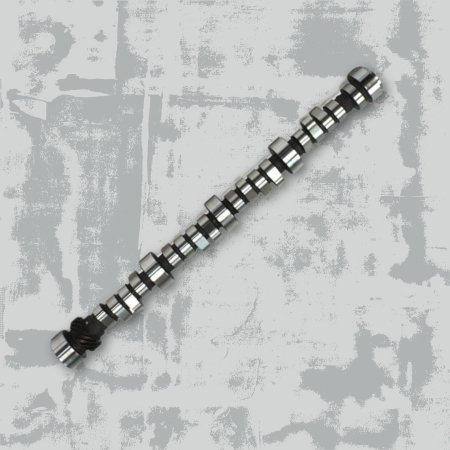 Check on Amazon
Check on DvaSata
Check on Comp Cams
A couple of months ago, I fitted the Comp Cams K54-412-11 XFI RPM Hydraulic Roller Cam K-Kit into a client's car, and the performance uptick was clear from the get-go.
Tuned for a strong mid-range, this cam kit steps up the engine's game without going overboard, making it a solid choice for drivers looking for that sweet spot of torque and responsiveness.
The RPM range is wide, sitting comfortably between 1200-6000, providing versatility across different driving conditions.
The kit is impressively complete, which made the installation a breeze. Everything you need is in the box: the camshaft, lifters, valve springs, timing set, locks, retainers, and even decals.
The included instructions were straightforward, meaning I didn't waste any time second-guessing my steps. It's a high-pressure system champ, meshing well with spherical engine heads and saving my client a few bucks thanks to its all-in-one package.
Still, this unit is not without flaws. The Comp Cams kit requires precise tuning to match specific engine needs and isn't the best pick for larger engines due to its size.
But for my client's medium-sized setup, it was a perfect match, enhancing both on-road smoothness and off-road resilience. For the price point, this kit's performance and ease of installation make it a value-packed upgrade for the right engine.
Key Features
Precision-ground camshafts for exceptional valve timing and overlap
Improved horsepower and torque across a wide RPM range
Compatibility with various types of engines and vehicles
Durable materials that withstand high-stress conditions
Engineered for specific performance outcomes, such as racing or fuel efficiency
What I liked
Comes with a complete pre-include hardware kit
It can be used for racing
Huge performance difference right away
5. DNA Motoring CYLH-SBC-350 Aluminum Bare Cylinder Head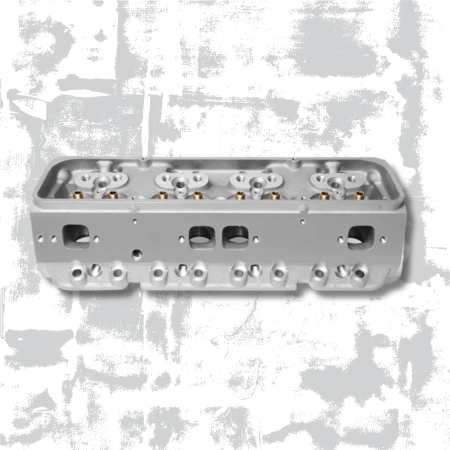 Check on Amazon
Check on Walmart
Check on eBay
I recently tried out the DNA Motoring CYLH-SBC-350 Aluminum Bare Cylinder Head. Let me tell you, this piece isn't just a shiny addition under the hood.
It's engineered to crank up engine performance significantly, thanks to its innovative port design that optimizes airflow, giving your engine that extra oomph.
Crafted from robust aluminum, this cylinder head doesn't just promise longevity; it delivers. It tips the scales at a mere 22 pounds, yet it's tough as nails.
The bronze-coated valves and solid camshaft internals speak volumes about its durability. Plus, its bare exterior isn't just for show – you get to watch this bad boy in action.
Now, there's a bit of buzz about the ports needing a clean to avoid camber issues, but that's a small trade-off. Swapping out the old camshaft for this, I've seen engines come alive.
But it's not a one-size-fits-all magic bullet – the real deal is how it syncs with your engine's specifics. Overall, it's a solid upgrade that's likely to put a satisfied grin on any gearhead's face.
Key Features
Material: Crafted from high-grade aluminum, these heads are significantly lighter than traditional iron heads, reducing overall engine weight.
Valve Size: They come with 202 intake valves and 1.6 exhaust valves, larger than many stock heads, promoting better air/fuel flow.
Combustion Chamber: The 68cc combustion chamber design is optimized for improved flame propagation and efficient burning.
Cooling Efficiency: Aluminum construction aids in better heat dissipation, keeping the engine at optimal temperatures under stress.
Durability: Despite being lightweight, the material provides strength and resistance to warping, ensuring longevity.
Intake Port Volume: 200cc, allowing for a significant increase in air intake.
Exhaust Port Volume: 70cc, facilitating better exhaust gas expulsion from the cylinders.
Valve Spring Size: Supports up to 1.550″ diameter valve springs, compatible with high-lift camshafts.
What I liked
The weight is super light as per all the materials used
Very much durable and long-lasting
Also compatible with all Vortec
What I didn't like
Won't notice a huge difference if the previously used camshaft were more advanced
The ports need to be cleaned even though it still does not affect the chamber
Buying Guide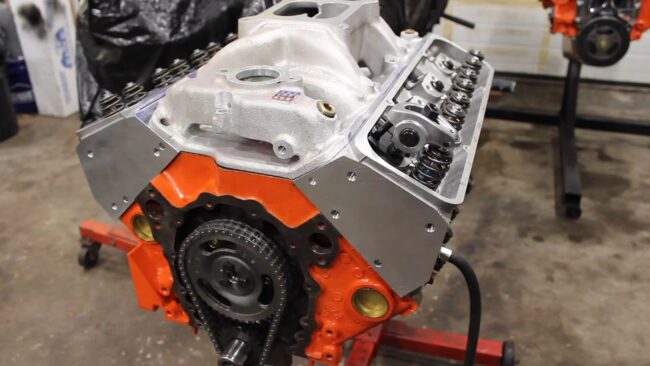 When it comes to harnessing the full potential of your 350 engine equipped with Vortec heads, selecting the right camshaft is crucial. In this section, I will list some of the most important features you should pay attention to in this purchase.
Defining Camshaft Requirements
Before picking a camshaft, assess your engine's condition and your performance goals. Consider factors such as the vehicle's use (daily driving, towing, or racing), desired RPM range, and compatibility with Vortec heads. These elements dictate the cam profile that will best suit your needs.
Camshaft Specs Explained
Camshafts are characterized by lift, duration, and lobe separation angle (LSA). Lift affects valve opening height, impacting air/fuel mixture flow. Duration, measured in degrees, refers to how long valves stay open. LSA influences the idle quality and torque characteristics. For 350 engines with Vortec heads, cams with moderate lift and duration typically yield the best results without compromising low-end torque.
Evaluating Camshaft Performance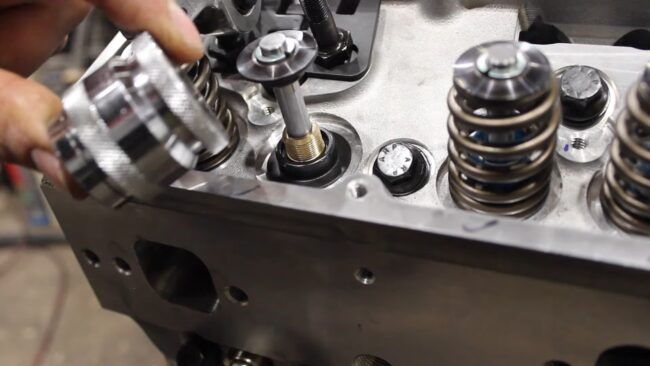 Street Performance Cams
Street cams aim to boost low and mid-range torque, crucial for daily drivers and weekend warriors. They provide a noticeable power increase without the need for extensive modifications.
Ideal RPM range: 1,000-5,500
Recommended LSA: 112-114 degrees
Racing Cams
For those seeking maximum horsepower at high RPMs, racing cams are the go-to. These are aggressive profiles that may require additional modifications such as upgraded valve springs or modified pistons.
Ideal RPM range: 2,500-6,500+
Recommended LSA: 106-110 degrees
Compatibility and Installation Considerations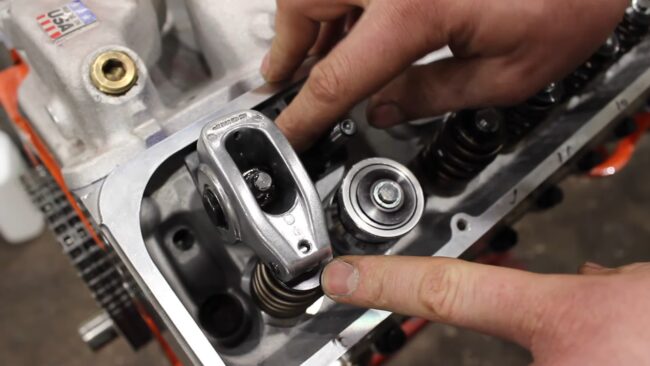 Matching Components
To extract the full benefit of a new cam, it's essential to match it with compatible components. This includes the right intake manifold, carburetor or EFI system, headers, and exhaust.
Table: Recommended Component Pairings
| | | |
| --- | --- | --- |
| Component | Street Performance | Racing |
| Intake Manifold | Dual-plane | Single-plane |
| Fuel System | 600-750 cfm | 750-850+ cfm |
| Headers | Mid-length | Long-tube |
| Exhaust | 2.5-inch | 3-inch+ |
Professional Installation
Installing a camshaft is not a trivial task. It requires precision and an understanding of engine dynamics. We strongly advise seeking a professional mechanic or an experienced enthusiast for installation.
Benefits of professional installation:
Ensuring cam is correctly degreed
Proper setting of valve timing
Verification of clearances
FAQs
Can I use a stock computer with a new performance camshaft?
Typically, a performance camshaft will require a reprogrammed or aftermarket computer to manage the changes in air/fuel mixtures and timing. A stock computer may not be able to optimize the engine's performance with a new cam profile.
How does the choice of a camshaft affect fuel economy?
A camshaft with higher lift and longer duration can lead to reduced fuel economy due to increased air and fuel consumption, especially at higher RPMs. Conversely, cams designed for low to mid-range power can sometimes improve efficiency by optimizing combustion.
Is it necessary to replace other valve train components when upgrading my camshaft?
It's recommended to inspect and potentially replace other valve train components like lifters, pushrods, and valve springs to ensure they're capable of handling the new cam's specifications and to prevent premature wear.
Do I need to modify my Vortec heads when installing a new camshaft?
Depending on the camshaft's lift, you may need to modify your Vortec heads to prevent valve-to-piston contact. This could include machining for clearance, upgrading to stronger springs, or installing different retainers and locks.
Will changing my camshaft void my vehicle's warranty?
Installing an aftermarket camshaft can void your vehicle's warranty if it is still under coverage. Always check with your dealer or consult your warranty documentation before making modifications that could affect your vehicle's warranty status.
How do I choose between a hydraulic roller and a flat tappet camshaft for my 350 with Vortec heads?
Hydraulic roller cams typically offer better performance and longevity with less maintenance in comparison to flat tappet cams. However, they are usually more expensive. If your budget allows, a hydraulic roller cam is often the preferred choice for performance and durability.
Final Words
I would highly recommend investing well in your camshafts, a good investment plan can last you a long time and save you money.
With my research I prepared a whole list for you to choose from this makes your work easier, you won't need to go through useless searching day and night simply pick from the best list above.
This list of the best cam for 350 with Vortec heads is elite. It has a combo of on road-off road camshafts with heavy-duty use to even ones used for racing.
I would personally recommend the Comp Cams 12-602-4 Hydraulic Flat Cam. It has high-quality use with a production of good torque and HP level all over a good product.