The Chevy Avalanche is a midsize pickup truck and has been in production since 2001. It offers great value, comfort, and reliability.
The Chevy Avalanche may not have the bells and whistles of newer pickup trucks due to its discontinued in 2013, but it still has everything you need to get you from point A to point B.
Although it is a solid truck, the Chevy Avalanche has had a rocky history. Some models were pretty good, but others were nothing but sources of frustration for their owners.
If you are reading this article and have not decided yet, you are extremely lucky. You will now be able to avoid all risky models of the truck that ever hit the road.
Let's look at the best and worst years for Chevy Avalanche.
Worst Years for Chevy Avalanche:
2002
2003
2004
2005
2007
Best Years for Chevy Avalanche:
2006
2009
2011
2012
2013
Yup, almost all models of the truck will be covered in this article today. So, I suggest you strap in for the ride as this will get very interesting.
What Are The Worst Years For The Chevy Avalanche? Which Years To Avoid
This article will first dive into the details of the models that should be avoided at all costs. They are filled to the brim with issues, and it is recommended that they are not even considered.
I don't expect you to take me at my word. Continue reading to find out why these models are so poorly rated.
1. 2002 Chevy Avalanche
The Chevy Avalanche is one of the earliest models of the truck and one of the worst ones too. It had many issues, which made using it close to impossible.
The brake line would become faulty. There were also reports of the ABS kicking in when braking at slow speed. This is very dangerous since it can cause you to lose control over your vehicle.
Moreover, the steering column produced noise while driving due to its design being faulty. The driving experience becomes uncomfortable because of this design flaw.
Its steering system was also prone to wearing out prematurely.
The 2022 Chevy Avalanche was also known for having electrical issues, such as the odometer lights dying and the battery failing after a short period. All in all, this model is not worth considering.
2. 2003 Chevy Avalanche
The 2003 Chevy Avalanche is a bad truck, and here's why; it came out one year later than the previous model, which was already very poorly received.
The speedometer would display incorrect speeds, which may have resulted in owners being fined for speeding.
Moreover, the same brake issues as the 2002 model of the truck were present in this one, too—the brake line would rust, resulting in it not working at all, or it would wear out prematurely, meaning that you'd have to replace them pretty soon.
In addition, there was also a unique issue of the AC not turning off at all, making the driving experience uncomfortable.
The 2003 Avalanche model is just as worse as the 2002 one, if not worse. Choosing it is a mistake that you should avoid at all costs.
3. 2004 Chevy Avalanche
The 2004 Chevrolet Avalanche is a great-looking truck with a lot of space. However, it is not the most reliable vehicle.
The air conditioner on this model will blow hot air out of one side of the vehicle but not the other.
The instrument cluster is also very buggy and can fail, causing you to be unable to see your speed or gas level on your dashboard.
Moreover, the speedometer will also malfunction, resulting in inaccurate speeds being displayed. So, you may be above the speed limit without any clue.
This model was also plagued with transmission failures which made owning this model impossible.
For those who don't know, transmission failures can only be fixed by a complete transmission replacement.
Avoiding this model is the best decision unless you want something that will spend more time at a workshop rather than at your place.
4. 2005 Chevy Avalanche
The 2005 Chevy Avalanche model was a bad car. It was the fourth model in a row to have major issues, and it's no surprise.
The most common complaint was that the transmission would fail, resulting in owners spending thousands of dollars on repairs.
Even when it worked, it would slip and jerk, making the driving experience very uncomfortable.
The speedometer still showed inaccurate speeds, which could be dangerous for drivers who rely on their speedometers to know how fast they are going.
Moreover, the engine was also known to stall randomly, which is extremely dangerous! The 2005 Chevy Avalanche was a disaster and should not be driven by anyone.
It was a headache to own, and driving it can result in a fatal accident. Now, no one wants that!
5. 2007 Chevy Avalanche
The 2007 Chevy Avalanche is a bad choice for several reasons, the most significant being its excessive engine issues.
The first is oil consumption, which many owners reported to be excessive.
The second is engine failure—this happened commonly enough that it was one of the most reported issues with this model.
The third issue was misfired, which would cause the truck to stall or run poorly.
Finally, this truck's infamous cracked dashboard issue was also present on this model. Transmission failure was also common in this model.
It needs to be replaced completely, which is costly. There is no other way to alleviate the issue.
What Are The Best Years For The Chevy Avalanche? Which Years To Buy
Now we are getting to the good part of the article. Chevrolet hit home runs with some of the models of the Avalanche.
This section will discuss those model years in detail, so you can finally know why they are so good.
1. 2006 Chevy Avalanche
If you're looking for a good truck, the 2006 Chevy Avalanche is a great choice. This truck has been around for years and has had many different models.
However, this particular model was one of the few that worked well. It had close to zero complaints about it.
There were many cab configurations available at launch, and it came with a strong V8 engine that could produce up to 325 HP, which is impressive for such a truck.
This car was also very comfortable to drive and offered plenty of space for passengers and cargo.
This model checks all the right boxes, making it one of the best models of the Chevy Avalanche that have been produced to date.
2. 2009 Chevy Avalanche
The 2009 Chevy Avalanche is a great truck that you can use for daily driving. Although it is not a high-performance model, it does offer good value for the money.
This model was available in different trims, which means potential buyers can get the one that is best suited to their needs.
Moreover, the beefiest engine option was a 6.0L V8 that produced 366 HP, even higher than the 2006 model.
A weaker version was also available, but it was only available with a 5.3L V8 engine producing 310 HP and 335 lb. ft of torque.
One thing that should be noted about this truck is the excellent materials used for the interior.
It has been reported that this vehicle can last up to ten years or more without showing signs of wear and tear.
3. 2011 Chevy Avalanche
The 2011 Chevy Avalanche is a very decent truck. It comes with a 5.3L V8 engine that can produce over 300 HP, which is more than enough for most people.
The towing capacity of 8100 pounds is more than enough for most people.
Furthermore, the safety features worth mentioning are ABS, stability control, and side impact airbags in the 2011 Chevy Avalanche.
The handling and steering are also good enough for daily driving purposes.
Lastly, the only downside is that it could use a little bit more power under the hood, but this model is perfect for daily driving. It is reliable and will not cause too many issues while on the road.
4. 2012 Chevy Avalanche
The 2012 model of the Chevy Avalanche succeeded the 2011 one, and it was pretty good.
Overall, it was pretty good and is another one worth your consideration. So, let's see what makes one of the final models of the Avalanche so good.
Its engine was similar to the 2011 Avalanche, with it being able to produce around 320 HP. The engine can also tow 8100 pounds, which is yet another thing in common with the 2011 model.
Moreover, the 2012 Chevrolet Avalanche model has standard safety inclusions, such as stability control and airbags on all sides.
Finally, the older way of government testing tested it. It did receive a 5-star rating in that test, which is rarely seen. This is an excellent truck, and you will certainly enjoy driving it.
5. 2013 Chevy Avalanche
The 2013 Chevy Avalanche is a great choice for anyone looking for a mid-sized SUV that can tow, carry cargo, and still get decent fuel economy.
The 2013 model is very similar to its predecessors, which is a good thing.
It's powered by a V8 engine that can produce 320 horsepower and gets 17 miles per gallon combined. This is pretty decent, but not the best out there.
In addition, the interior of the car is made up of high-quality, durable plastics. They also look great, which is not seen in older truck models.
Overall, the 2013 Avalanche model of this truck is an amazing one. The ride quality of this final model is also pretty good.
It is a disappointment that it was the last model because the Avalanche had finally reached a reliable stage.
How Reliable Is A Chevy Avalanche?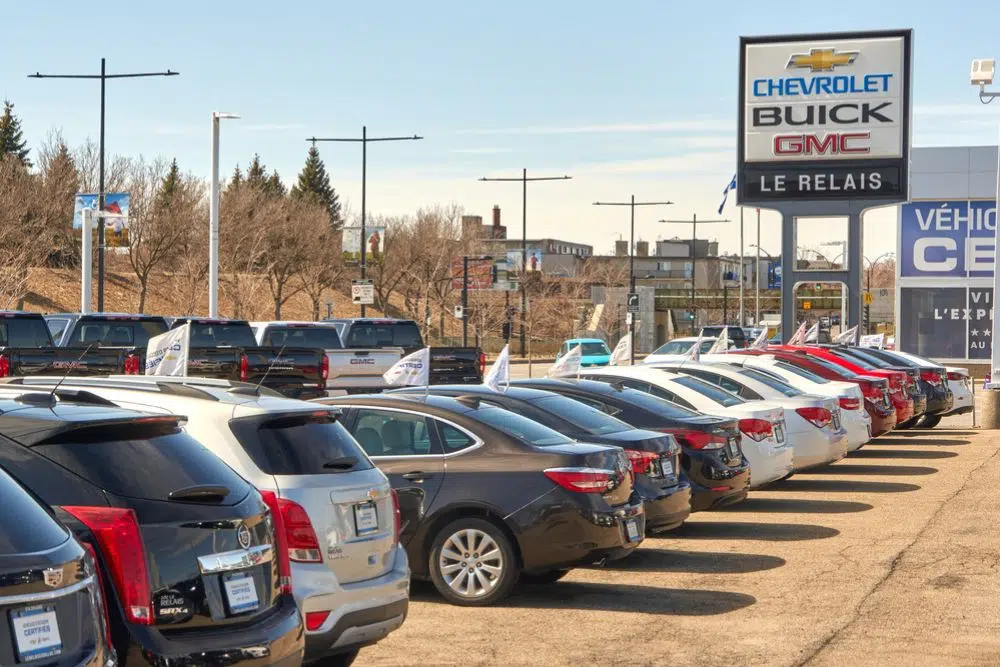 Well, this is a tricky question. There are some Chevy Avalanches out there that are fantastic and will be as reliable as you could ever hope for.
But then there are other models. I am saying that it depends on which model you get.
You can choose to take the risk (and maybe get a lemon), or you can choose to play it safe and go with the one that's known to be reliable.
For example, the 2006 model is the safest bet. It has had the least complaints, making it extremely reliable.
How Long Do Chevy Avalanches Last?
The Chevy Avalanche, a truck built between 2001 and 2013, is impressive in its longevity.
The average lifespan for this truck is about 200,000 to 300,000 miles. However, it's important to note that these trucks have been on the road for years.
This means that most, if not all, Avalanches have racked up a lot of mileage over their lifetimes—and that means that any Avalanche you consider buying will have a much shorter lifespan than a brand new one, which cannot be found anymore.
What To Do To Lengthen The Life Of Your Chevy Avalanche
You can do a few things to make your Chevy Avalanche last as long as possible. After all, who does not want their truck to touch or even cross 300000 miles?
First, make sure you regularly change the oil. You risk damaging the engine and reducing its lifespan if you don't.
Next, use high-quality gas whenever possible. Cheap gas may cause the engine to burn oil more quickly, leading to costly repairs later on down the line.
Never delay repairs when they're needed! If something goes wrong with your truck, fix it immediately so it doesn't get worse or become more expensive to fix later on down the line.
Always use parts made by Chevrolet themselves when buying replacement parts to ensure they're safe and reliable in your car.
Lastly, pay attention to how you drive! By driving safely, you'll get better gas mileage, save money on repairs, and prevent unnecessary wear-and-tear.
These are some tips that are already widely known. They are basic but important, so I have mentioned them here.
Follow them, and you will certainly get a much more reliable experience from this truck.
Things That Shorten The Lifespan Of Your Chevy Avalanche
Your Chevy Avalanche is a great vehicle that can last long if you treat it right.
But there are a few things that you need to stay on top of if you want your Avalanche to run for as long as possible.
Fluids help keep your car running smoothly, so make sure you change them regularly!
If you're not replacing your parts with the same kind, they may not work as well or last as long as they should. So, match the part number with the original one.
You are stepping on the pedals too hard. This puts more pressure on your brakes, which wear out faster than normal driving.
Filters trap dirt and other particles from getting into your engine, which will clog over time. This can result in less fuel or air reaching the engine, resulting in degraded performance.
Running on an empty fuel tank puts stress on the fuel pump and could cause it to break down sooner than normal.
As you can see, there are strict dos and don'ts when keeping a truck like the Chevy Avalanche. This section covered the latter, so you can be aware of things that must be avoided.
3 Most Common Chevy Avalanche Problems You Should Know
The Chevy Avalanche has had many problems over the years that have caused a lot of frustration.
Owners have had to spend thousands of dollars on repairs, so I have compiled a list of the most common ones so that you can avoid these problems altogether.
1. Unusually High Oil Consumption
One of the most common Chevy Avalanche problems is unusually high oil consumption. The reason for this problem is most often a worn valve seal or a broken timing chain.
The engine will consume more oil than normal, leading to excessive engine wear and failure. You should know that what may seem like high oil consumption is usually oil leakage.
Moreover, the oil may enter unwanted areas, where it is probably burned off. You might think it's just the engine with increased demand, but this can be the case too.
2. Dashboard Cracking
You should know that dashboard cracking is one of the most common Chevrolet Avalanche problems.
It is made of plastic, which becomes brittle over time when exposed to the sun. The dashboard may finally crack from the stress caused by repeated heating and cooling cycles.
If the cracks are minor, they can be repaired by filling them with epoxy or other adhesives.
If the cracks are more severe, you will need to replace the entire dashboard. This reduces the value of an already aging truck.
3. Airbag Deployment Risk
Chevy had to recall their vehicles, and the Avalanche was one of them. The airbag was unreliable and could deploy at the wrong moment, causing serious injuries.
This issue can cause death or serious injuries if you are involved in an accident.
So, you should check with the manufacturer to make sure that the model you are looking for is not one of the affected ones.
Frequently Asked Questions
Q1: Is Chevy Avalanche A Good Truck?
If you're looking for an affordable, spacious, comfortable truck that won't break your bank account, I recommend the Chevy Avalanche.
It has solid handling and good acceleration, making it ideal for driving on rough terrain and at highway speeds. To answer your question, yes, it is a solid truck.
Q2: Do Chevy Avalanches Hold Their Value?
The Chevy Avalanche has been out of production for almost a decade, and no more new ones are being manufactured.
As such, there is no real way to determine how well it holds its value in current times. However, you can still expect to sell yours reasonably after a few years.
Q3: How Many Chevy Avalanche Have Been Sold?
The Chevy Avalanche is a pickup truck produced from 2001 to 2013. It was not the most popular truck, even for its time, and even after a decade in production, it sold only 310,000 trucks.
No surprise that Chevy discontinued it! Manufacturing it was not worth it for them due to declining sales.
Q4: Which Chevy Avalanche Engine Is The Most Reliable?
The most reliable engine for a Chevy Avalanche is the 6.0 L L76 V8. This engine was used from 2006 to 2013 and can produce around 350 HP, which is pretty impressive.
So, if you're looking for a reliable engine that won't get you into too much trouble over time, this is the one for you.
Q5: Is Chevy Avalanche Expensive To Maintain?
You're in luck! I've researched for you, and I can tell you that the Chevy Avalanche is cheap to maintain.
While it's true that there isn't enough data available to give you an exact long-term figure, I can get you pretty close. You should expect to pay around $700 per annum for maintenance with this truck.
Conclusion
The Chevy Avalanche has been on the market for a long time, and it's had its ups and downs.
It's not the best year-round truck, but it will get you where you need to go without too many issues.
It is a great truck for those who need to haul a lot of stuff, and it's also a great one for those who don't.
The truck was discontinued long ago, and it makes sense to consider it due to its low price.
But it would be best if you never made a rash decision because almost half of all models produced for this truck were extremely bad.
So, instead of taking a 50-50 chance, I would suggest thoroughly looking at this article about the best and worst years for Chevy Avalanche.
References:
https://www.nadaguides.com/Cars/Chevrolet/Avalanche
https://www.consumerreports.org/cars/chevrolet/avalanche/