Since its introduction in 1958, the Chevrolet Impala has been a success.
The Chevy Impala is a famous option for families because of its roomy interior, comfy ride, and ease of movement. In 2014, a big update to the Chevrolet Impala was made.
Because of its svelte look, excellent ride and handling, and contemporary interior and engine, the Chevy Impala has risen to the top of best-in-class sedans.
However, there are still many problematic models that people happen to face. Here is the list of the best and worst years for Chevy Impala that you need to learn about.
Worst Years for Chevy Impala:
2002
2003
2004
2006
2001
Best Years for Chevy Impala:
2020
2019
2018
2016
2013
Now that you know this sedan's models, it will be much better to read the article to learn more about the Chevy Impala and how you can take care of it so it can last longer.
What Are The Worst Years For The Chevy Impala? Which Years To Avoid
To provide you with the most detailed and reliable information, I did as much research as possible on the Chevy Impala vehicle.
Here I will be talking about the most problematic model years of the sedan that you need to avoid at all costs and instead look for other reliable years, which I will discuss later in this article.
1. 2002 Chevy Impala
Starting with the first model in this list, this one had troubles concerning the PassLock engine immobilizer.
This turns off the ignition when it detects tampering which is the main reason why people dislike this vehicle a lot.
The ones installed on the 2002 Chevy Impala frequently turn on by accident, preventing owners from starting their vehicles.
Although there hasn't been a formal recall to address the issue, it seems common. This sedan's engine had problems with the intake manifold gasket failing and coolant leaks.
A severe issue was that the car would also shut off while moving. Additionally, battery drain-related problems were mentioned by several owners.
2. 2003 Chevy Impala
Owners of the 2003 Chevy Impalas could not switch on their vehicles due to electrical problems, such as the PassLock system activating without warning.
Even when the car was off, battery drain problems persisted. According to reports, people had to wait a minimum of ten minutes before they could restart their vehicle's PassLock and start driving.
You will also be in a tight place if you are going behind schedule and coming into this problem. Besides all that, the components and amenities of this vehicle were totally unreliable.
On occasion, the cruise control would fail, the coolant light would flash without any causality, and the dashboard lighting would occasionally not process.
The transmission design would occasionally slip as well, which is quite risky. Given their frequency, it was assumed that these problems would be included in General Motors' extensive recall.
3. 2004 Chevy Impala
The 2004 Chevy Impala frequently has problems with the ignition system and the speedometer behaving strangely, primarily because of the PassLock immobilizer system.
Electrical problems are also commonly found in this vehicle, such as the battery self-draining while the car was still in parking mode.
It is also worth mentioning that other than that, it would furthermore lose power for the headlights. These cheap repairs might cost a lot when combined.
You may reasonably anticipate that the 2004 Chevrolet Impala has largely resolved the problems with its forerunner.
However, sadly, that was not the case at all. The engine system and the transmission system had fewer complaints overall, but there were still many other issues.
4. 2006 Chevy Impala
The 2006 Chevrolet Impala garnered more than 980 complaints and was subject to two recalls, achieving yet another beware of the junker award.
The Chevy Impala introduced with a new troublesome model. It's not as awful as the other models mentioned here, but it's still better to stay away from.
Owners of Chevy Impalas are disappointed to see the disturbing transmission back.
Driving is not enjoyable when the transmission system slides, which causes whining noises as well as abrupt shifts.
Lastly, there is also a significant safety risk involved in this one. This model year isn't merely worth the frustration because rebuilding or replacing the transmission will cost you some dollars in repairs.
5. 2001 Chevy Impala
The 2001 Chevy Impala model year was said to be superior to the two preceding models, but it still does not make it a good model.
There were various issues found in it and complaints were made by disappointed owners.
Chevy Impala owners of 2001 models have voiced complaints about the engine cutting out while driving on the road.
There were electrical problems, such as the PassLock system not working, the engine system not turning on, as well as low and poor battery performance.
Other than that, accurate reading problems also existed in the 2001 Chevy Impala.
This is because the owners claimed that the fuel gauge occasionally malfunctioned and did not reflect correct values.
This model's lighting also had problems. It would become extremely dangerous and you would be fined if the turn signals stopped working.
What Are The Best Years For The Chevy Impala? Which Years To Buy
The Chevrolet Impala's recommended models have received the fewest complaints over the past 20 years.
You'll see that the models have secured their rightful positions in the market. The reliability of the Impala has also significantly increased before its termination.
So let's get started with the best models.
1. 2020 Chevy Impala
The 2020 Chevrolet Impala left the scene in a dazzling flare of brilliance. The 2020 model year of the Chevrolet Impala is known to take the lead.
It is a great alternative for anyone looking to purchase an automobile that loads a force because there have been no dependability concerns.
The V6 engine beneath the hood ensures that the sedan never seems out of power.
This vehicle offers a wonderful driving adventure for many car enthusiasts. Thanks to Chevrolet's precise tuning, you will always be in charge of the car.
Additionally, the 2020 Chevrolet Impala boasts many safety measures that might come in handy one bad day.
2. 2019 Chevy Impala
This one is said to have an astounding 305 horsepower which the V6 engine may produce beneath the hood.
The Chevy Impala saw few to no upgrades in the 2019 model year because manufacturing was scheduled to continue for two years following the news of its retirement.
Moreover, the 2019 Chevrolet Impala's cabin is known to be extremely incredible. It offers consumers an incredible experience because of its spacious interior space.
You will also be glad to hear that long drives would not put extra physical pressure on the body because of the soft chairs.
This vehicle is also known to use MyLink system technology. Besides that, it also offers many functions and is basic and straightforward.
3. 2018 Chevy Impala
If you are a customer that is searching for a reliable and well-equipped family automobile at a reasonable price, the 2018 Chevrolet Impala is a great option.
The MyLink infotainment system, which has an eight-inch touchscreen, smartphone connectivity as well as navigation, is known to be extremely user-friendly.
Other than that, this vehicle also has an excellent cabin as well as cargo space that your family will surely find relaxing.
It is comfort-oriented since it offers a quiet and comfortable ride, balanced handling as well as an optional 305 horsepower V6 engine system for powerful and straightforward acceleration.
That's not all, you must also know that the 2018 Chevy Impala has the best safety ratings, barely has been recalled as well as average reliability ratings.
4. 2016 Chevy Impala
Another great choice for shoppers on a budget who do not want to forgo important amenities is the 2016 Chevy Impala.
It is worth mentioning that you might face small issues with the engine system, but they are all easy to fix; all you need to focus on is how well you will maintain it and clean it or not.
Other than that, the touchscreen on this vehicle's device delays when used, which is another flaw.
However, apart from that, it boasts excellent performance, good fuel economy, and a ton of safety features.
A 2.5-litre I4 with 196 horsepower or a 3.6-litre V6 with 305 horsepower is the only engine offered for the Impala's 4 grades.
The 2016 Chevy Impala is a reliable vehicle that will provide you with worth for your money, despite having a mediocre reliability grade.
5. 2013 Chevy Impala
The 2013 Chevy Impala versions are among the best ninth-generation vehicles available.
This one is a relatively strong, dependable year for the Impala, with just one recall, mainly for a defective ignition switch, as opposed to the 2012 model's three recalls.
You will get the dependable functionality of the W-body chassis along with the execution of the cutting-edge LFX power plant.
These years also include Chevy's safety upgrades into the ninth-generation Chevy Impala.
This 2013 Chevy Impala is a thoroughly modern sedan, ready to face off with the Camrys, Sonatas, as well as Accords of the present.
Thanks to a significant increase in the number of common safety equipment, improved handling, and substantial styling along with a plethora of other technology enhancements.
But bear in mind that the cost of all of this is significantly higher.
How Reliable Is A Chevy Impala?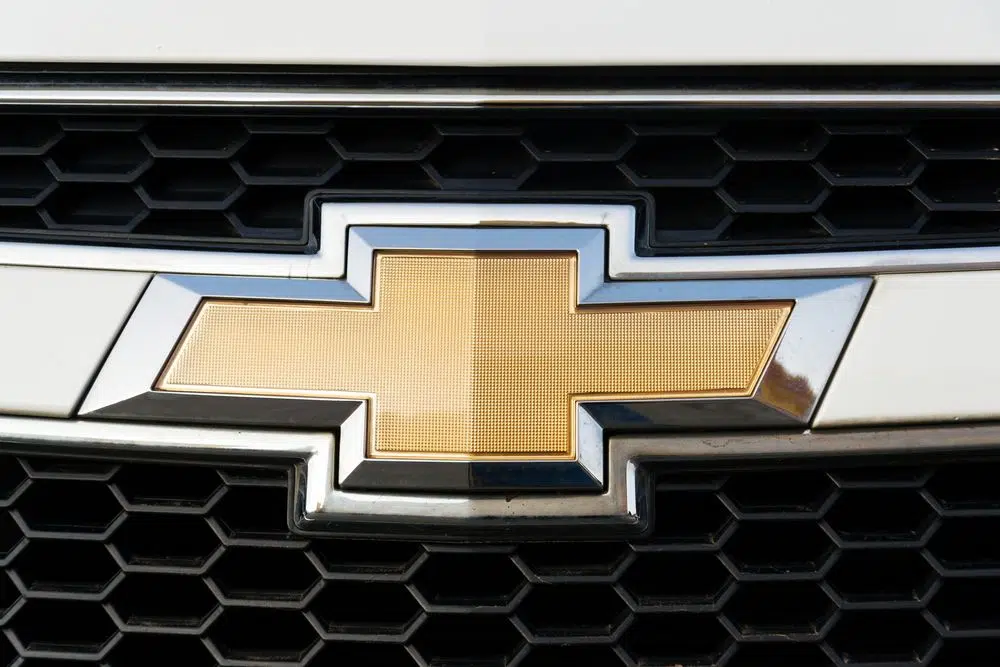 Chevrolet Impalas are extremely dependable vehicles. For example, a sedan with a J.D. Power dependability rating of 3.5 out of 5 is superior to the industry average.
The Chevrolet Impala ranks sixth among full-size sedans for reliability, receiving a RepairPal rating of 4.0 out of 5.
Given the high-reliability ratings for the Chevrolet Impala, I can confidently say it is a reliable car.
Remember that the maintenance a car receives determines how good it is.
Your Chevy Impala will be dependable and won't develop more problems than you can handle if you keep it up with maintenance.
How Long Do Chevy Impalas Last?
The Impala performs better in terms of dependability than any other Chevy car.
When it comes to performance as well as mileage, the Chevy Impala still outperforms other models of a similar size and has the best mileage, which is around 200,000 miles.
The only vehicle that competes with the Chevrolet Impala is the Chevrolet Tahoe, as it has a total mileage of around 330,000 miles, this is said to be greater than the Chevrolet Impala's 323,000 miles, or it can be nearly identical.
What To Do To Lengthen The Life Of Your Chevy Impala
To increase the lifespan of your Chevy Impala, to keep it safe and efficient, it will be best for you to remember to:
Observe all usage and maintenance guidelines for your car in the owner's manual.
Don't overload or overdrive your vehicle to the point that it is damaged. As a result, there will be more wear, which will shorten lifespan.
Keep your car's stock configuration; alterations will limit its lifespan and eventually increase wear.
Make sure to replace the components in the early stages of malfunctioning because the later you do, the more problems will build for you while driving.
Ensure the vehicle is always being checked before and after driving.
With the help of these important tips, I'm sure you will be able to lengthen your vehicle's lifespan. Just make sure you are doing these things regularly.
Things That Shorten The Lifespan Of Your Chevy Impala
Now I will be mentioning things that can change how your Chevy Impala runs and even shorten its life.
Inadequate and brutal driving habits.
Not providing regular maintenance.
Engine friction is poor.
Overusing the vehicle.
Various problematic components that are not being taken care of.
Take a look into these things and see if there is anything that you are doing wrong as well and if so, please make sure to make a change so your vehicle can survive much longer.
3 Most Chevy Impala Common Problems You Should Know
I'll go through some of the most frequent problems with your Chevy Impala in this article.
Please make sure to remember that these problems will only arise if you neglect to maintain your vehicle, so if you do not want that, then make sure you take care of these issues.
1. Ignition Issues And Keys Getting Stuck
The ignition switch problem that has been the topic of numerous recalls affects all prior eras of the Chevy Impala.
To prevent the key from getting stuck in the ignition lock, the key lock's transmission shifter may malfunction, or the wiring might break.
The owners who brought up the issue claimed that there were irregularities in the procedure of several interior components.
The temperature and speedometer gauges would frequently stop working, and the cluster gauges were slow.
2. Oil And Coolant Leakage
Oil and coolant might leak from the intake manifold gasket if it is broken or worn out, both externally and internally.
Some problems included excessive oil consumption, inconsistent performance, and early gasket breakage.
The cost to replace the intake manifold gasket ranges from $429 up to $508, including labor work.
3. Engine Stalling
Loss of power could arise from an engine stall due to a fuel pump letdown that doesn't restart. Recent iterations of the Chevy Impala have this problem more frequently.
The issue can be resolved by purchasing a new fuel pump, which could cost between $873 and $928.
Frequently Asked Questions
Q1: Is Chevy Impala A Good Car?
Yes, the Chevy Impala is a good car, and you can certainly consider buying it. This sedan has many cool features that make it stand out more than other Chevrolet models.
Plus, it has one of the best reliability scores, so you should consider purchasing the best model year.
Q2: Do Chevy Impalas Hold Their Value?
The five-year resale value of a Chevrolet Impala is $22,728 after a depreciation of 27 percent. Additionally, it counts on a $31,323 initial selling price when it is a new vehicle.
The results, however, must be understood to be for well-maintained cars that travel 12,000 miles a year on average.
Q3: How Many Chevy Impalas Have Been Sold?
Over the years, not a lot of Chevy Impala has been sold compared to other sedans like this one.
However, in 2016, around 15,194 were sold between January through May. As for 2019, around 9063 models were sold from January through May.
Q4: Which Chevy Impala Engine Is The Most Reliable?
One of the most reliable engines General Motors has ever produced is the 3.9L engine or 3900 as it is more popularly known.
This is the engine system that the Chevy Impala uses, which is the most recent iteration of the GM 3800 engine, which is also renowned for being almost indestructible.
Q5: Is Chevy Impala Expensive To Maintain?
In the first 10 years of ownership, a Chevrolet Impala will require roughly $6,524 in maintenance and repairs.
Concerning popular sedan models, this is $560-580 above the industry average. Additionally, 19.26 percent of the time, a Chevrolet Impala may need a significant repair.
Conclusion
Everything there is to learn about the best and worst years for Chevy Impala has been covered here for your convenience.
After learning everything about the Chevy Impala, I'm sure you will surely be prepared to purchase the right one.
However, you should know that before you make a conclusive selection; consider the advantages and disadvantages of the Chevy Impala.
That's not all; make sure not to overlook the worst years, and it will also be best for you to do additional research on your own because it will surely help you in decision-making.
References:
https://altdriver.com/gearhead/chevy-impala-discontinued/
https://www.volocars.com/auto-sales/news/history-of-chevy-impala