Designed to be a simple and cheap car as requested by Adolf Hitler himself, the Volkswagen Beetle, also known as the Volkswagen Type 1, is a very old lineup that saw production begin in 1938 and end till the product's discontinuation in 2019.
With such a huge production period, it is safe to say that there have been several models of the Volkswagen Beetle, and while all of them may be good in their own right, there are some that you should avoid at all costs, which is why I will be listing the best and worst years for Volkswagen Beetle so that you can get the right one for yourself.
While it would be impossible to cover all of the models, here are the some of them:
Worst Years for Volkswagen Beetle:
2000
2004
2006
2003
2001
Best Years for Volkswagen Beetle:
2019
2018
2016
2011
2010
I will be going over all these years to show what makes each of them so special and what places them among the best of the lineup and the worst.
What Are The Worst Years For The Volkswagen Beetle? Which Years To Avoid
Among the many models of the Volkswagen Beetle, the ones released in the following years have been said to be the most problematic, which is why you should do your best to stay clear of them.
1. 2000 Volkswagen Beetle
Among the various models of the Volkswagen Beetle released in the past 2 decades, the one released in the year 2000 is the most problematic, receiving the highest number of complaints from owners and the NHTSA and a total of 9 different recalls, making it a fitting year to be on the top of the list when it comes to the worst years for the Volkswagen Beetle.
This year brought issues in all parts of the Volkswagen Beetle; the brakes, electrical system, interior, and windows all suffered from various problems, but none suffered more than the engine and the airbags, which received the most criticism.
The engine was prone to excessive oil consumption and always had the check engine light on. It also had a habit of dying.
The Airbag light was always on, and sometimes the airbag would not even deploy in the event of a crash.
2. 2004 Volkswagen Beetle
The 2004 Volkswagen Beetle was infamous for the major problem it had with its transmission, which is the main reason why it takes second place on this list.
The transmission was abysmal, constantly slipping and eventually failing altogether, receiving major complaints from owners and the NHTSA.
Lastly, the rest of the vehicle did not fare as well either, as the model received 8 recalls and a good amount of complaints about its electrical systems and the window regulators, which did not work.
3. 2006 Volkswagen Beetle
This one was also quite a painful as 2006 VW Beetle model also had a lot of trumpeting issues regarding the interior and the transmission, along with 4 additional recalls which talked about issues in the underhood fuel supply line and brake light switches malfunctioning.
Everything about the interior was broken; the headliner was falling, door panels were defective, and the dashboard would melt. Transmission-wise, shifting was entirely a pain with out-of-gear lurches and more.
4. 2003 Volkswagen Beetle
Just like the major issues affecting the 2004 model, the 2003 Volkswagen Beetle also had a good amount of transmission issues along with electrical problems and various NHTSA complaints.
Transmission slipping was common, and the car would easily go into limp mode. Other times it would require hard shifts.
A wide range of electrical issues led to power window failure, turn signal failure, and starting issues. In all regards, the model was just an annoyance.
5. 2001 Volkswagen Beetle
Taking the last place on this list is the 2001 Volkswagen Beetle, a model that suffered from 11 different recalls and various problems related to the engine and the electrical systems.
Issues like the brake switch malfunction were all too common, while child restraint anchorages were not up to the requirements.
Faulty wiring harnesses and computer problems lead to a myriad of electrical issues while the engine suffered from a loss of power, leading to the car shaking when starting and the engine dying when being driven.
What Are The Best Years For The Volkswagen Beetle? Which Years To Buy
While not every model can be a major success, it is obvious that the following models of the Volkswagen Beetle were, and if you get the chance, you should get one of these models.
1. 2019 Volkswagen Beetle
The last model of the Volkswagen Beetle will be remembered in history as a fitting end to the legacy of the lineup, having a distinct, retro look design that is charming and perfectly encapsulates the quirky design of previous additions of the Volkswagen Beetle.
Take the iconic design and combine it with modern technology and great performance, and you have what is likely to be the best year for the Volkswagen Beetle.
As was the case for the Volkswagen Beetle, it has never excelled in any criterion. It offers a balanced experience that does not blow you away but is enjoyable to drive and provides a solid yet predictable experience.
If you have been driving an older model of the Volkswagen Beetle, then you should feel right at home as the 2019 Volkswagen Beetle is a great model to end the lineup on.
2. 2018 Volkswagen Beetle
Coming with the same retro design fans all know and love and a stylish interior to cap it off, the 2018 Volkswagen Beetle is another great addition to the beloved lineup, with impressive handling and a long, bumper-to-bumper warranty.
With 4 different trims to choose from, one of which is the special edition Coast trim, the 2018 Volkswagen Beetle has a 2 L 4-cylinder engine as standard and has received stellar remarks from owners all around.
3. 2016 Volkswagen Beetle
2016 was a remarkable year for the Volkswagen Beetle as the car was not only available to purchase in 12 different trims but also suffered from fewer to no issues.
Displaying the good handling and acceleration that the Volkswagen Beetle is known for, the 2016 model came equipped with the series' famous design and availability in both hatchback and convertible body types and featured an updated media system equipped with features like Android Auto and Apple CarPlay.
4. 2011 Volkswagen Beetle
Volkswagen decided to reinvent the wheel when it came to the Volkswagen Beetle back in 2011, putting out a bigger and more efficient model that proved to be the better car.
The 2011 Volkswagen Beetle, compared to other retro cars, was immediately more stylish and, in addition to that, had the top-of-the-line safety features and fuel economy of that time.
It is, by all means, one of the best modern editions of the Volkswagen Beetle and one that deserves to be in 4th place on this list.
5. 2010 Volkswagen Beetle
The final model on this list is the 2010 Volkswagen Beetle and for a good reason. While the car itself boasts the same retro appeal as the other models, this one could be seen as a bit short on substance, which is why it takes the bottom of this list, but that does not mean that it is a bad model.
Excellent safety features, great handling, and a smooth-feeling ride are enough for people to be openly passionate about the 2010 Volkswagen Beetle and enough to secure a position on this list.
How Reliable Is A Volkswagen Beetle?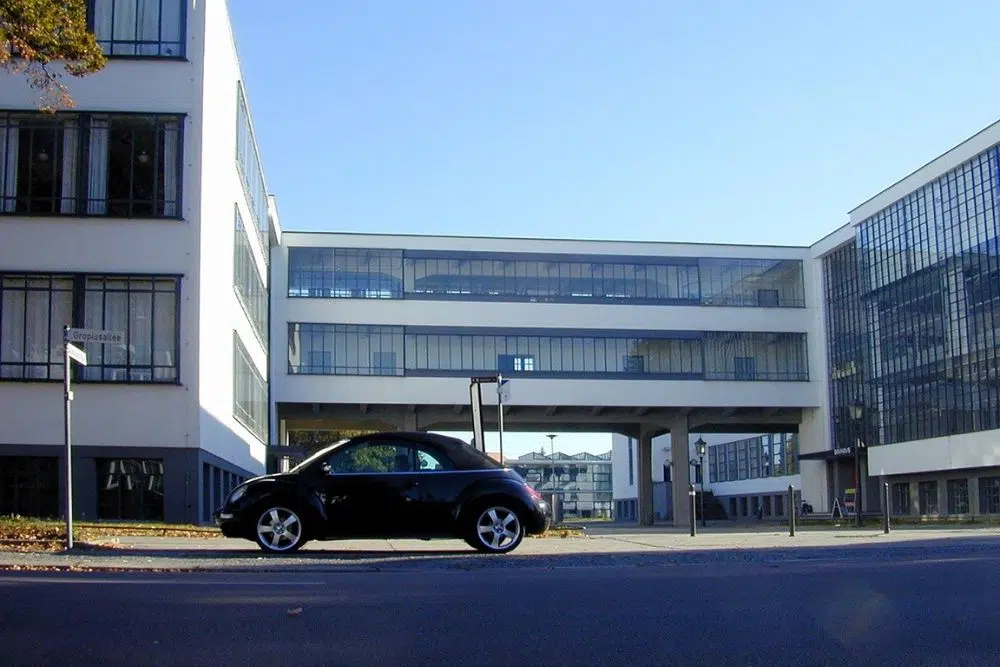 Among the various compact cars, you can find on the market, the Volkswagen Beetle is nowhere near the top of the list regarding reliability, but it remains a reliable car that one can use for all their daily needs.
Though it can use a bit more tune-up as it does not fare well as other cars do, it is still a very reliable choice for most people looking for a capable compact car with very few problems and issues.
How Long Do Volkswagen Beetles Last?
If you are looking for a long-lasting car, you might want to check out something else, as the Volkswagen Beetle can only provide about 13 years' worth of mileage; around 200,000 miles if you give it minimal care.
With exceptional care, you could bump it up to 250,000 miles, but that is still on the lower side when it comes to compact cars, which is why it is safe to say that the Volkswagen Beetle does not last long.
What To Do To Lengthen The Life Of Your Volkswagen Beetle
Since you already have such a short lifespan to deal with, you should try to do whatever you can to ensure your Volkswagen Beetle lasts as long as possible.
Here are a few habits that you can develop that can significantly lengthen the life of your Volkswagen Beetle:
Regular fluid changing.
Maintain the car's battery.
Replace spark plugs and leads regularly.
Frequent component inspections (tires, alternator, fuel pumps).
Regular cleaning.
Drive carefully and regularly.
By following these, you should see a substantial increase in the health and drive quality of your Volkswagen Beetle, which corresponds to a longer lifespan.
Things That Shorten The Lifespan Of Your Volkswagen Beetle
Despite all the things one can do to make sure their car runs without any problems, there are certain actions that people do daily that can negatively affect the health of their cars to the point that they may be actively reducing their lifespan.
Here are a few such activities that you avoid:
Using cheap fuel.
Replacing components with cheap parts.
Keeping your car stationary for too long.
Improper shifting.
Not regularly cleaning or conducting maintenance.
Braking hard and for longer intervals.
If you do any of these things, you should start to cut down and remove them from your driving life as they can reduce the life of your Volkswagen Beetle.
3 Most Volkswagen Beetle Common Problems You Should Know
The Volkswagen Beetle has had a long run and, over the years, has released many models, many of which did not have many issues and others that were filled with them.
Here are a few common issues you may encounter if you get yourself a Volkswagen Beetle.
1. Transmission Failure
Mostly found in the 2004 model, the Tiptronic transmission was said to be a defective component that could cause delayed shifting, hard jerking, and, eventually, fail at any given moment.
Most owners of the Volkswagen Beetle that suffered from this issue saw it occurring at around 90,000 miles.
This problem resulted in the immediate replacement of the transmission, which, as you can imagine, is no cheap thing to ask of.
The typical cost of a new transmission ranged close to $5,500, earning this particular model of the Volkswagen Beetle a very bad reputation among car enthusiasts and fans alike.
2. Engine Failure
Issues in the engine are no rare thing to deal with, but you would think that they would come late into the car's life.
Instead, you have the Volkswagen Beetle, which can suffer from engine failure as little as 69.5 thousand miles which is not even half the expected life of the car.
Most of the time, the issue would occur due to timing chain failure, and the result would be that the car owners would have to pay upwards of $17,000 to get a replacement engine, which would be the case despite regular maintenance and care.
3. Malfunctioning Brake Light Switches
Braking is a very common thing to do when driving a car, and you expect others to do it in a controlled manner.
But it cannot be easy to judge whether a car is braking unless it is right in front of you, which is why brake lights exist to help notify people behind you that you are braking.
Due to improper installation, the brake light switch, which is responsible for activating these lights, upon hitting the brakes, was rendered inoperable or would sometimes remain on.
This difficult issue could easily lead to confusion and accidents, leading to a massive recall.
Frequently Asked Questions
Q1: Is Volkswagen Beetle A Good Car?
Showing a good amount of reliability, few issues when compared to other compact cars, and a decent at best lifespan, the Volkswagen Beetle is a pretty good car, and your experience will depend heavily on whether or not you can get yourself a good model in the lineup or not.
This should not be that difficult now that you know all the good models of the Volkswagen Beetle and the ones you should avoid.
Q2: Do Volkswagen Beetles Hold Their Value?
Value is something a lot of people care about when purchasing cars, and if you are one of those people, then it will be unfortunate for you to hear that the Volkswagen Beetle is not the best when it comes to holding its value.
It comes with a depreciation rate of 41% in the first 3 years alone which is a huge drop off in such a small amount of time.
Q3: How Many Volkswagen Beetles Have Been Sold?
Being a very old and long-running lineup of cars, the Volkswagen Beetle, in its 81 years of production, saw more than 21.5 million units produced just for civilian use only.
Through various reports, it can be determined that the Volkswagen Beetle has sold well over 23 million units around the world, and had it not been discontinued in the year 2019, it is almost certain that it would have easily sold many more.
Q4: Which Volkswagen Beetle Engine Is The Most Reliable?
If you are looking for a reliable car, then you will most certainly want a reliable engine as well, and when it comes to the Volkswagen Beetle, no engine was more reliable than the 1.8 T turbocharged 4-cylinder engine.
Due to its longevity and overall reliability, it's considered to be a very capable engine that showed a lot of tenability as well. Overall, it was the most obvious pick in the entire lineup.
Q5: Is Volkswagen Beetle Expensive To Maintain?
Compared to its many competitors, the Volkswagen Beetle was much more expensive to maintain and repair than the other compact cars that it was compared against, being $86 more expensive on average for the annual repairs.
While most cars would cost $526 on average, the Volkswagen Beetle costs around $612 per year, which is quite a bit more expensive than other cars, assuming no major issues arise.
Conclusion
Despite what you would think about the Germans at the time, they were able to create a timeless car that would be produced and sold for over 80 years. It was truly sad to see this loved lineup get discontinued in 2019.
I hope with the help of my article, you should be able to see the best and worst years for Volkswagen Beetle and get your hands on the best model money can buy while easily staying away from any of the models known for having major flaws.
References:
https://www.cashcarsbuyer.com/vw-beetle-problems/
https://dunebuggywarehouse.com/pages/10-tips-for-buying-a-vintage-vw-beetle