For the longest time, Toyota has been manufacturing vehicles that are attractive to several consumers simply because of their reliability, performance, and so much more.
Since they make great cars, they came out with the Toyota Highlander, which was extremely popular, sold many units, and even got a very high safety rating.
However, there were a few blemishes that had to be worked out.
Therefore you need to know the issues that started showing up in the car along with what made the car so great that it was met with great enthusiasm so you can make a choice by going through best and worst years for Toyota Highlander so you do not end up regretting.
Worst Years for Toyota Highlander:
2003
2005
2008
2014
2015
Best Years for Toyota Highlander:
2001
2017
2018
2019
2020
Now I shall be going through all models you should stay away from, along with why they are said to be the worst models created for the car at hand.
What Are The Worst Years For The Toyota Highlander? Which Years To Avoid
I will go through all issues reported by the customers of this car in great detail so that you know exactly what to expect if you have either of these models.
And if you don't own any of them, I'll give you clear and concrete reasons why you should stay as far away as you can from them.
Let's get started.
1. 2003 Toyota Highlander
The 2003 model of the Toyota Highlander has been considered the worst model since it had many engine-related problems that gave customers a run for their money.
Usually, what tends to happen is that the coolant would start leaking at around 125,000 miles, then the engine block bolts would drop, and even more than that, the engine threads would be stripped off.
This made many mechanics avoid such an issue since it was complicated and time-consuming to solve.
Since it's related to the car's engine, it can be as expensive as $15,000 if a mechanic agrees to work on the engine.
The only way that people found the solution was to simply get the engine replaced. Though it still would have been costly either way, it did not give them the headache they had before.
2. 2005 Toyota Highlander
The 2005 Toyota Highlander year model also had a fair share of its problems to deal with.
It also came with an engine problem, where it failed to start at certain times, along with the bolts falling off and the coolant leaking.
So, of course, to solve this issue, customers had to replace the engine of their cars to get back to a working position.
Furthermore, the engine being a little faulty consumed more engine oil than an average car would expect to pay a little extra for the oil if you won this car.
Keeping all of these problems in mind, it turned out to be a little expensive, so the cost of owning this vehicle was pretty high.
3. 2008 Toyota Highlander
This 2008 Toyota Highlander model had received around 300 complaints and around 13 reclass for many problems.
The reasons for these complaints and recalls varied from incorrect labels to melting window switches to the airbags being at fault, the heater catching fire, the exhaust tip falling, etc.
Sometimes even the steering shaft had to be replaced as well.
Sometimes the airbag didn't work, and sometimes the check light just appeared out of nowhere.
The heater would catch fire and not work properly, proving to be a huge issue. The seat belts were faulty and had to be recalled.
It proved to be a very unsafe vehicle; however, it was recalled multiple times, and most of its issues were solved or taken care of. It is still preferred that you stay away from this car model.
4. 2014 Toyota Highlander
The 2014 Toyota Highlander model had very few issues in the first two years but after that this model saw the most owners and NHTSA complaints.
With the engine receiving the maximum complaints and the seatbelts and airbag system receiving 555 complaints from the National Highway Traffic Safety Administration.
Other than that, unnecessary oil consumption, loud engine noises, the check engine light turning on, the vehicle surging, the vehicle not starting, rapid power loss, and the vehicle's accelerator becoming stuck have all been reported by owners as engine issues.
In addition, the entire rehabilitation cost to address the high oil consumption is roughly $4,570, and it happens at approximately 100,000 miles.
According to the NHTSA, the most common complaints concerning seat belts and airbags are the front side airbags, side and window airbags, back side seat belts, and buckle assembly.
It's worth noting that these problems have resulted in 48 collisions, one fire, 40 injuries, and one death across a distance of 16,000 miles.
5. 2015 Toyota Highlander
The 2015 Toyota Highlander model of the car received the most complaints. The biggest complaint was with the front seats.
Users had to shift their weight often to avoid back and shoulder pain. Any additions added to the car, such as cushions, would not help users.
Sometimes the car had weird noises. When it reached around 25 mph, it was later discovered that the noise came from an oversized mirror design.
The screen was often annoying to many consumers since it used to freeze up often, and it would return to its default setting, which proved to be very problematic as users had their settings applied, and then they will have to reapply.
What Are The Best Years For The Toyota Highlander? Which Years To Buy
Now that you have gone through the worst models, it's only fair for us to go through all the best models you should keep an eye out for.
As I have mentioned five models before, we will be going through each one by one in great detail.
1. 2001 Toyota Highlander
This 2001 Toyota Highlander model was the first generation of the SUV though it focused on being on the road more than just off-road.
A 2.4L I4 engine in the Highlander developed 155 horsepower and 163 lb-ft of torque. At its top speed, the car could tow 3,000 pounds, which made it strong and a great and comfortable drive.
The car was given an excellent rating for safety, with the only complaint with a sun visor that could be easily dealt with.
There were no expensive problems with the car.
It even came with a four-speed transmission called 'snow mode', making it a good drive in the snow, despite its focus, on on-road capabilities. It proved to be popular among several people.
This car even offered consumers a front-wheel drive and an all-wheel-drive option, giving them more power and off-road features.
2. 2017 Toyota Highlander
This 2017 Toyota Highlander model, in particular, received the highest rating in safety.
It does not mean that the ones that came after this was not safe. It just means that this model, in particular, was exceptional regarding safety features.
Moreover, it was reliable and gave users peace of mind. This one also came with two options: an all-wheel-drive car or a front-wheel-drive option.
2017 Highlander had a higher crash rating, and Toyota had installed a direct fuel injection system.
It did not compromise on its power or towing capabilities and has been considered a good model. It received several positive ratings and has been a great pick for many.
3. 2018 Toyota Highlander
The 2018 Toyota Highlander sold over 220,000 highlanders, making it the most popular vehicle among Toyota's already huge roaster.
It had a V6 engine that was great for storing cargo and transporting people.
The vehicle came with great power and an efficient engine. As previous models did, it offered an all-wheel drive and a front-wheel drive.
Another very good factor that the car had was that it was mainly considered an extremely safe vehicle. It had several safety features that many consumers greatly appreciated.
It also proved to be a very comfortable drive with a six-speed transmission system, and it had a direct fuel injection system installed within it.
Lastly, this one even had a very high safety crash rating as compared to the previous models, and it made an ideal pick for when you were looking for an all-rounder vehicle.
4. 2019 Toyota Highlander
This 2019 model of the Toyota Highlander scored pretty well and had many good features attached to it. It made slight improvements on the previous models and was a great pick.
Furthermore, it has good cabin space and was a comfortable drive for the driver and the passengers in the back seat.
The car also had a very high safety rating keeping the passengers and drivers safe and protected within the car.
The 2019 Toyota Highlander also scored well in crash safety ratings and made out to be one of the safest models of the car compared to its previous models.
It had a powerful engine like before that was great for towing and on-road and off-road driving, making it a good overall package for customers.
5. 2020 Toyota Highlander
Coming over to the 2020 Toyota Highlander, It is great at handling and riding, and the platform was greatly improved compared to the previous models.
It came with many modern improvements, such as software upgrades for android auto and apple car play.
Moreover, it offers an eight-speed transmission and a 3.5Litre V6 engine. Again, like all models before, it offers an all-wheel-drive option and a front-wheel-drive option.
The expensive options of this vehicle are considered the best picks.
However, it is to note that since this has a modern-looking design and features that are considered up to date in terms of technology, this car would come with a price tag more than the previous models.
How Reliable Is A Toyota Highlander?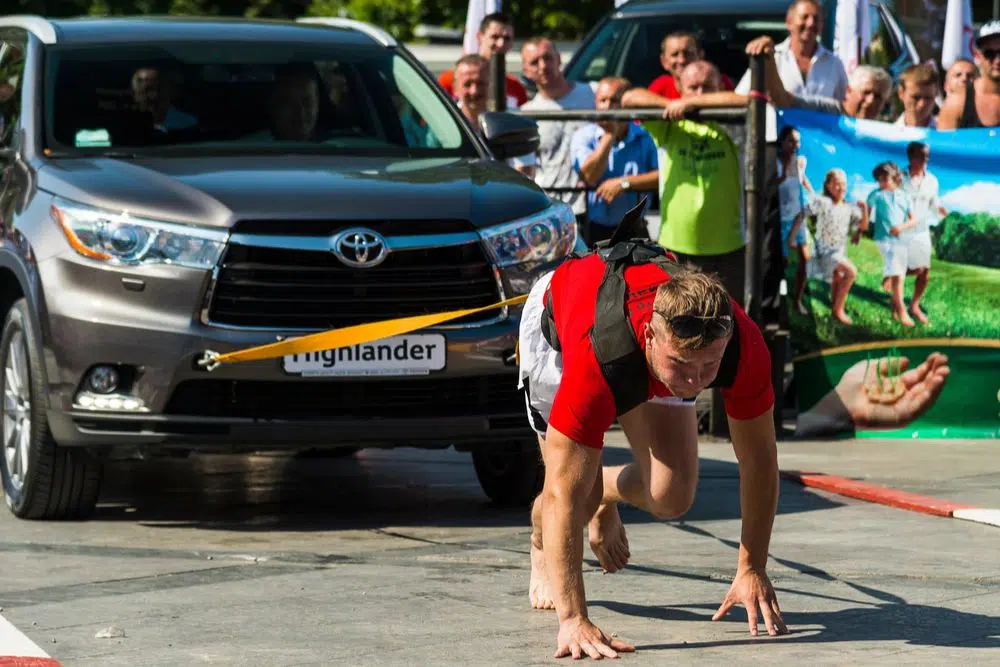 The Toyota Highlander has a 4.0 out of 5.0 reliability rating, ranking seventh out of 26 midsize SUVs.
It has cheaper ownership expenses than the compared models of similar capabilities due to the $489 average yearly repair cost.
The frequency of repairs is, of course, average compared to every competitor in this vehicle category.
How Long Do Toyota Highlanders Last?
With the capacity to run up to 300,000 miles after you drive it off the lot, the Toyota Highlander is one of the most durable midsize SUVs available.
Added the fact Toyota has created it means that it is a vehicle that will most likely last a lifetime, considering that the company makes continual upgrades and use high-quality components.
What To Do To Lengthen The Life Of Your Toyota Highlander
One may do many things to extend their Toyota Highlander's life.
You can do that in the methods I've listed below, so read them all attentively, make an effort to put them into practice regularly, and stay consistent with them as it is a question about your hard-earned money.
Drive the car peacefully and calmly, do not opt for rash driving.
Maintain the vehicle regularly.
Get the oil changed on the vehicle as per due time, and do not be late.
Change the brake fluids often after its time and keep an eye out for the coolant situation.
Keep the air filters and oil filters in check.
These were some tips that I hope will help you in the long run.
Let's move to the next part now.
Things That Shorten The Lifespan Of Your Toyota Highlander
Please do not miss out on maintaining your car and keep going to the mechanic for regular checkups for any issues.
If you miss out on these and an issue arises, it would be detrimental to your car's life.
Below, I'll be going through ways that you can end up shortening the life of your car.
Missing out on inspecting the air and oil filters regularly.
Not changing the tires after they have been used and worn out.
Driving the car despite having a clogged filter or an engine problem.
Not getting the transmission checked at around 100,00 miles of driving.
These are some things you need to keep an eye out for. If you don't, your car could suffer from several consequences.
3 Most Toyota Highlander Common Problems You Should Know
Now I shall be going through some of the most common problems in detail that the Toyota Highlander has experienced in its time.
1. Engine Failure
One of the more serious problems with Toyota Highlanders is often engine failure.
Engine failure can be caused by various factors, but such failures are likely connected to the engine bolts being stripped and contributing to overheating concerns.
Engine failure tends to occur around 120k miles, while it can occasionally occur significantly earlier.
Many Highlanders will go above 120k miles without any difficulties, but they might have issues afterward. The issue is very random and depends on several factors.
2. Faulty Oxygen Sensor And Gasket
The faulty oxygen sensor made the engine misfire often, which was then later solved by replacing or fixing the sensor based on the issue that it had.
A closer look at the gasket problem revealed that the head bolts frequently pull the engine block's threads out, which finally results in a ruptured head gasket.
3. Excessive Oil Usage
Though it's an issue that can happen to pretty much many cars as they move into years of constant usage, the reason could be anything from leakage to just the car being old.
This issue was common in the 2002 model of the Toyota Highlander.
This only made people spend a little extra on engine oil than average, which was sometimes problematic as it increased the cost of having the car.
Frequently Asked Questions
Q1: Is Toyota Highlander A Good Car?
Yes, Toyota Highlander is a great SUV that offers a great solid experience driving with a powerful engine that can help move cargo along with passengers. It also has great handling and a smooth ride.
Q2: Do Toyota Highlanders Hold Their Value?
KBB data indicates that Highlander keeps 60.2 percent of its value 36 months after purchase. It retains 46.3% of its value after 60 months.
Therefore Toyota generally is the highest when it comes to them retaining the value of the car.
Q3: How Many Toyota Highlanders Have Been Sold?
Since it has been a very popular car, it has sold around an average number of 200,00 yearly, from 2017 to 2020. The numbers keep getting higher as it's a car made by a reliable manufacturer.
Q4: Which Toyota Highlander Engine Is The Most Reliable?
The cutting-edge 3.5-liter V6 engine in the Toyota Highlander is the most reliable that packs a powerful punch and is largely responsible for the vehicle's performance. It has a maximum output of 295 horsepower.
Q5: Is Toyota Highlander Expensive To Maintain?
The car is not expensive at all to maintain, with an average cost of around $500 yearly. Though the figure can change based on the severity of the issue, this is the general cost of having the vehicle.
Conclusion
Now that you have gone through the article, I believe that you must be well educated and aware of the best and worst years for Toyota Highlander, and would be able to make a well-informed and good choice when it comes to buying one.
I did the best I could to give you every piece of information that I could find to make you capable enough to differentiate between a good model and a bad model.
I wish you the best of luck; I hope you make a good investment that is reliable and dependable for you.
Reference:
https://www.motorbiscuit.com/3-best-years-toyota-highlander/