If buying a car battery wasn't complicated enough, there is the question of where's the best place to buy a car battery? Do you order online? Or visit the local automotive aftermarket parts store? Or maybe a chain retailer?
With all these available options, confusion is inevitable just like it was with me. Hence, I put together all my research in one spot to help you find the right one for you.
Many stores and even supermarkets carry car batteries but not all are to be trusted, with an essential component for your car. Here are the top 10 firms who sell car batteries across the US:
Walmart
Advance Auto Parts
Pep Boys
Sam's Club
Napa Auto Parts
Costco
Auto Zone
Batteries Plus
Amazon
eBay Motors
While this article deals with the nationwide chains, there may also be better auto parts stores specific to the community.
Purchasing from these stores is a matter of trust and loyalty if you have known them for long.
However, if you have zeroed in on one particular car battery, you might also want to consider dealerships but have to warn you that they are the most expensive option.
Where To Buy A Car Battery (You Can Choose The Top 10 Places Below!)
1. Walmart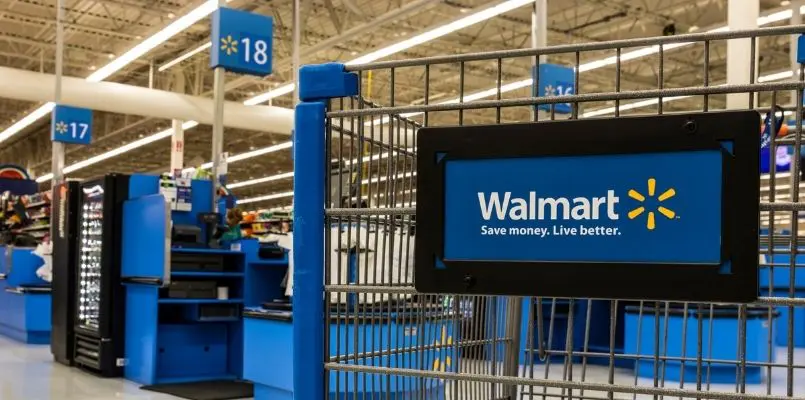 The first I have on the list is Walmart, an American multinational corporation with stores all over the globe.
However, the most number of stores is in the US and most likely you are sure to find a store closer to where you live.
Though it is famous for its grocery, household, and other things related to your home, you can get just about anything there including car batteries.
Walmart stocks top brands batteries as well as its in-house brand, the EverStart car batteries.
Johnson Controls, the same firm that manufactures batteries for top brands such as Optima, DieHard, etc makes batteries for Walmart too.
They have a competitive warranty too with Maxx at 3 years, Plus at 2 years and Value at 1 Year.
Walmart offers its batteries both online and instore. You also have the option of shopping online and have it delivered to your store.
If you have access to the store you might want to make your battery purchase there.
The prices there are quite low when compared with other similar stores like Sam's Club and Sears. You might want to pick a location with an attached Auto Care Center.
That way you can have a technician install your car battery for free. They also test your existing batteries and recharge if needed.
If you are shopping in-store the employees can help you choose the right battery which might not be the case online but not with Walmart.
Walmart has its own online Battery Finder that helps you choose the battery suitable for your car.
Pros
Inexpensive yet quality batteries
Free install through the auto care center
Online battery finder
Cons
Not all stores have auto care centers
EverStart batteries are mostly a hit or miss
No charging system test
2. Advance Auto Parts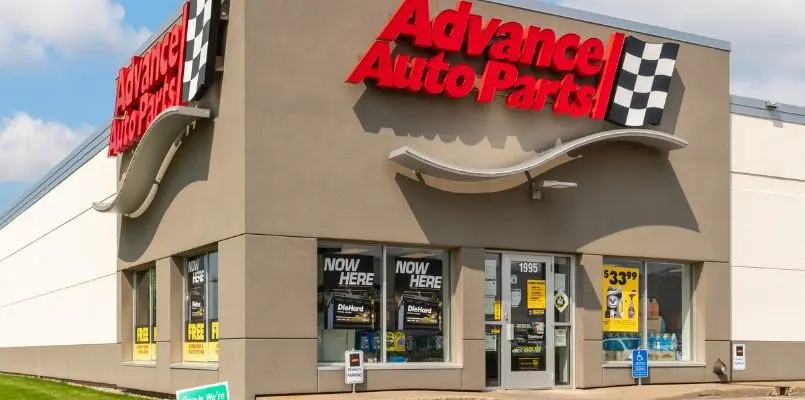 Advance Auto Parts is a large chain of automotive aftermarket parts in the US. As of 2020, it has close to 5000 branches in the country and Canada.
It is considered to be the best place to shop for all kinds of auto parts by mechanics and car owners. And they also include car batteries among their services.
The aftermarket auto parts store has quite a large variety of car batteries in all models and different price ranges.
So you should be able to find a model that suits your vehicle easily and within your budget too.
They offer a competitive warranty for their batteries starting at 2 or 3 years and vary depending on the brand and the model.
Advance Auto Parts has an online presence through their store which is how I prefer to buy and suggest for you too. The reason is that they always have a discount going on online.
Even new customers have a 20% off with their first purchase. Existing customers can save up to 30% when you shop online at Advance Auto Parts contingent on the current promotions.
Make sure to pick it up at the store and not have them ship it to your home.
If it's the former, you can head to the store as early as 15 minutes after the order with the order number. You can pick your new battery and the employees can install it for you.
And finally is the core charge which amounts to $18-$25.
When replacing the old battery, ensure that you return it to the store and get the core charge refunded back to you. This applies even if you change the battery yourself.
Pros
Comparatively low prices online
Free install
Free battery and system check
Core Charge
Cons
Offline prices are still the same and expensive
3. Pep Boys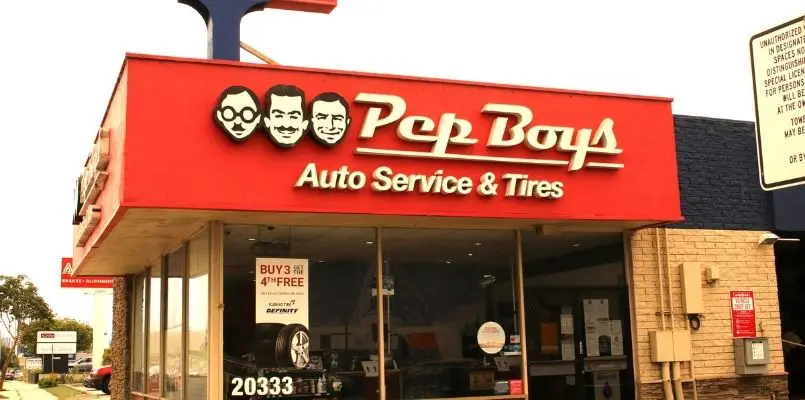 Pep Boys is one of the earliest aftermarket auto parts stores headquartered in Philadelphia, the United States hence the name, founders of the automotive aftermarket.
They have over 930 stores in the countries and over 8300 service bays in these locations.
They are famous among the mechanics and DIYers equally for their wide variety of products and car batteries.
From Optima to champion batteries they have a vast range in all budgets to cater to everyone.
One thing I like about Pep Boys is their willingness to help amateurs and DIYers with the various processes involving their vehicles.
Apart from car batteries they also do routine maintenance, inspections, tire care, etc.
Pep Boys have an online presence through their website from where you can purchase car batteries, though a very limited selection.
But, their in-store options are many and caters to a broad range of customers from all walks of life.
Pros
One of the best in-store services out there
Better selection in-store
Cons
Battery installation is free for the first 30 minutes and then accrue charges
Expensive when compared to other retailers
Not many selections online
4. Sam's Club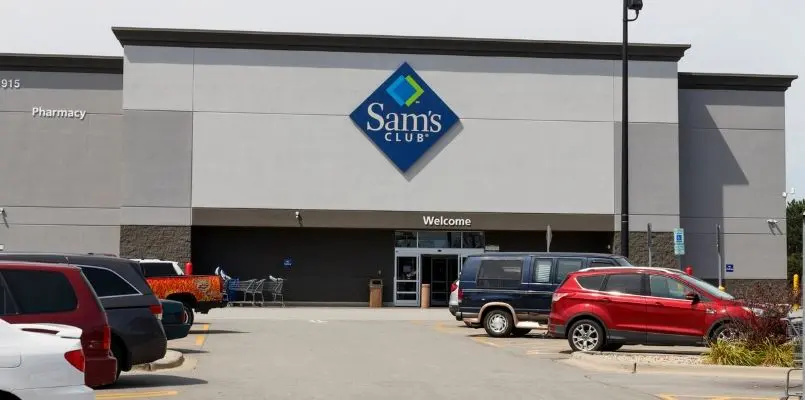 Founded by the Walton family, Sam's Club is a membership-only retail warehouse not much different than its parent company, Walmart.
And as such, you can find cheap batteries and even cheaper deals than Walmart.
But it differs from Walmart in the options available. It has a huge variety of options available and at reasonable rates than its rivals.
The warranty offered for the batteries is also nothing short when compared to its competitors.
Sam's Club prides itself on offering its customers a shopping experience. So, when waiting for your battery installation to complete you can do some shopping or even grab a meal instore.
It requires you to be a member to shop in the store which you can do online.
Non-members can purchase in the warehouse but will have to pay a service charge. The best part of the membership is that you get the first dibs on the various promotions and deals.
Pros
A core charge refund for batteries purchased at Sam's Club
Battery check possible
Free battery installation
5. NAPA Auto Parts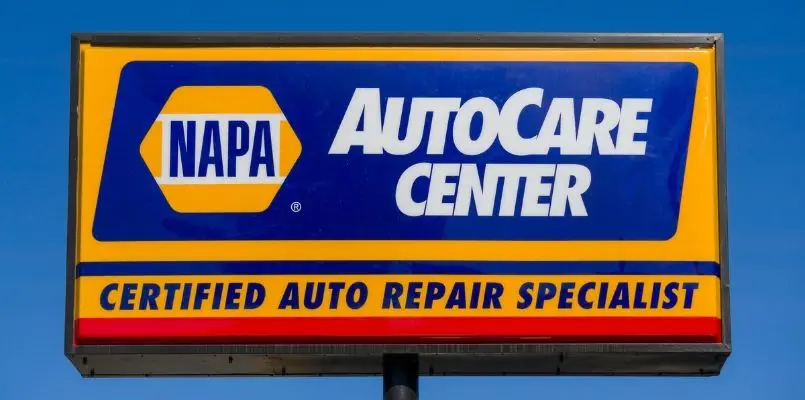 Started back in 1925, Napa Auto Works was a product of a group of auto parts suppliers who wanted an efficient distribution of automobile parts.
They have around 6,000 NAPA Auto Parts stores across the country, with a mix of independent stores and those owned by Genuine Parts Company.
They also have 15,000 repair facilities in the US where they provide maintenance and repair services.
The store holds a reputation for its quality products and services, though more expensive than its counterparts. They also have their in-house batteries manufactured by Exide.
Napa brand batteries come in four variants namely Power, The Legend, The Legend Premium, and The Legend Premium AGM.
The store holds a variety of car batteries from budget options to deep cycle and high-performance batteries, including their in-house brand with a good warranty period.
Napa also offers free battery installation with their purchase. If you happen to be near a store, you can also pop in for battery checks and other maintenance.
Pros
Longer warranties
One of the best and varied selection online
Napa brand of batteries are well-acclaimed
6. Costco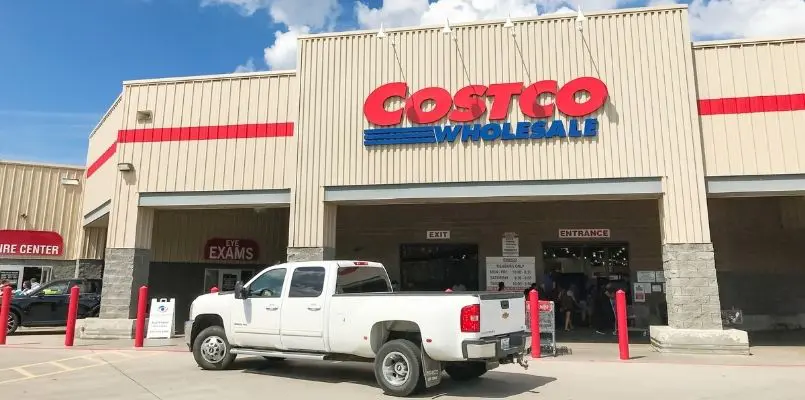 Costco is another membership only club that is quite famous across the US and few other countries across the globe.
As of 2019, they have 785 stores worldwide with 546 just in the United States. They are also the third-largest retailer in the country.
You can get pretty much anything at Costco and car batteries are no exception. Apart from products from top brands, they also stock their in-house battery, Interstate.
Johnson Controls, the famous battery firm, also manufactures batteries for Costco, hence, there is no question about their quality.
Interstate batteries come in 5 variants, the M, MT, MTP, MTX, and the MTZ range of which all except the MTZ are lead-acid while the latter is AGM.
The warranties are also good starting at 18 months free replacement warranty.
Costco stocks only Interstate batteries and though they are good, puts the customer at a disadvantage. And the biggest drawback is that they do not install the batteries.
If you are lucky and have a Walmart nearby you can get it done there for just $10. Even with this, the batteries are much lesser compared to Auto Parts stores and you save a chunk.
Here's you can read the full review for Costco car battery.
Pros
They have an in-house battery brand, Interstate
Batteries are relatively cheap
Online battery finder is available for Interstate batteries
Cons
No installation
Cannot buy online
Only stocks Interstate batteries
7. AutoZone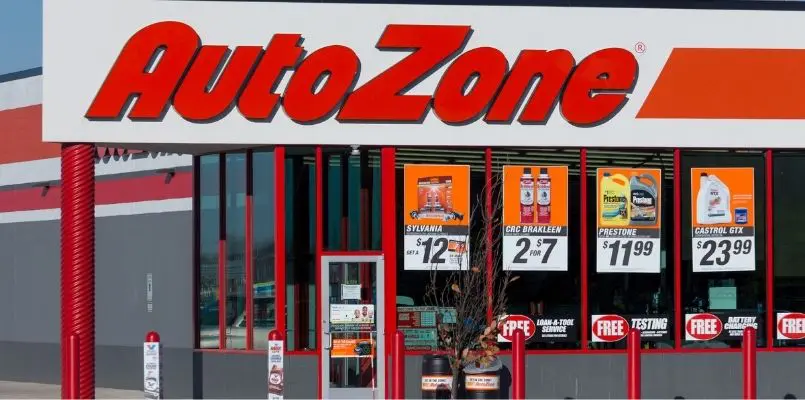 AutoZone is another one of my favorites and I would definitely choose this place for my batteries.
The reason is that they stock all brands from Optima and ACDelco to value brands like Valucraft and Econocraft, not to mention their in-house brand, Duralast.
AutoZone, the second-largest retailer of aftermarket automotive parts in the country is along the same line as Advance Auto Parts.
They have about 6400 stores across the United States, Mexico, Brazil, and Puerto Rico. With that many stores, it is most likely that there are one or two stores in your locality.
AutoZone also has an in-house battery brand, Duralast which has 3 variants: Duralast, Duralast Gold, and Duralast Platinum (AGM).
While I would not go for the value option, there are quite a lot of good ones in the Duralast Gold range. Starting with a warranty of 2 years, they can last a long time with a minimum of 4 years.
Need I mention that Johnson Control manufactures their batteries.
AutoZone does a free battery check and installation when it comes to car batteries. They also do a battery recharge if needed along with a few other minor checks and inspections.
Pros
Good selection of batteries
Online purchase possible
Cons
Expensive compared to Walmart and Costco
8. Batteries Plus Bulbs
If there is a place that specializes in batteries of all sizes and variants, it is the Batteries Plus Bulbs. They have batteries for everything from your car to even an iPhone, watch, etc.
Apart from that they also handle your lighting needs and minor services like phone and tablet repair, key fob, automotive bulb, UPS battery, watch, etc.
With 32 years of experience in the market, they have around 650 stores in 47 states, including Puerto Rico.
Batteries Plus Bulbs also partners with local stores to get you the cheapest price in the market.
You can either choose to buy your battery in-store or order online and collect it at their stores.
In the latter case, they also install your car batteries, and that too within minutes of ordering the battery online. If you are choosing to do it yourselves, you can get it delivered to your home.
Pros
Free installation for new batteries
Free battery check and recharge
Recycling center
9. Amazon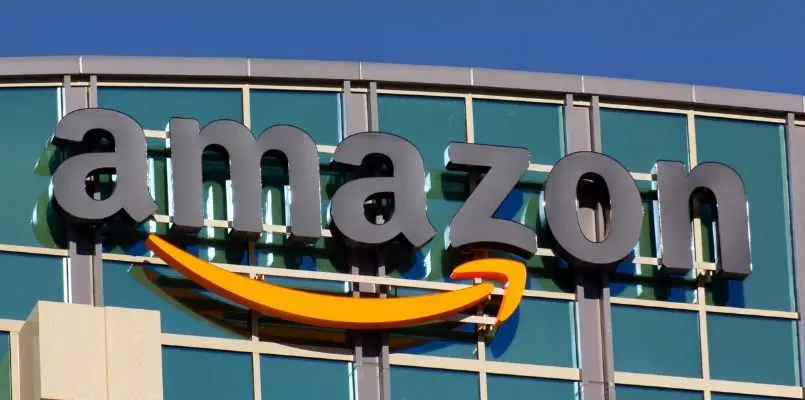 Amazon can get you pretty much anything delivered to you and if it is a battery that you need, so be it.
They are available at cheaper prices than any other physical stores and at amazing deals which keep popping now and then. So, if you are ordering online Amazon should be your first stop.
Amazon puts a great deal in giving you a quality product hence there is no question about fraudulent products and unreliable transactions.
Be it any brand and model, local and international, you can trust Amazon to have the product for you if you can wait for a few days to get the new product.
That said, you do not get any benefits like free installation or battery system check when shopping at Amazon. You have to install the battery yourself or head to the nearest Walmart for installation.
Just saying make sure that you buy the right product else you are stuck with a battery that doesn't fit if it isn't refundable.
I listed 10 popular car batteries you can purchase from Amazon here.
Pros
Cheap and inexpensive batteries
Wide selection
Secure platform
Cons
Since it is a door delivery, installation, or system check is not possible
Wait for the battery delivery
10. eBay Motors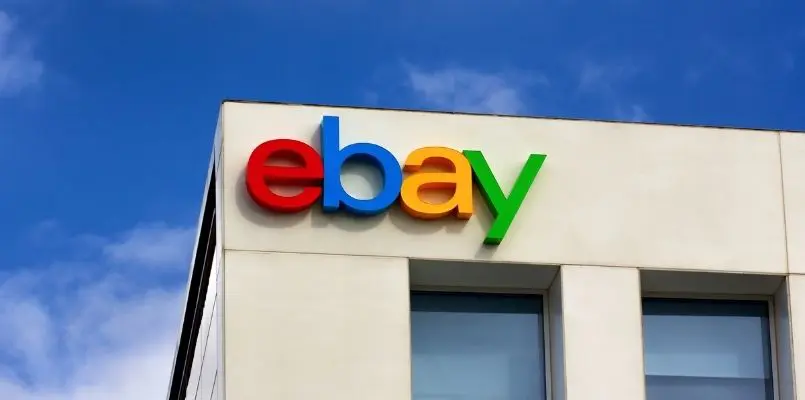 eBay is the last place you would expect to see on this list but if you are low on funds and looking for the cheapest battery on the planet, eBay Motors is where you got to be.
They have batteries from brands such as Optima, Odyssey, Duralast, etc for competitive prices but you have to be patient and navigate through the hundreds of results.
If you know your car batteries, well and good. Else, you can use their filter to find a battery that fits your car.
Again as with Amazon, you do not have an option for installation or battery test. And you would have to wait even with the Fast 'n Free option.
I do not trust many sellers on eBay since there are many chances for fraudulent activity. But the eBay protection should have you covered. Remember there are genuine sellers too.
Cons
Not trustworthy and unreliable
Since it is an online service, you cannot expect installation or system check
Dealerships Vs. Local Mechanic Shops
There are people who trust the dealerships with everything, even a simple car battery replacement. And they do much more than that too like engine rebuild, oil change, regular maintenance, etc.
The same goes for your local mechanic too. Depending on their skill level, they can do pretty much anything in your car.
But then again it relies on your mechanic in particular. Compared to the dealerships, the mechanic charges significantly lesser but does not give you any warranty.
Rather than just replacing the battery, dealerships, and mechanics both check for other issues related to starter and alternator too, which means that when your car leaves the dealership it is in perfect condition.
While you can trust your dealership, that is not always the case with the mechanic unless you know him/her pretty well and can rely on them for quality work. Dealerships can also rip you off.
Pros
Certified technicians
Checks for other issues in your car, not just battery
Cons
Both options are expensive though your mechanic is cheaper
You need an appointment
You might not get the car back the same day
Consider These When Buying A Car Battery
Buying something as expensive and important as a car battery is not an easy responsibility. You need to consider the below points before making up your mind.
Installation
You cannot install the car battery yourselves unless you have experience in doing the same. While it is easy enough to do so, you may get into trouble if throws an error or short circuits.
So consider buying a battery from a place that offers free installation like an auto parts store, Walmart, sears, etc. I'd go with the auto parts store since I can get my battery system checked too.
Some stores like Costco and online stores do not offer installation services.
Even with an auto parts store, if you are ordering online make sure you do a store pickup and not deliver it home. Along the same line, Walmart also installs batteries bought elsewhere.
Warranty
Anything related to your car should have a warranty. Else, you can get into trouble if your battery gives up in a few months.
Any battery you buy should have a minimum of a 2 year warranty but I find that it depends on the cost of the battery.
The place where you buy the battery should honor the warranty and offer a stress-free replacement.
Auto parts stores usually excel in this area. They also offer good warranties and you can get it replaced at any store.
Battery Life
Batteries ought to last for 4 years if it is a good one. Make sure that the product you choose has good battery life. You can also test the battery occasionally to check its life.
Again, the Auto parts store should do that for you. But in the other stores like Walmart, it depends on the location.
They employ experienced personnel and hence can look under the hood or at least tell you how to do like NAPA. It is best if you understood your battery so that you can watch out for signs.
Old Battery Disposal
The components of a battery include lead, acid, etc, hence you cannot dispose of it as with any other product. The place where you buy should have a facility to dispose of old batteries safely.
Few stores like Advance Auto Parts buy the old battery from you and refund the core charge back to you. Again, not all stores do that. You might have to call your local store on that matter.
Conclusion
The places listed here all have their own advantages and disadvantages. But it depends on you to choose which store to go to.
In addition, get to know how the store in your locality does business to make an informed choice.
I'd suggest you go with Advance Auto Parts if there is one close by or Autozone should also work well.
While Optima makes the best batteries, you can also opt for in-house brands if you are strapped for cash.
If you are a mechanic or someone who knows their way around cars, you can opt for online shopping but you should be able to own the troubles should one arise.