Undoubtedly, all Chevrolet Suburban models are not designed and developed in the same way. Some model years are better than others because of their performances and features.
Although there is a high demand in the market for this vehicle, there are still many drawbacks that make people question its manufacturing.
To have a beneficial insight, you need to learn about the best and worst years for Chevrolet Suburban.
With that being said, here are the models you need to see and whether the Chevy Suburban is reliable or not.
It is worth mentioning that the Chevy Suburban has a reliability rating of 3.0 out of 5.0, and it ranks 11th place out of the 14 full-size SUVs.
Best Years for Chevrolet Suburban:
1993
1995
2010
2014
2019
2020
Worst Years for Chevrolet Suburban:
2003
2004
2007
2009
2015
2016
Let's get into the details of these model years to find out what truly puts them on the favorable and unfavorable list.
To add on, be sure to go over the buyer's guide section before making up your mind.
List Of The Best Years For The Chevrolet Suburban: What Years To Buy
It's been over 85 years since the first Chevrolet Suburban launched, and ever since, it has been one of the most popular SUVs in the market as it is a family-friendly vehicle.
It is stated that this full-size SUV is the largest one manufactured by General Motors. This vehicle is most comfortable to ride in and easily fits about seven to nine people.
This SUV gives the perfect off-road experience and the high towing capacity that drivers are looking for.
For all these model years, the Repair Pal gave them a reliability rating of 3 out of 5, which is pretty considerable.
Besides that, since it has been so popular among people, 90 years later, it is still developing and introducing better models. So here are the best years that you should get your hands onto.
#1 Best Year: 1993 Chevrolet Suburban
Starting with the right generation for Suburban, you have the 1993 Chevrolet Suburban, well known for its powerful engines.
This model comes in four trim levels and the option of three V8 engines, so you can get the most strength out of them.
According to various reports, with the help of the small block 5.7-liters V8 base engine, this SUV can easily go at 60 mph in just 10 seconds.
Other than that, it is said that the fuel economy of this model is also able to provide excellent performance without breaking down.
Furthermore, most of the ratings given to this model are great reliability comfort because of the spacious cabin and high-quality manufacturing of the model.
The tank of this vehicle is massive, so you do not have to fill it multiple times.
Other than that, many have also said that they could reach over 450,000 miles on the original engine of this SUV, which can go at a faster speed and works well as a truck.
#2 Best Year: 1995 Chevrolet Suburban
The 1995 Chevrolet Suburban also comes with the 5.7-liter V8 base engine.
The great thing is that it can produce around 200 horsepower when the vehicle is at 400 RPM and produce 310 lb-ft of torque when the SUV is going at 2400 RPMs.
What make it into the best list is, the safety features and its convenience for bigger families.
This vehicle can be best used for road trips or everyday drives and assures that the fuel mileage works perfectly.
Other than that, the Vortec 350 can provide extra power, and with the 4×4, you can drive it on either muddy roads or in the snow without any problems.
As you know, this is an older model, so it would require extra care and maintenance to last for a long time.
#3 Best Year: 2010 Chevrolet Suburban
One of the most attractive and luxurious-looking SUVs is this 2010 Chevrolet Suburban. According to the U.S. News and World Report, this model has the highest rating for an affordable full-size SUV.
You can find this model in five high-class trim levels, and the 5.3 liters V8 base engine includes an active fuel management feature.
In contrast, the 6.0 liters V8 engine has variable valve timing, mainly for 2500 models to provide power.
If you purchase the 2500 models, then the main advantage is that it has a towing capacity of around 9600 pounds.
Just make sure to equip it appropriately. It also has an option for a side blind zone for extra safety.
Other than that, the features also include rear audio controls as well as USB ports so you can have a great experience.
#4 Best Year: 2014 Chevrolet Suburban
Now coming to the 2014 Chevrolet Suburban, you will enjoy the three trim levels offered in this model.
This model has 1500 variants and offers incredible features like the rear parking assist, rear vision camera, remote engine start, and so much more.
Like other Chevrolet Suburbans, this model also has a spacious cabin that allows nine people to sit comfortably. It also has a large cargo capacity as it can be best used for road trips.
The 2014 Suburban can produce 320 horsepower and 335 lb-ft of torque effortlessly with the help of the 5.3 liters V8 engine.
This vehicle has an extra towing capacity than other Suburban models as it can carry up to 8100 pounds.
#5 Best Year: 2019 Chevrolet Suburban
Now you have the 2019 Chevrolet Suburban that is the top pick for many people and is also suggested by various experts.
This model offers many outstanding features, from a spacious interior that can seat about nine people easily to its amazing cargo space and towing capabilities.
You will be glad to know that it stated this vehicle has around 83% of the useful lifespan, which means that it will assure you to function for a long period without any breakdowns or problems.
If you want to ride at a high and smooth speed, this model is the perfect pick for you as it can produce 420 horsepower and 460 lb-ft of torque with the powerful 6.2 liters V8 engine combined with the 10-speed automatic transmission.
#6 Best Year: 2020 Chevrolet Suburban
The last best year for the Chevrolet Suburban is the 2020 model. The 2020 Chevrolet Suburban is one of the most luxurious SUVs out in the market for full-size SUVs.
This model has a 6.2 liter V8 powerful engine and a responsive 10-speed automatic transmission.
This model offers three trim levels where the LS have the lowest price, and the Premier has the highest.
The great aspects of this model are that it has a teen driver safety monitor standard, can produce up to 420 horsepower, adaptive suspension, towing capacity is around 8300 pounds, and various other electronic advancements.
Other than that, this also has great reliability and safety ratings, and according to consumer reviews, 92% of drivers recommend purchasing this model.
List Of The Worst Years For The Chevrolet Suburban: What Years To Avoid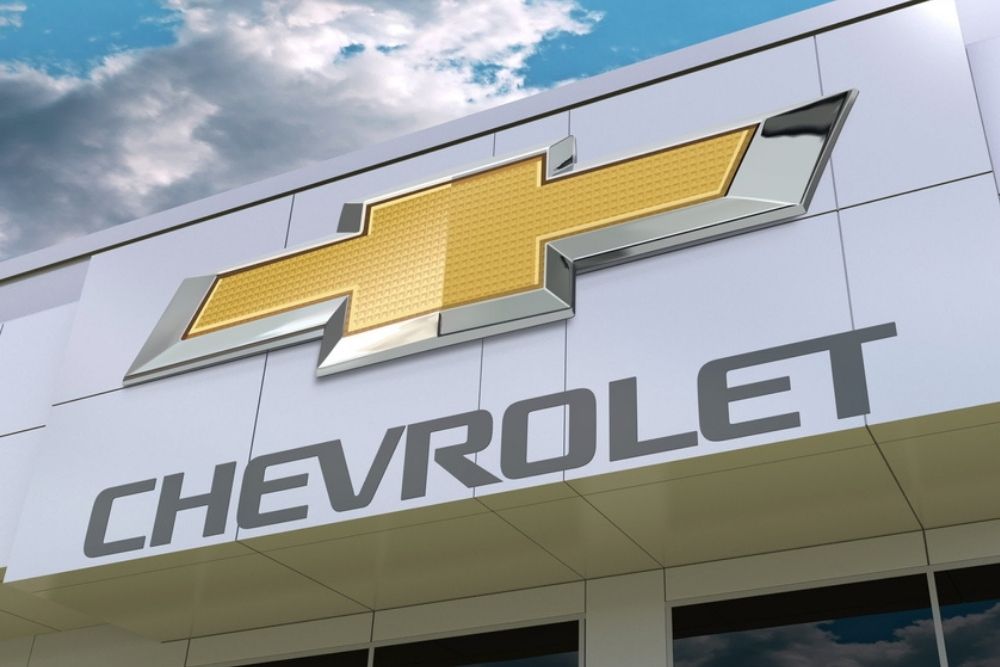 Now let's discuss the worst years for Chevrolet Suburban. A vehicle needs to provide comfort and safety when driving on the road.
Unfortunately, these model years failed to do so. They tend to be problematic and leave people to have unsatisfying experiences.
This is mainly because people just couldn't find any solution to fix the problem completely and still paged a lot for replacements.
The worst thing is that problems tend to arise even before the vehicle reaches 100,000 miles. This just makes people think they're wasting money on something that can't even last for a long period.
Anyway, here is the list of the worst years that you should never buy below:
#1 Worst Year: 2003 Chevrolet Suburban
Starting with the first model in this list is the 2003 Chevrolet Suburban.
Although this model has equipped with outstanding V8 engines as well as 4-speed automatic transmission, it remains to be the worst-performing vehicle of all time.
Over 325 complaints were submitted to the NHTSA, but most of these complaints were related to the electrical system and the service brakes.
The instrument panel in the vehicle failed to provide accurate readings, so drivers couldn't figure out the main issue with the car.
Additionally, this vehicle was recalled eight times because of these issues, including fuel system failure, on and off exterior lights, seat belts, and so much more.
#2 Worst Year: 2004 Chevrolet Suburban
The 2004 Chevrolet Suburban is also on this list because of numerous complaints reported on different websites.
However, according to the NHTSA, around 402 complaints were reported, and almost 160 of them were related to the electrical system malfunctioning.
The seats are also not comfortable, which makes it hard to drive. It also had various issues with the engine, fuel system, and wheels.
Besides that, since it is a full-size SUV, it can be difficult to handle in tight confines, has ambiguous steering, and has a cheap plastic interior.
#3 Worst Year: 2007 Chevrolet Suburban
The most problematic year for the Chevrolet Suburban is said to be 2007. The overall complaints reported on this model are about 890.
Although this vehicle has a powerful engine, it is stated that the common issue found is excessive engine oil consumption. This happens even without any leaks.
With this issue, the vehicle would die randomly on the road while driving and have collapsed valve lifters. This problem is likely to arise when the vehicle exceeds 55,000 miles on the odometer.
There have also been cases where even mechanics couldn't fix this problem and suggested purchasing another vehicle.
#4 Worst Year: 2009 Chevrolet Suburban
Another worst year for the Suburban was in 2009, after the 2017 model.
This model is said to have serious yet expensive issues which were difficult to manage for many people.
You will be surprised to know that the issue with this vehicle started around 750 to 1000 miles.
Again, the main issue was the excessive oil consumption, sometimes all of the oil within a couple of miles.
This issue is serious as it can heat the engine and start a fire or make the vehicle shut down spontaneously on the road without any indication from the warning lights or diagnostic codes.
#5 Worst Year: 2015 Chevrolet Suburban
The 2015 Chevrolet Suburban is the first model redesigned for the eleventh generation.
However, in October 2019, the main issues submitted were delayed to the service brakes and the hydraulic system.
This model also has problems with the engine but also visibility issues. Due to these issues, the vehicle tends to lose electric power steering.
Frontal airbags fail to deploy, and also high chances for rollover accidents. This caused the vehicle to be recalled multiple times, and according to NHTSA, there were over 300 complaints reported.
#6 Worst Year: 2016 Chevrolet Suburban
There are said to be 21 problems altogether with the 2016 Chevrolet Suburban.
The most common one is the service brakes and the hydraulic system. Despite having a luxurious exterior and coming with a powerful engine, it is still said to be problematic.
This cannot go at high mileage either and will have transmission problems frequently. This would lead to hard shifts or delay shifts when driving.
According to the California Lemon Law advice, if people face continuous problems with this model, they are qualified for compensation.
What Are The Most Common Problems With The Chevrolet Suburban?
You will be surprised to hear that the owners of Suburban made over 1000 complaints in more than 32 model years.
According to the research I have done on this full-size SUV, there seem to be some interior and engine problems.
I will be listing here some of the common issues found in the Chevrolet Suburban that many owners had trouble dealing with and the main reasons they hate this SUV.
So here's what you need to know below:
1. Engine Problems
Whether you buy a brand new or a used Chevrolet Suburban, the engine problem is bound to happen no matter what.
This issue happens mainly with the 5.3 liters Vortec 5300 engine as it passes through the low tension piston rings and burns most of the oil in the combustion chamber.
This problem was the worst in the 2009 Suburban since the reports say too much oil consumption. It is also found in the 2007 and 2015 Chevrolet Suburban.
Even though this problem is too serious, it does not show any warning lights before something serious happens, such as a vehicle dying on the road.
2. Problematic Service Brakes
According to the National Highway Traffic Safety Administration, this is one of the most common problems in the 2003, 2004, and 2018 Suburban models.
This is because the vehicle makes it difficult to hold down on the brakes. This situation can lead to crashes since the SUV is also quite heavy and big.
It is also dangerous because handling the steering can also be hard on these vehicles, so when the tires don't respond well, it causes accidents to happen.
3. A/C Condenser Leaking
This issue was found in 2014 and up to 2017 Chevrolet Suburban. The main problem is that the A/C would not provide cool air because of the condenser leaking frequently.
The water vapor would freeze, which would lead to the condenser cracking and bursting the hoses.
Another reason could be that the condenser could not deal with the pressure, or there might be cracks in the hoses requiring replacement.
4. Airbags Issues
According to the NHTSA, about 51 complaints on the 2014 Chevrolet Suburban related to the airbags.
This problem is also related to the Takata airbag recall, where around 100 million vehicles were impacted by it worldwide.
The upsetting thing about this problem is that no replacement parts are available for the 2014 Suburban to repair.
There is so much influence from the Takata recall that people were advised to call the NHTSA and address the recall on their vehicle.
Frequently Asked Questions
Q1. How Many Miles Can A Chevy Suburban Last?
The Chevy Suburban is one of the longest-lasting Full-size SUVs that can last from about 200,000 miles up to 300,000 miles.
Although it depends on how well you take care of it, it is stated that if you drive around 15,000 miles regularly, it will last up to 13 years approximately with regular maintenance.
Q2. What's The Difference Between A Suburban LT And LTZ?
The main difference between the Suburban LT and LTZ is that you will enjoy the luxurious aspects of the LTZ. The LTZ is said to connote the highest trim level in the market.
The LTZ can equip a 355 horsepower and has a 5.3 liters EcoTec3 V8 engine whereas, the LT is prepared with 310 horsepower and a 2.7 liters turbo engine.
Q3. Are Suburbans Expensive To Maintain?
Yes, the Chevrolet Suburban is expensive to maintain. It will cost you around $9,300 for maintenance and repairs, but that is only for the early ten years of assistance.
This is more than the industry average for SUV models, which is around $426.
Q4. What's The Difference Between A Chevy Suburban And A Chevy Tahoe?
The main difference between the Chevy Suburban and Tahoe is that the Suburban is heavy and spacious since it provides extra passenger headroom, extra legroom, additional cargo capacity, and comes with a large wheelbase.
As for the Tahoe, it is smaller than Suburban but allows greater towing and payload ability than the Suburban.
Q5. Which Is Bigger Suburban Or Expedition?
It is announced that both the Suburban and Expedition are massive vehicles. However, the Expedition provides two sizing options to choose from.
For better understanding, the Expedition is 81.6 inches wide and 76.4 up to 76.4 tall. Whereas the Suburban is 224.4 inches long, the width is 80.5, and 74.4 inches tall.
Conclusion
Knowing the best and worst years for Chevrolet Suburban will assist make your conclusion easier.
You can have a favorable riding experience on the Suburban because of the various compliments for its engine and fuel economy.
Another outstanding factor is that it can last longer than other vehicles and can reach up to 300,000 miles without any trouble. This makes the Suburban the best choice for you and your family.
When it comes to safety and reliability, this SUV also has outstanding ratings. Be sure to do more research on them so you can be 100% confident about your purchasing decision.