The Dodge Grand Caravan is a spacious, comfortable, and fun minivan to drive.
It offers a variety of options to meet your needs and preferences, including seating for up to seven people and lots of storage space in the cabin and cargo area.
It is a great buy for families, but one thing to know is that the decision should not be rushed.
The Dodge Grand Caravan was in the market for several decades, bringing new features and improvements to the already-popular minivan each year.
In this article, I will look at the best and worst years for Dodge Grand Caravan, so you can decide which model you should buy.
Worst Years for Dodge Grand Caravan:
2005
2008
2010
2011
2012
Best Years for Dodge Grand Caravan:
2015
2017
2018
2019
2020
If you are serious about buying the minivan, I suggest you read this article completely. It gets pretty interesting, so sit down for a great read.
What Are The Worst Years For The Dodge Grand Caravan? Which Years To Avoid
If you want to know about the models of the Grand Caravan that no one should buy, then this list is the one you are looking for.
The models listed below will be nothing but a source of headache for you.
1. 2005 Dodge Grand Caravan
The 2005 Dodge Grand Caravan is one of the worst models ever produced. It was plagued with issues from day one, and they continue to this day.
The power door locks would stop working, which was a major problem because you couldn't lock your doors or sometimes even open them.
This can result in security risks for you and your possessions in the minivan.
The cruise control system would also fail—another issue since you would always have to keep your foot on the pedal on long highways.
Plus, if it fails and you don't realize it quickly, the drop in speed could result in an accident.
The rotors and brake pads were known to wear out prematurely, so you'd have to replace them every few months.
Lastly, there's the air conditioner: it wouldn't blow out any air! This made driving on hot summer or cold winter days difficult.
2. 2008 Dodge Grand Caravan
The 2008 Dodge Grand Caravan is one of the worst models of the minivan ever made.
This vehicle was so bad that it toppled the 2005 model as the worst Dodge has ever released.
The 2008 model had hundreds of negative reviews and several safety concerns. The brakes would squeal, and they would fail prematurely.
This made them dangerous to drive on highways or in emergencies, where stopping quickly is required. In general, they were not reliable at all.
The electrical issues at random were also a problem for the owners of this vehicle. They called it electrical gremlins.
Moreover, the air conditioner would also not work for some people, while others had their AC hose crack due to temperature fluctuations.
Another common problem with this model was hub bearing assembly failure—it caused damage to other components in the drivetrain and could even result in total loss of control over steering.
3. 2010 Dodge Grand Caravan
There are many reasons why the 2010 Dodge Grand Caravan is not a good buy.
The first is that the brakes will wear out prematurely and will not stop the vehicle as quickly as they should.
This can be dangerous because it means that you cannot react quickly enough to an emergency, and it also puts lives at risk if you're driving on the road and need to brake suddenly.
The second reason is that they would vibrate when used, which can cause irritation in some people's ears and even make them dizzy.
Several random electrical issues were similar to those experienced by consumers in 2008.
The major one was that the cruise control would not turn off whenever the brakes were applied. This is a very serious thing and could result in a fatal accident.
All in all, you should stay as far away from this model of the Grand Caravan as possible.
4. 2011 Dodge Grand Caravan
The 2011 Dodge Grand Caravan wasn't an improvement over its predecessor, the 2010 model.
It had quite a few problems that make owners regret their purchase.
The problems with this vehicle started with the TIPM (Totally Integrated Power Module) system, which became faulty and made starting the minivan difficult or impossible.
The alternator would also go bad, resulting in a drained battery. This would also result in starting issues.
Another common problem is engine stalls while driving, which can be dangerous if you don't know how to handle it safely. You could get into a serious accident.
You might also experience premature brake wear if your Grand Caravan's brakes wear out prematurely, which is very common.
Overall, 2011 is not worth it. It will be a source of headache for you, and you need to ensure that you don't consider it.
5. 2012 Dodge Grand Caravan
The final model on this list is the 2012 Dodge Grand Caravan. This model is exactly a decade old as of writing this article.
Let me tell you now; it certainly did not age well. The first major issue is a problem with the TIPM that can cause the engine not to start.
This problem has been present in previous models as well, so it's something to watch out for when test-driving and to buy your new van.
Another issue with this model is premature brake wear. The brake pads and rotors will need to be replaced if worn out before their time.
If you notice any grinding noises or if your brakes squeal when applied, you may want to have them checked out by a mechanic.
Another common problem with this model is unexpected acceleration.
Some drivers have reported that their vehicles accelerate without warning while driving, which could result in them hitting something or someone.
What Are The Best Years For The Dodge Grand Caravan? Which Years To Buy
Do you want to know about those models of the Dodge Grand Caravan that can be trusted blindly? Look no further.
Here are the top five minivan models which have been proven amazing. From excellent reliability to a plethora of features, you will surely love them.
1. 2015 Dodge Grand Caravan
The 2015 Dodge Grand Caravan is a great choice for anyone who needs a minivan with lots of space and versatility.
The Grand Caravan has an excellent safety rating from the National Highway Traffic Safety Administration, with five out of five stars in all categories.
The fully loaded model is not too expensive, so you don't have to empty your pockets to buy one.
It can carry eight people, their cargo, and pets as well. It is a fantastic option for families or people who like to travel with friends.
The Stow N Go seating system allows you to fold up one or both of the second-row seats when you don't need them. This gives you more room inside the van.
Moreover, the 3.6L V6 engine can produce 283 hp, which is enough power to move this vehicle at higher speeds than many other vans on the market today.
Gas mileage isn't bad either—up to 25 mpg on average, depending on what type of terrain your van encounters throughout its lifetime at home or work each day while commuting across town.
2. 2017 Dodge Grand Caravan
The 2017 Dodge Grand Caravan is a great choice if you're looking for a minivan with plenty of space and comfort while still being affordable.
The base trim costs less than $25,000, a great deal for a minivan.
The base trim comes with standard seating that is comfortable and also includes a rearview camera and a touchscreen.
Yes, that's right! All trims have these features standard. Now that is a great move by Dodge.
The power liftgate makes it easy to load and unload things into the cargo area of your minivan.
There are 33 cubic feet of cargo area on the base model, which can be extended to a mind-blowing 143.8 cubic feet if you use the stow' n go seating option!
Lastly, it has 3600 pounds towing capacity, so you can still pull what you need when needed.
3. 2018 Dodge Grand Caravan
The 2018 Dodge Grand Caravan is a great minivan for families and their kids. It has all the bells and whistles you'd expect in a modern minivan, but it also remains affordable.
The van has second-row stow' n go seats, and a massive storage area, including an overhead storage bin on the GT variant.
This means you can store everything you want without worrying about running out of space.
The 2018 Dodge Caravan has a great steering response. You will be able to steer through sharp turns easily.
Alongside its many features, Dodge ensured the seats were well-padded and comfortable.
This ensures that long rides will not have too much of a physical effect on you.
This model also has nearly zero road noise and an optional rear seat entertainment system.
This means whether you are with friends or family, everyone will enjoy the journey.
4. 2019 Dodge Grand Caravan
The 2019 Dodge Grand Caravan is an excellent choice for families with children.
It's a comfortable, spacious vehicle that offers a smooth and quiet ride quality, thanks to a well-insulated cabin.
The seating is also pretty comfortable. You will not feel tired, even if you have been driving for hours.
Moreover, the 2019 Dodge Grand Caravan has many of the same features as its 2018 model—including Bluetooth and audio connectivity—the system looks and feels outdated.
The Grand Caravan certainly makes up for it in other areas. It has many other features that owners will surely love.
These include safety and entertainment features so owners will have a great time riding.
Overall, the 2019 Dodge Grand Caravan is a great option for people to consider. It is a minivan you will not regret buying.
5. 2020 Dodge Grand Caravan
The 2020 Dodge Grand Caravan is one of the most popular minivans on the market. It has multiple trims, a spacious interior, and a low price tag.
The 2020 Dodge Grand Caravan has an expansive space in the cabin, making it a great choice if you have a big family or need lots of cargo space.
Furthermore, the 3.6L V6 engine that can produce 283 HP makes this vehicle ideal for long drives on the highway and in city traffic.
Combine this with excellent handling, and you can drive confidently in any road condition.
Finally, the 2020 Dodge Grand Caravan also has an excellent infotainment system, a 6.5″ touchscreen display, and a rear-seat entertainment system for your kids.
How Reliable Is A Dodge Grand Caravan?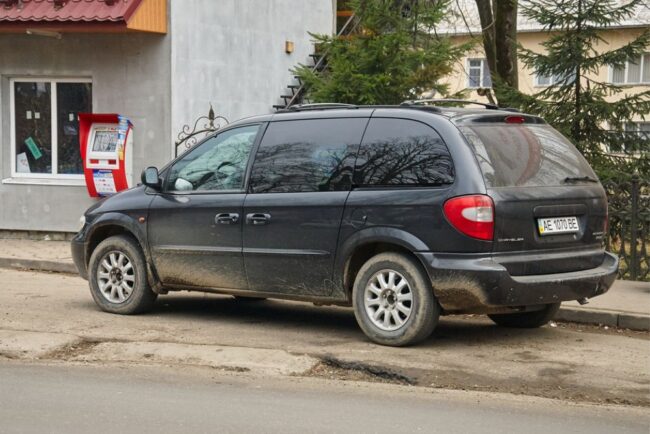 However, there are some things you should watch out for when buying a Dodge Grand Caravan, mainly the model you choose.
It has a lot of features that make it easy to maintain, and it's also very easy to drive. Other than that, it is a fantastic option to consider.
How Long Do Dodge Grand Caravans Last?
Most people who own Dodge Grand Caravans say they last between 200,000 and 300,000 miles before needing major repairs or replacement parts.
That is pretty good. You can expect to use it for a minimum of 10 years and up to 20 if you are careful with it.
What To Do To Lengthen The Life Of Your Dodge Grand Caravan
Here are some tips that can be employed to improve the lifespan of the Grand Caravan.
Regular maintenance will help ensure the vehicle runs smoothly and efficiently while extending its parts' life.
Proper tire pressure is important for safety and fuel economy, so check it regularly. Check with your local mechanic about any leaks if you notice a change.
Thirdly, change filters every few months for optimal performance of your Dodge Grand Caravan.
Follow these, and you will easily get more than 15 years from the minivan.
Things That Shorten The Lifespan Of Your Dodge Grand Caravan
Want to make sure you don't adversely affect the lifespan of the Grand Caravan? Make sure to avoid doing these things.
Using low-quality replacement parts will hurt your car's performance and can shorten its lifespan.
Driving over potholes will cause damage to your car's engine and transmission. Make sure to avoid them.
Don't drive on an empty gas tank—fill up when your fuel indicator tells you to! The fuel pump can fail due to it.
If you want a guaranteed long lifespan of the Grand Caravan, then avoid these practices.
3 Most Common Dodge Grand Caravan Problems You Should Know
Here are some of the most common Dodge Grand Caravan issues owners of the minivan have had to face.
1. Brakes Wearing Out Quickly
This is a common problem with Dodge Grand Caravans that was released in 2008 and onwards. People had to replace them after using them for 20000 miles. That is pretty low!
2. Engine Stalling While Driving
This problem is usually caused by low fuel or a faulty fuel pump. Sometimes it can also be related to faulty spark plugs or a loose belt on the engine block.
Regardless, it is an issue you must be aware of, as it can result in an accident.
3. Air Conditioner Not Working
If you're noticing that your air conditioner is acting up, it's probably because Dodge did not focus enough to make the system relies on the Grand Caravan.
This can make driving in extreme weather conditions difficult.
Frequently Asked Questions
Q1: Is Dodge Grand Caravan A Good Minivan?
It is a great minivan. The recent models check all the right boxes. They are comfortable and practical, which is all everyone can ask from a minivan.
Q2: Do Dodge Grand Caravans Hold Their Value?
The value of a Dodge Caravan will depreciate by 37% after five years. This is decent but not too impressive.
You will not be losing too much value after keeping this minivan for a few years.
Q3: How Many Dodge Grand Caravans Have Been Sold?
Dodge has sold a total of 2 million Grand Caravans. They have sold exactly 2,119,174 vehicles.
The minivan was discontinued in 2020, so there are no more sales. Still, there are a lot of Caravans on the market.
Q4: Which Dodge Grand Caravan Engine Is The Most Reliable?
The most recent version's engine is the best one yet. It is a 3.6L V6 engine that can produce up to 283 HP.
It has had close to zero issues, and the engines of the previous generations are simply incomparable.
Q5: Is Dodge Grand Caravan Expensive To Maintain?
Yes, it is. The minivan needs $10,000 for its first ten years of full maintenance. This includes all possible repairs.
This number is higher than the industry average by $1000. That is a steep difference.
Conclusion
The Dodge Grand Caravan has been around for a long time, and it's had its ups and downs. But all in all, I think it is safe to say that the Grand Caravan has been a success.
The best years of the minivan were certainly the most recent ones. The worst ones were those that were released from 2008 to 2012.
Regardless, when it comes to an ultimate compilation of the best and worst years for Dodge Grand Caravan, this article is the one that does it perfectly.
I hope you got all the information you were looking for, and I hope you can find a minivan model that will be great for you.