Nissan Rogue was introduced to its target market back in 2007.
This car gained popularity quickly due to its unique features such as cruise control, excellent air conditioning, and even remote keyless entry.
They entered the market by adapting to all the latest technology the car manufacturing industry had to offer.
When this car came out, it had three different types of trims to offer to its customers.
These three trims were S, SL, and SV. It was not until 2010 that the Nissan Rogue achieved its first award.
Despite all the perfections that this car had to offer, there were many flaws, due to which some models of this car are to be avoided.
This confirms that there have been best and worst years for Nissan Rogue.
Let's find out the list below:
Worst Years for Nissan Rogue:
2008
2013
2014
2016
2019
Best Years for Nissan Rogue:
2012
2015
2017
2018
2021
Each model of Nissan Rogue has a different story to tell. If you are curious to find out more about this, keep reading.
What Are The Worst Years For The Nissan Rogue? Which Years To Avoid
A lot can go wrong when trying to adapt to new technology. There can be several chances of error in the formation of a car.
Due to this, there are some models that you must avoid. Nissan Rogue is not an exception.
1. 2008 Nissan Rogue
The 2008 model of Nissan Rogue has one main issue, and that lies with its sunroof.
For you, it might just be a transparent piece of glass that you use to view the sky, but it would not be all nice when it explodes into a million pieces.
Nissan Rogue has experienced several lawsuits because of this as well. The customers complained about Nissan using cheap material for their sunroof.
Moreover, the fuel gauge of this model tends to show an inaccurate reading. The fuel gauge would indicate an empty fuel tank even after filling up.
Due to this, one should not purchase the 2008 model of Nissan Rogue.
2. 2013 Nissan Rogue
You will often hear people asking why their Nissan Rogue fails to start. That is mainly because this model has many issues with its engine.
The battery drains from time to time and shows a low voltage. Getting this fixed can also be expensive.
At the same time, engine failure can also occur because of this car's electrical system. The wires can get corroded from time to time.
This model cannot survive in extreme weather conditions because the internal components can be targeted by rust.
Due to this, the 2013 model of Nissan Rogue must also be avoided.
3. 2014 Nissan Rogue
Imagine driving the 2014 model of Nissan Rogue, and your windshield cracks without any object hitting it in the first place.
How unsafe would that be, especially if you drive with your whole family?
You do not have to drive in extreme weather conditions for this to happen. Even minimal air pressure can cause this.
Another safety concern of this model is its brakes. The ABS brakes have not been installed properly, making it unsafe to use this car for commuting.
Moreover, the steering issues can be seen as the cherry on top. The driver tends to lose control of the car because of issues with the power steering.
4. 2016 Nissan Rogue
The 2016 model of Nissan Rogue has been called back six times.
This model has several issues, which are quite expensive to fix. The first main issue lies with its CVT gearbox, which NHTSA has reported.
The engine of the 2016 Nissan Rogue model is also faulty. It stalls and occasionally cranks, which might indicate issues with its alternator.
Regarding the alternator, fixing it is like opening up the entire car. This model's heating and air conditioning systems have also been reported to have issues.
This is mainly because of corrosion and the filters being impure. Due to this, the car tends to exert more energy than it should.
Considering all of this, you should not invest in the 2016 model year of Nissan Rogue.
5. 2019 Nissan Rogue
Compared to the other models of Nissan Rogue, the 2019 model has minor issues. The first issue lies with its transmission system.
Moreover, this system tends to fail from time to time and is not that cheap to get fixed either.
This model has been called back more than twice. The emergency braking system is also faulty in this car.
This means that this car is not safe to drive, especially when you are traveling with your children. You will be putting your life and those around you in great danger.
Keeping all of this in mind, it would be best for you to avoid the 2019 model year of Nissan Rogue as well.
What Are The Best Years For The Nissan Rogue? Which Years To Buy
There is no doubt that the Nissan Rogue has also experienced immense popularity due to some of its models.
I have shortlisted the major ones for you down below:
1. 2012 Nissan Rogue
The main reason you should purchase the 2012 model of Nissan Rogue is that it is more affordable than its competitors offer.
The leather seats in this SUV would give you a comfortable ride, and you can travel in it for hours without getting tired.
The car is also quite reliable as it has an 8.2 score out of 10 on its reliability test.
In terms of safety, this model of Nissan Rogue scored 8.5, which is commendable considering the faulty brake system of the 2012 model.
In my opinion, if you want all that in your car, along with heated mirrors and remote keyless power door locks, you should invest in the 2012 model of Nissan Rogue.
2. 2015 Nissan Rogue
The feature of this model which never goes unnoticed is its smart infotainment system.
All the controls and its 4.3 touch screen make the overall driving experience a lot better for the users of this car.
The internal accessories used in the 2015 model of Nissan Rogue are of supreme quality.
These, along with the comfortable leather seats and ample cargo space, are reasons enough for you to buy this SUV.
If you want your car to have an outstanding fuel economy along with the features mentioned above, then I believe that you should purchase this model of Nissan Rogue.
3. 2017 Nissan Rogue
The 2017 model of Nissan Rogue is all about its safety scores. This Nissan Rogue model was able to score 9.2 out of 10 due to its safety.
This was because of the exceptional emergency braking system, side and front airbags, child safety controls, etc.
Another reason for you to buy this car is that it is not that expensive to maintain.
You can easily find genuine spare parts for the 2017 Nissan Rogue at a fair price. The fuel economy is commendable as well.
Knowing all of this, I think that the 2017 Nissan Rogue year model is a great car and must be invested in.
4. 2018 Nissan Rogue
The seating arrangement, internal accessories, cushioned ride, comfortable leather seats, ample legroom, etc. are all the new features of the 2018 Nissan Rogue.
In addition, the legroom has been provided with the help of sliding seats.
Everything is under the control of the driver, especially the steering, considering how big of an issue the previous model created because of the power steering.
The control system is also well within reach of the driver, which allows them to have good control of the car.
Moreover, the fuel economy of this model is also laudable, considering how it was really low for some of the other models.
Knowing all of this makes me believe that you must not avoid the 2018 model of Nissan Rogue.
5. 2021 Nissan Rogue
This 2021 model of Nissan Rogue has a great resale value and a slow depreciating rate.
It is worth every penny that is spent on it because of the factors that I will now discuss.
The sliding seats not only provide comfort and great legroom but also are NASA-inspired zero gravity seats.
Moreover, the infotainment system of this car is quite fancy and uses the latest technology along with different sensors.
The heating and ventilating system of this car are praiseworthy as well.
If with all of that, you also want your car to have great safety features as well then you must consider buying the 2021 Nissan Rogue model.
How Reliable Is A Nissan Rogue?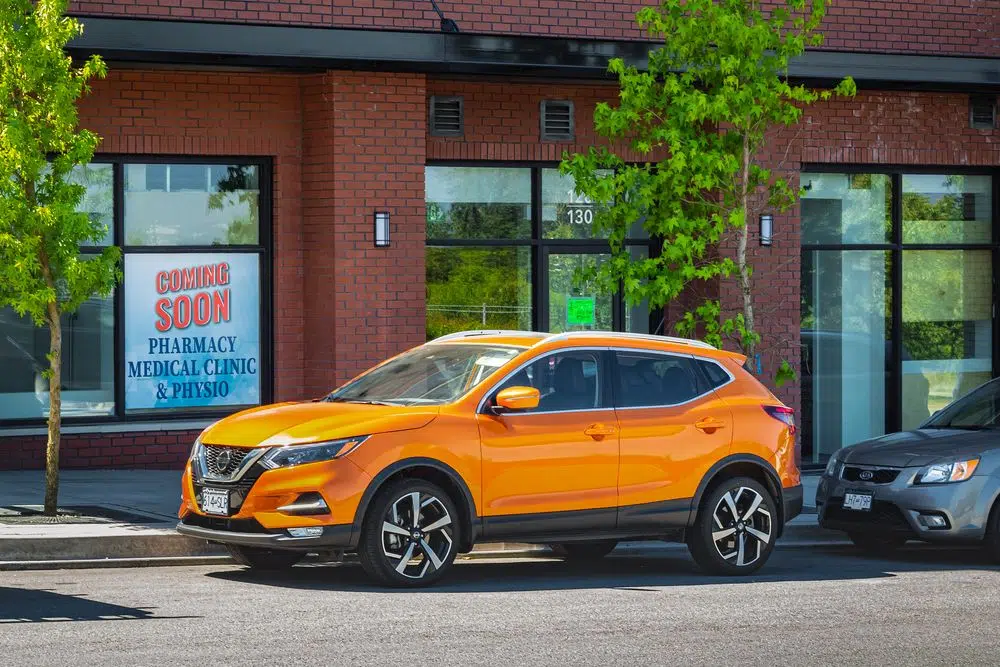 Nissan Rogue is a reliable car because it was able to score 4.0 out of a total of 5.0 in its reliability test.
Out of all the SUVs in the market, Nissan Rogue tends to stand in the 13th place for being a reliable car.
They have constantly been working on fixing their issues and safety concerns all along.
How Long Do Nissan Rogues Last?
If we consider the fact that, on average, individuals living in the US drive 15,000 miles in one year, a Nissan Rogue would last you for 200,000 miles which makes it around 13 years.
This might be lower than some SUVs out there, but it is still praiseworthy because of its low price point.
What To Do To Lengthen The Life Of Your Nissan Rogue
Nissan Rogue is a car that is praised for its affordability in the US, but it is important to maintain this car to avoid any sort of damage to its internal or external components.
If you want to increase the life of your Rogue, consider the points I have listed down below:
Avoid traveling in extreme weather conditions or parking under the sun so that the paint of the car does not wither off.
Impurities tend to block the fuel, air, and oil filters of the car. These must be cleaned using vacuums from time to time to allow normal functioning of the car.
Try to use supreme quality gasoline for your Nissan Rogue. If you treat your car right, you will see the returns as well.
Do not miss out on important checkups of your car at the service station. At times, your car is experiencing issues, but you are not even aware of it until it fails on you.
All of this is going to help you maintain your Nissan Rogue. Do not skip any of these, as all of these are important for the healthy functioning of your car.
Things That Shorten The Lifespan Of Your Nissan Rogue
To make sure that any action from your end does not shorten the lifespan of your Nissan Rogue, make sure to avoid the listed measures given below:
The brake pads are not replaced and ignoring faults in the braking system of the car.
Not checking why your engine is cranking or clicking from time to time. Your engine might start stalling if you keep ignoring this issue.
Missing a check on the average of your car can also create problems. If it is low, there might be issues with the fuel tank, such as leakages.
Not giving your car enough time to start before you take it to the road can also create issues. Allow your car to allow the normal functioning of its components.
These factors can surely shorten the life of your SUV, so these must be avoided, just like some of the models of Nissan Rogue that are not worth your attention or money.
3 Most Nissan Rogue Common Problems You Should Know
Among all the problems that Nissan Rogue has experienced, the most common ones have been listed down below:
1. Safety Issues
The Nissan Rogue has some safety issues that it carries with it.
One of the main issues is the Nissan Automatic Emergency Braking System (AEB), which is known to apply heavy brakes sometimes without having any obstacles in front of the car.
This can cause a big accident if there is a car behind you.
2. Transmission Issues
CVT or Continuously Variable Transmission is an alternate form of gearing that is being used more and more in modern vehicles.
However, it does tend to come with its problems if not implemented properly, and in the earlier years of the Rogue, struggled to implement it properly.
This often meant that a lot of customers faced CVT failure, which is difficult and costly to repair.
3. Use Of Low-Quality Material
Nissan Rogue has experienced several law suits because of the cheap quality of material and components they tend to use in their cars.
Previously, I also talked about how the car's sunroof explodes or the windshield breaks into a million tiny pieces.
It brought a lot of bad publicity for them. This is something they have tried to work over in the latest models, however and it is working in their own favor.
Frequently Asked Questions
Q1: Is Nissan Rogue A Good Car?
There is no doubt in the fact that the Nissan Rogue is a good car, the models to avoid have already been discussed.
However, on the whole, the car provides a handsome-looking package with great fuel economy, which makes it a great choice in the current days of high fuel costs.
Further on, there are great tech features and ample space for passengers, overall making it a great car.
Q2: Do Nissan Rogues Hold Their Value?
Nissan Rogue tends to hold its value at a comparatively similar rate to its competition from other brands and isn't a standout when it comes to depreciation, whether it be positive or negative.
Q3: How Many Nissan Rogues Have Been Sold?
Last year the sales of the car were seen to go up. However, before that, it had concern for a few years for the Nissan Rogue.
In 2021 there were 285,601 units sold which are up from the 2020s 227,936, which is good news for the brand.
Q4: Which Nissan Rogue Engine Is The Most Reliable?
The current best engine for the Nissan Rogue was found in the 2018 model as well being the four-cylinder 2.5L engine that puts out 170 Horse Powers, which is enough for a good gas mileage-providing family car.
Q5: Is Nissan Rogue Expensive To Maintain?
As far as numbers go, a Nissan Rogue costs about $467 annually to maintain, this makes it cheap to maintain since its competitors cost around an average of $521 for their maintenance.
Conclusion
Finally this one tends to tap all that you need to know about the best and worst years for Nissan Rogue.
From ways to lengthen the life of your car to the common problems faced in the models you must, everything has been covered in great detail.
You must consider reading this article thoroughly before you decide on purchasing it.
This article would only help you in making wiser choices about Nissan Rogues.
It would also help you in staying away from all the fake information mechanics have to provide.
Do not fall into their trap and enjoy your ride with a Nissan Rogue.
References:
https://cars.usnews.com/cars-trucks/nissan/rogue/2015
https://www.cars.com/articles/life-with-the-nissan-rogue-what-do-owners-really-think-441686/