Volkswagen has a long history of innovation in the auto sector and is currently the largest automaker in the world.
Volkswagen has created several ground-breaking automobiles, including the Volkswagen Golf and Volkswagen Beetle.
For years, Volkswagen's famous Jetta sedan was one of the greatest sellers. Since the year 1979, the Jetta has stood for sophistication and excellence.
One of the most well-liked vehicles in Europe is the Jetta, which many people see as a good enough vehicle.
The Jetta sedan fits a variety of lifestyles because it is an affordable and dependable vehicle.
But you need to know the best and worst years for Volkswagen Jetta to find the right model.
Here are some of them:
Worst Years for Volkswagen Jetta:
2006
2009
2010
2013
2019
Best Years for Volkswagen Jetta:
2011
2014
2016
2017
2020
Now that the years are presented, you should read further to find the reasoning behind this list.
What Are The Worst Year For The Volkswagen Jetta? Which Years To Avoid
The model years I will discuss here are regarded as the worst for many reasons, plus the bad reviews that many Volkswagen Jetta users submitted.
Read this section carefully so you can have a better and clear understanding. So without further ado, here are the worst model years of the Volkswagen Jetta.
1. 2006 Volkswagen Jetta
The 2006 Volkswagen Jetta model year is a must-avoid year because it has the most complaints out of all the Jetta versions.
Failure of the transmission system was the model's worst flaw. Around $4000 could be spent on fixing this issue.
Another significant problem with the model was a broken camshaft. Two other serious complaints are engine issues and improper gear engagement in the transmission system.
Reports of the check engine light coming on in chilly temperatures have been reported.
As a result of the gear problem, consumers experienced jerky shifts and car stalling in neutral. The wire harness short circuit on the driver's side was another problem.
2. 2009 Volkswagen Jetta
Although there haven't been as many complaints about the 2009 Volkswagen Jetta as there were about the 2006 model year.
The issues that have been reported are serious, even life-threatening, making Volkswagen Jetta 2009 the worst year for the Jetta.
It is worth mentioning that accidents have been caused by vehicles losing control as a result of dysfunctional ABS as well as stability control.
Due to this problem, 11 collisions, a fire, and injuries were recorded. The expense of the repairs came to be about $2,320.
Other than that, traction control also has complaints and reports of crashes which is quite problematic.
Additional reported issues included the car's unexpected stalling, engine failure, and diesel particulate filter failure.
3. 2010 Volkswagen Jetta
The 2010 Volkswagen Jetta model didn't provide a commendable model after the infamous 2009 version.
This model has received numerous user complaints and has also been subject to multiple recalls, making it an untrustworthy used product.
One of this model's greatest issues, wherein the fuel pump fails, might cause an unplanned stalling of the car.
A troublesome problem can also arise from the model's insufficient acceleration. Aside from that, check engine lights were also said to be broken.
A broken sound system was another problem that was mentioned. As the only solution for this problem required a complete replacement, repairs for it cost about $600.
Another problem that required around $800 on average to address was the dying radio.
4. 2013 Volkswagen Jetta
Because there have been so many concerns about the engine, the 2013 Volkswagen Jetta is a model year that you should completely avoid.
Engine issues, including the engine cutting out while driving, were the subject of 119 NHTSA complaints.
Similar to the 2010 model year, fuel pump failure was also common.
Users were seriously concerned about their safety when engines would shut off at speeds of 70 mph or more. The problem is said to start at about 68,000 miles.
Additionally, users were irritated by the model's defective error lights. The problem of a jammed key in the ignition also upset customers.
5. 2019 Volkswagen Jetta
The 2019 Volkswagen Jetta is a crucial year to avoid when buying newer models. Among the Jettas of the seventh generation, it receives the most complaints.
Avoid this model at all costs because it only received a 1 out of 5 rating from Consumer Reports.
The model's transmission system grinding noises were the most annoying problem. The noises were confirmed to be audible in both Normal and ECO modes.
The model also has issues with high oil consumption and gearbox slippage. The car's body was found to have faulty fasteners and damaged trunks, making it highly unreliable.
Other than that, the transmission system fluid leak was yet another issue that many users were upset about.
What Are The Best Years For The Volkswagen Jetta? Which Years To Buy
Coming to the best models of the Volkswagen Jetta, you must know that these are the safest yet reliable years and promise to deliver outstanding performance.
Read this section to find out how easy it is to decide.
1. 2011 Volkswagen Jetta
There are conflicting opinions about the 2011 Volkswagen Jetta model year.
Although it is one of the Jetta models with the highest sales, there have been some unfavorable reviews.
However, it is known to deliver the best performance and only faces small issues that are quite easily fixed.
It is known to have excellent reliability scores of 4 out of 5. The vehicle is offered in both sedans as well as sport-utility body types.
It boasts a pleasant interior and decent performance and is also known to have a good fuel economy.
Long excursions benefit greatly from the interior's roominess and convenience.
2. 2014 Volkswagen Jetta
The brand-new Jetta makes it simpler than ever to join the Volkswagen community.
This 2014 Volkswagen Jetta model year has exquisite aesthetics both inside and out, a ton of power options, and great functionality.
Volkswagen owners have a strong loyalty to their cars and with good reason. The elegant sedan and adaptable SportWagen models are available for purchasers to select.
The SportWagen still only has five seats, but it is an option for those who want additional cargo room. Five people may fit in the vehicle with a large trunk.
3. 2016 Volkswagen Jetta
The 2016 Volkswagen Jetta is a fun running vehicle that comes at quite an affordable price.
Moreover, it offers enough interior room compared to its rivals, is a thrill to drive, and is known to have a decent amount of technology.
The electric power steering in the 2016 Jetta model year is speed-sensitive and provides quick inputs and a nice weight at speed.
It does a good job of smoothing the bumpy city streets. Most customers should be satisfied with the Jetta SE's 16-inch alloy wheels and all-season tires.
4. 2017 Volkswagen Jetta
The 2017 Volkswagen Jetta model year has plenty of appealing features for buyers looking for a newer Jetta model.
With a reliability score of four out of five by Consumer Reports, the 2017 Volkswagen Jetta is among the best-rated models.
The 2017 Volkswagen Jetta delivers an enjoyable driving experience, a large trunk, rear, superior driver visibility, and affordability.
It promises comfort and has many charming attributes. It has a roomy interior that makes it cozy, and since the driver has excellent visibility, driving will be fun.
The model also promises a wonderful experience and boasts an amazing consumer rating.
5. 2020 Volkswagen Jetta
Volkswagen's Jetta finally hit the mark in the year 2020. Excellent safety ratings are a big factor in what makes the 2020 Jetta a dependable car.
Refinement, affordability, and dependability are all areas where the dependable 2020 Volkswagen Jetta excels.
With sufficient power, the 2020 Volkswagen Jetta is a strong sedan.
Stability control, ABS braking, and an automatic post-crash response system are all included as standard safety equipment.
As of the time of writing, the 2020 Jetta has only three recalls, and each one only included a small number of vehicles.
How Reliable Is A Volkswagen Jetta?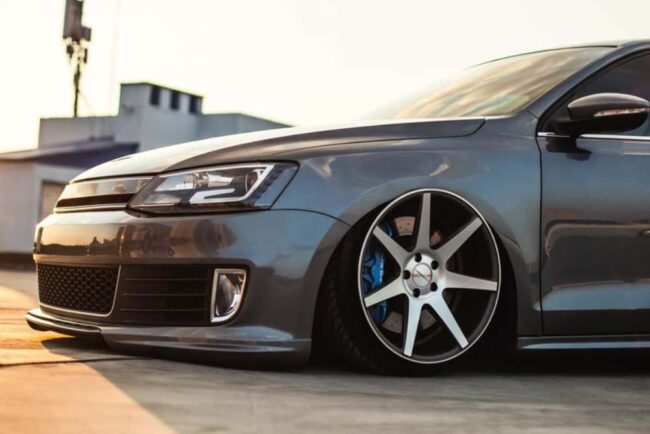 In every major reliability survey, the Volkswagen Jetta scored higher than average. The sedan is rated 4 out of 5 on RepairPal and 21 out of 36 small automobiles.
The Volkswagen Jetta's yearly maintenance and repair expenditures come to $609, which is below the $652 average for most car models, but they are still over the average for the industry.
If you perform routine maintenance, fixes should typically be minor, and breakdowns will be infrequent.
Volkswagen Jettas are constructed on a proven, extensively used platform; therefore, production and manufacturing concerns should be minor.
How Long Do Volkswagen Jettas Last?
For Volkswagen Jetta models, the typical lifespan is approximately seven to ten years or more than 100,000 miles for many drivers.
The Volkswagen Jetta mileage will frequently exceed 200,000 miles on the odometer with relatively few mechanical faults if Jetta sedans are maintained with routine factory-scheduled maintenance and travel most of their miles on open roads.
What To Do To Lengthen The Life Of Your Volkswagen Jetta
In this section, let me break down some of the tips that you can try yourself to help you lengthen the life of your Volkswagen Jetta.
Proper and regular maintenance.
Make sure you use the correct car parts that are recommended by experts.
Make sure the fuel level is always right in the vehicle.
Avoid increase in the engine temperature.
Be sure to keep the vehicle and all its parts clean as well as tidy.
Change and replace the filters whenever necessary.
With these tips, you will see a significant change in your Jetta, so be sure you follow them all the time.
Things That Shorten The Lifespan Of Your Volkswagen Jetta
Now here I will be listing down things that you might be doing wrong that can shorten the life of your Volkswagen Jetta.
Not maintaining the tires or rotating them as recommended.
Battery running out quickly.
The engine system is heating up too much.
Not changing the fluids regularly.
Not regularly cleaning, which as a result causes rusting.
Using most of the car parts harshly causes malfunctioning and eventually breaking or dying.
Well, these things might seem small, but if you do not take extra care of your car and what it needs, then the vehicle can get damaged easily and stop working.
3 Most Volkswagen Jetta Common Problems You Should Know
Here I will be listing down the most common issues that you might end up having in your Volkswagen Jetta if you do not pay close attention to them or completely ignore it.
They can grow bigger, and you might have to spend extra money fixing or even replacing a lot of components.
1. Engine System Failing
The engine failing is the most typical issue with the Volkswagen Jetta. Numerous times, the car's engine will blast in a short amount of time.
The issue is not as uncommon as you might believe, but you must be thorough about when you should have your automobile serviced by a professional.
If you overlook these cautionary indications before bringing your automobile in for repairs, the cost of improvements will be extremely high.
It's crucial to enquire about the prior owner's history with the vehicle and any past interactions they may have had with it if you bought a secondhand car from an individual.
2. Oil Leaking And Fluid Problems
The next frequent issue with Volkswagen Jettas is oil and thick fluid leaks.
It is very typical for individuals to overlook this alarming hint, which necessitates costly repairs or even the replacement of engine components due to severe damage brought on by oil leaks.
You should be aware that if your engine room shows any indicators of oil leakage, your car's life cycle has already ended.
3. Malfunctioning Stereo System
Another typical issue with Volkswagen Jettas is their malfunctioning radio systems.
The speaker unit can be changed to deal with a speaker unit failure, which is a relatively typical occurrence with automobile speakers.
To get your car inspected for any flaws, however, if the issue continues, get in touch with a professional.
Frequently Asked Questions
Q1: Is Volkswagen Jetta A Good Car?
Yes, the Volkswagen Jetta is an excellent car to own. It is known to be one of the strongest vehicles and best-selling cars in the market.
It offers a comfortable cruising interior as well as extra space for passengers so they can travel without any trouble.
Q2: Do Volkswagen Jettas Hold Their Value?
The Volkswagen Jetta's value depreciates faster than other Volkswagen models do.
The Volkswagen Jetta depreciates on average by 52 percent after five years, according to data provided by Car Edge.
This means that after five years of typical use, it will only be worth about half as much as when it was new.
This isn't good news for individuals trying to sell their Jettas, but it is good news for potential purchasers because it means they may get used cars for a very low cost.
Q3: How Many Volkswagen Jettas Have Been Sold?
As you know, Volkswagen Jetta is one of the best-selling vehicles in the market.
In 2019 alone, Volkswagen sold more than 10,000 models. And in 2022, Volkswagen sold 23,791 Jetta models.
Q4: Which Volkswagen Jetta Engine Is The Most Reliable?
The most reliable and powerful engine system in the Volkswagen Jetta is known to be the 1.8T EA113 as well as the 1.8T EA888.
You must make sure that you purchase a Volkswagen Jetta that is installed with either of these two engine systems.
Q5: Is Volkswagen Jetta Expensive To Maintain?
The total cost of annual car maintenance for the Volkswagen Jetta is $609.
However, RepairPal estimates that the annual maintenance costs for a Volkswagen Jetta are $676, or roughly $56 per month.
Conclusion
Well, here you have come to the end of the best and worst years for Volkswagen Jetta.
Considering the Volkswagen Jetta's lengthy history and widespread appeal, it is a dependable car. However, not all models promise the same level of fulfillment.
You will have to do a lot of research to find the ideal model year.
But I tried my best to include all the models that you can rely on. I hope my article was able to help you with your decision.
It is advised to stay away from buying the models with a lot of complaints and safety issues.
Buying from a dependable year will allow you to meet the demands of this historically advanced vehicle.
References:
https://www.withclutch.com/maintenance-cost/volkswagen-jetta
https://www.carsforsale.com/car-reviews/volkswagen-jetta-overview/